Skull Illusion Cigarette Case All is Vanity Anamorphic Business Card Case Wallet Retro Art Nouveau. A Great case featuring the 1892 "All is Vanity" Metamorphic skull illusion design. This Case features a famous skull illusion design that shows both a Gothic motiff and also the Victorian era. A beautiful Edwardian woman sits in front of a mirror in this drawing putting on make up. Her reflection helps to make up this skull illusion. Charles Allan Gilbert drew "All is Vanity" when he was only 18 years old. It was sold to Life Publishing Company in 1902 and the skull illusion drawing sold all over the world in postcard formats. C. Allan Gilbert's metamorphic drawing reflects on mortality with it's macabre imagery of both beauty and death. Truly Memento mori in design as well as showing the vanity of beauty at the same time. The complex nature of Gilbert's Metamorphic work has made this image one of the most famous in the world.
Charles Allan Gilbert (September 3, 1873 – April 20, 1929), better known as C. Allan Gilbert, was a prominent American illustrator. He is especially remembered for a widely published drawing (a memento mori) titled All Is Vanity. The drawing employs a double image (or visual pun) in which the scene of a woman admiring herself in a mirror, when viewed from a distance, appears to be a human skull. It is less widely known that Gilbert was an early contributor to animation, and a camouflage artist (or camoufleur) for the U.S. Shipping Board during World War I.
Uses: Cigarette Case, Business Card Holder, Wallet, ID Case, Credit Card Holder
Size: 3.75" tall by 3.25" inches wide by 5/8" deep
Color: Black
Material: Lightweight but durable metal
Condition: Brand new
Operation: Push button to open & has catches to keep your items in place
Holds: 10 rows of regular-sized cigarettes on each side (20 total)
Holds: Loose items such as driver's license, student id, credit cards, cash, etc.
This case can be used as a cigarette case, wallet, business card holder, ID holder, or credit card case. This is a great item to carry around when going out, and you want to just bring the essentials! This cigarette case or ID wallet makes a perfect, affordable gift for teachers, loved ones, birthdays, weddings, holidays, anniversaries, sisters, brothers, grandmothers, friends, extended family, and of course, a little something special for yourself! Also makes a great Christmas stocking stuffer!
Ships directly from the USA.
Visit my shop homepage for more cigarette ID cases:
https://www.etsy.com/shop/sweetheartsinner
Learn more about their shop and process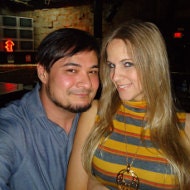 Astrid & Truman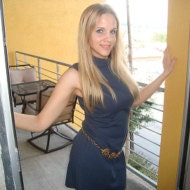 Astrid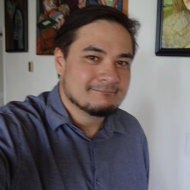 Truman
Skull Illusion Cigarette Case All is Vanity Anamorphic Business Card Case Wallet Retro Art Nouveau
Listed on Aug 25, 2016
6546 views