This is for 1-piece of Tourmaline, each one is unique. You can wrap it, drill it, bead around it, use it in your art and much much more.

Tourmaline- is a hydrous borosilicate which contains other elements depending on its type. the specific types listed below indicate the mineral name associated with the tourmaline group classification and its color. In its color range, tourmaline activates the associated chakras from black (schorl), first; Red (rubellite), first and second ; brown/orange (dravite), second and third; green (elbaite), pink and watermelon, fourth; blue (indicolite), fifth; cat's eye, sixth; clear, seventh. Tourmaline as a family holds a masculine frequency. Tourmaline is a ring silicate of molecules stacked one on another in sheets held together by boron atoms. Tourmaline was used in submarines for high pressure gauges, because the boron in its molecular structure provides enormous strength on the physical level. Pyrex is a borosilicate glass which can withstand rapid changes in temperature without cracking. Tourmaline expresses strong characteristics of piezoelectricity and pyroelectricity. Metaphysically, tourmaline and danburite are brothers sharing the distinctly useful attribute of supporting huge amounts of light energy to be withstood by the subtle and physical bodies. Tourmaline is the state mineral of Maine. Tourmaline is the October birthstone.

Black Tourmaline (schorl)- contains sodium, iron and aluminum in the borosilicate matrix. It is excellent for grounding, inducing deep, restful , dream-less sleep, and for cleansing the physical, auric and etheric bodies. It is a protective stone and is a harmonizer, promoting deep and clear serenity and safety allowing individuals to come together equally to achieve desired goals or results. Its capacities are broad, and it possesses the matrix to promote spiritual surrender through uncommonly deep meditation support as well as the opposite of conscious, mundane and business-like focus during daily activities or especially times which require intense presence of mind and focus, such as during job interviews, contract negotiations and signings, and public presentations. Schorl draws white light energy deep into the base chakra, because the boron in its matrix allows strong light currents to enter the body without causing physical distress. Since it is part of a family which is naturally masculine, it supports moving forward spiritually and causally. Schorl is the antithesis of couch potato. (1st chakra).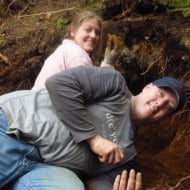 Todd and Kim
Tourmaline-black (Schorl)
Overview
Handmade Supply
Material:

black tourmaline

Ships worldwide from

United States

Feedback: 4826 reviews
Favorited by: 145 people
Listed on Jun 24, 2016
1535 views