Product Description:
This terrific moisturizer is packed with teas and herbs. Aloe and rooibos tea both have a soothing effect on the skin. Rooibos is a powerful player in the team of antioxidants this crème brings to your skin. Recently, Japanese scientists found that rooibos tea contains a mimic of the enzyme Super Oxide Dismutase (S.O.D.) which is an antioxidant that attacks the free radicals and limits their damaging effects on the skin. Besides rooibos tea this lotion includes green tea, nettle leaf, chickweed, slippery elm, milk thistle, marshmallow root, oatstraw, blue green algae and black willow bark. 1 oz.

Skin Types: Mature, dry, normal, combination.

Directions for usage: Moisturize your face and neck every morning and night after you cleanse and tone. Always moisturize your face and neck in upward motions. Moisturizing is important for all skin types. In every step of skin care always use circular, upward motions with a gentle touch on your face. Don't help gravity by tugging down on your skin and remember that the skin on your face, especially around the eyes, is very delicate.

Ingredients

Organic Aloe Vera Juice, Organic Coconut Oil, Organic Rooibos Tea Extract, Organic Olive Oil, Vegetable Emulsifying Wax NF, Kosher Vegetable Glycerin, Pearl & Silk Special House Blend, Witch Hazel, Organic Green Tea Extract, Organic Nettle Leaf Extract, Organic Chickweed Extract, Organic Slippery Elm, Organic Milk Thistle Extract, Organic Marshmallow Root Extract, Organic Oatstraw Extract, Organic Blue Green Algae, Vitamin E, Polysaccharide Gum, Black Willowbark Extract, Rosemary Extract Oleoresin, Neem Oil. 90% Organic Content

FEEDBACK FOR THIS ITEM:
Mechelle,

I was too focused on my order to tell you why I liked your items...the firming moisturizer has really made a difference - under my eyes, especially! Less laugh lines, and the color is improving, too. The serum takes care of the rest of my face, hydrating without being too greasy or causing blemishes.

I'm so glad I found your shop! You really know what you're doing, and your prices are great. If you have a blog, I'd bookmark you for sure!

Thanks again,
Lucy

Firm cream with a lovely light texture when I use it. And very important to me: my very sensitive skin likes it!! My skin feels nice and soft, it's actually quite impressive! :) tash4ever

Ingredient Philosophy:

MAY ALL WOMEN HAVE THE CHOICE TO ENHANCE THEIR BEAUTY WITHOUT SACRIFICING THEIR HEALTH!

******The ingredients that we exclude are:
Dyes
Lakes (artifical/chemical dyes)
Talc(associated to cancer)
Bismuth Oxychloride(texturizer assoicated to cancer) a by-product of the lead and copper processing industry and not from the earth but a mineral non-the-less.
Petroleum derivatives (fuel by-products)
Sodium lauryl/laureth sulfate
Methylparaben, propylparaben (chemical preservatives)
UREA
Aluminum (associated to alzimers - AND IN MANY MICAS SELLERS BUY BEFORE THEY MIX THEIR PRODUCTS - YOU HAVE TO KNOW WHAT IS IN YOUR MICA BEFORE YOU BUY IT)
Ferric Ferrocyanide (aka Prussian Blue)a synthetic dye
Mineral oil - a fuel by product
As well as many others ****

Chances are that if a mineral makeup seller/company doesnt specify their items are free of these chemicals, and many others,or tell you EXACTLY what is in the ingredients. Confirm each mineral product is 100% pure, and free of HARMFUL NATURAL MINERALS and other ingredients associated with health risks, as well as artificial/chemical dyes. THEIR LINE IS NOT TOXIN FREE ! ******

A lot of mica has been pre-dyed with D&C Colors and Lakes and are not 100% natural in it's original form. A seller may even think their line is pure and it isnt! You gotta research. Not just say oh, look pretty color of mica, I will use that in my shadow, foundation, blush when I formulate it. All mica comes pre-mixed with other ingredients when bought in bulk. In alot of cases that may be Aluminum or Bismuth Oxychloride.

I've seen mica's premixed with epoxy copolymer (an adhesive that gives is a fantastic sheen). Many are dyed with chemical dyes such as lakes and D&C colors which are all chemicals. You have to know what is in that mica before you buy it! It isnt just mica!*****

I research each ingredient with my suppliers before I purchase and if it doesnt meet my standard concerning controversial minerals, and chemicals I do not buy it! PERIOD! I do not care how pretty it is! You will not see any of the products formulated by me with that mica.

I spend a lot of time and energy formulating and testing products, as well as money to bring you a healthy product which is a step above all the so called natural cosmetics on the market!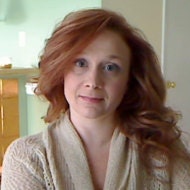 Mechelle
Firming Moisturizer VEGETARIAN All Natural CHEMICAL FREE Gluten Free
---
Overview
Handmade item
Material:

see above

Ships worldwide from

United States

Feedback: 5097 reviews
Favorited by: 24 people
Listed on Oct 26, 2012
624 views