Do you need to get more online traffic? Both of these Guides will prove an invaluable tool for whatever you are marketing online. Both Twitter and StumbleUpon are well-known platforms that are known to drive much traffic to websites but you have to know how to use them properly. In this listing you get 2 of our Guides for a reduced rate.

Our Twitter Guide will show you also how to automate some of what you need to do so that this will free up your time to be more creative. StumbleUpon is great fun and you'll actually enjoy this way of marketing. Please check our excellent feedback from many happy Sellers.

THE TWITTER GUIDE

This Guide will show you how to use your Twitter account effectively and explains the do's and don'ts. It will take you through several FREE tools/programs step-by-step with images showing you how to automate some of what you need to do on Twitter to be seen and heard but also show you how to find your target market.

This is an extensive Guide. It does not simply tell you that these programs are available but it shows you step-by-step how to set up accounts and how to use them. We hold your hand through each process.

You will learn:

- the best way to set up an account for optimum effect
- how to use your background effectively as a marketing tool
- twitter 'speak' and what it means
- how to gain followers
- what you should tweet about
- avoiding the pitfalls
- finding your target market
- how to get added to lists
- how to automatically retweet your followers
- how to auto-follow new followers
- how to unfollow those not following you back
- how to send an automated welcome message
- how to use the Twitter search
- feeding your tweets to your Facebook page
- twitter dashboards for ease of use

The Guide contains 7284 words and is 33 pages long with several images to illustrate the steps of how to use certain programs.

Our Twitter account was started on 4th January 2010 and we now have over 52600 followers. You can check it out here http://www.twitter.com/craftori


THE STUMBLE UPON GUIDE

Stumble Upon is a wonderful FREE and fun way to drive huge volume of traffic to your site. What's more, you will receive targeted traffic from people who are actually interested in what you show them.

This Guide is geared towards people who have never used Stumble-Upon or who are beginners. It is also a wonderful insight into how SU works and how to avoid the pitfalls.

Many people do not know how to use SU effectively and wonder why the traffic dries up. We show you how you can use SU for marketing and get increasingly more traffic.

In this tutorial, you will learn:

- what exactly is Stumble-Upon and how it works
- to set up an account and use it effectively
- how to install the toolbar
- how to stumble sites of interest
- how not to abuse the system
- finding and subscribing to friends/followers
- how to share sites with friends/followers
- what content to submit to get optimum amount of traffic
- how to see who likes your site/page
- how to give the thumbs up or thumbs down
- how to tag

Using the methods described in this Guide, you can expect anything between 100 and 8000 hits to the page you submit. What's more, using Stumble-Upon is FUN!!

We are website developers and run two websites for artists and crafters. Please check our profile for more background. We have written our Guides based on our own experience.


>>>>>Once purchase is made through paypal, your guides will be made available. <<<<<

_____________________________________________________

What some of our Clients say about these Guides:

¤ Fantastic! Everyone who wants to succeed on Etsy needs these guides!

¤ Excellent customer service and contact. Lots of info to read through here will be
interesting to put some suggestions into action.

¤ A real find and an Etsy must have. Thank you!

¤These are great! Very useful! Thank you!

¤ Quick service. Lots of great information. Good tool to have.

¤ Quick delivery! Very helpful information.

¤ Thanks for being so professional
______________________________________________________



These Guides are copyrighted. They may not be copied in their entirety or in part or passed to a third party.
Learn more about the shop and process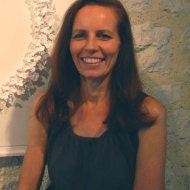 Cathy
How to Get More Online Traffic - Twitter and StumbleUpon Guides
---
Listed on Feb 2, 2017
2350 views