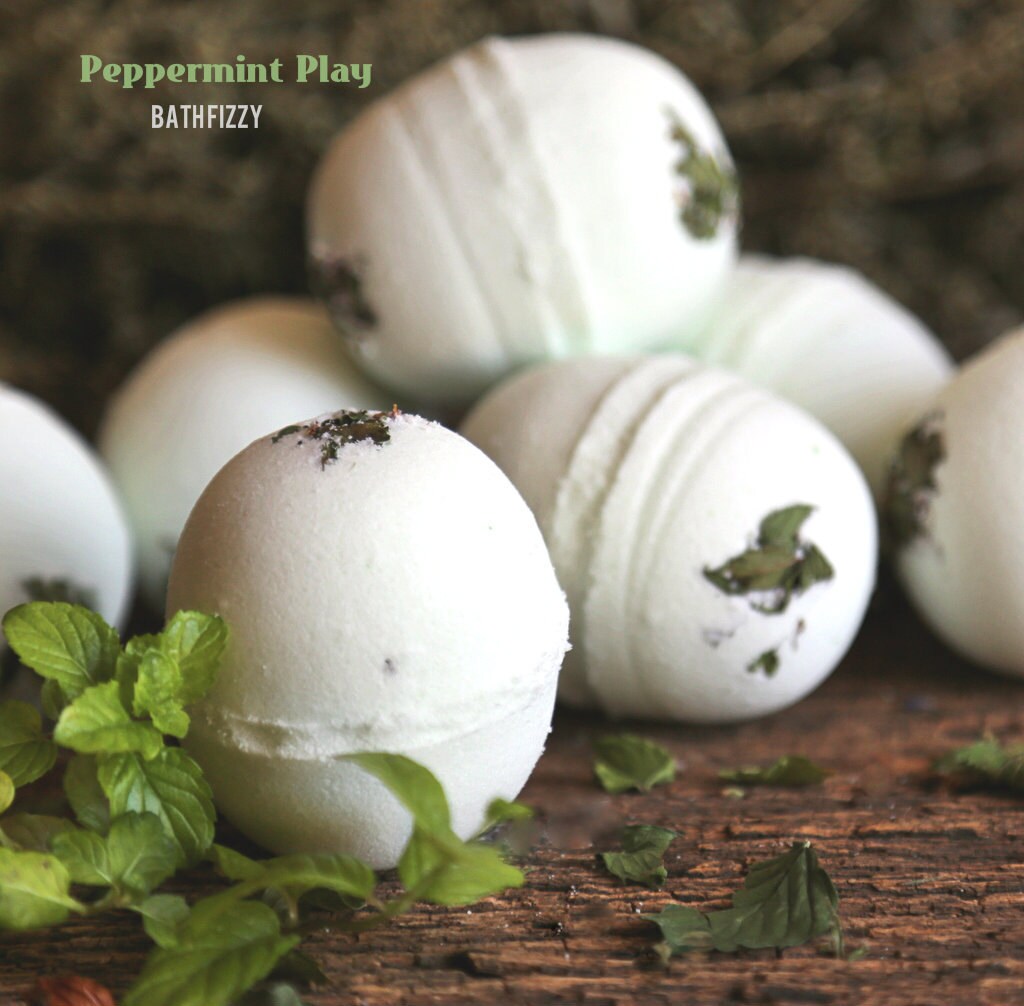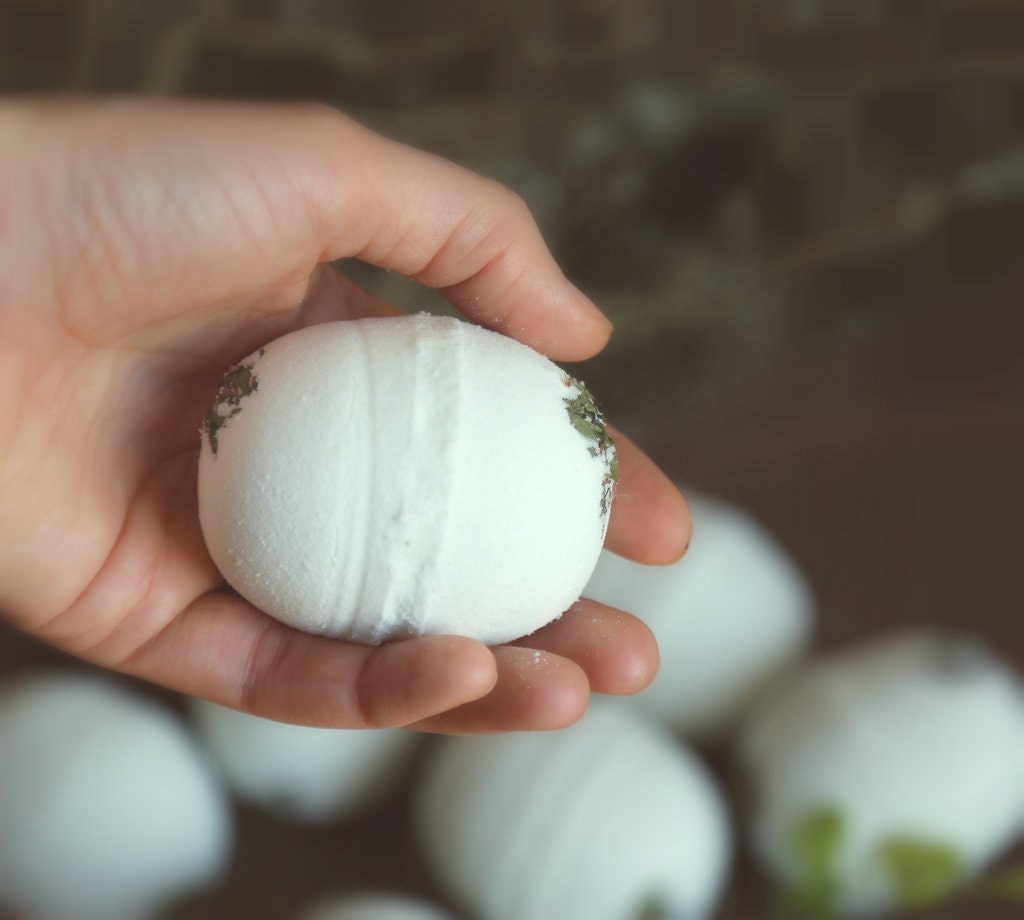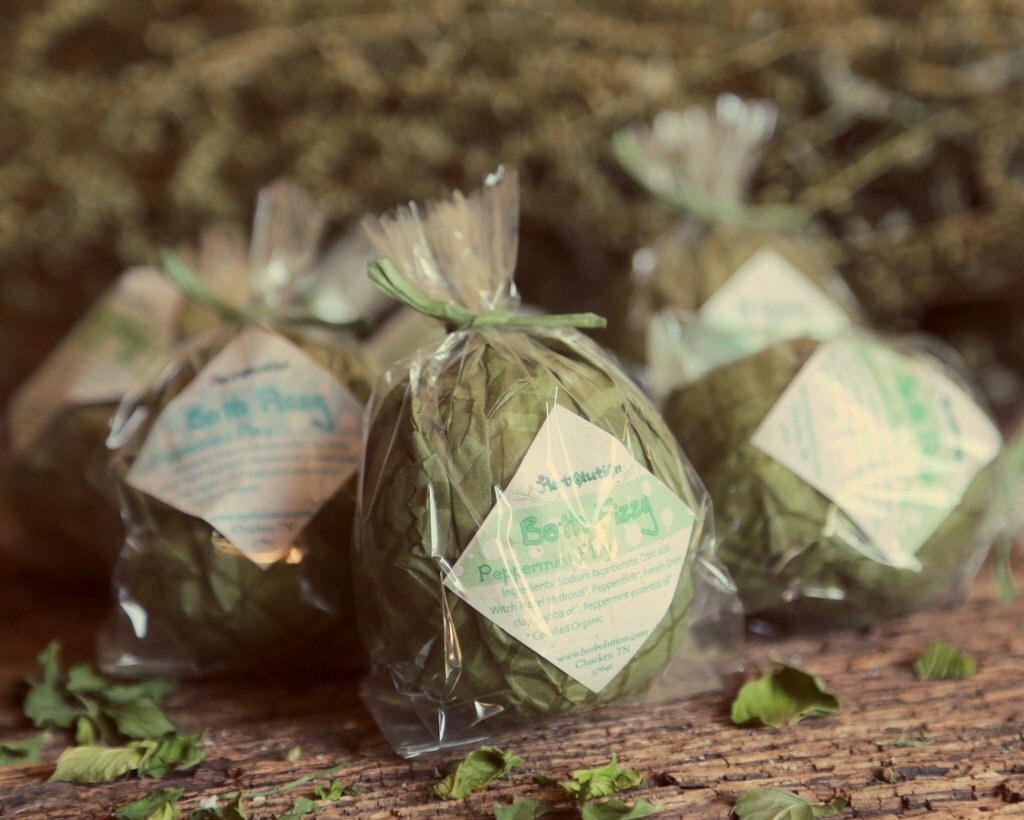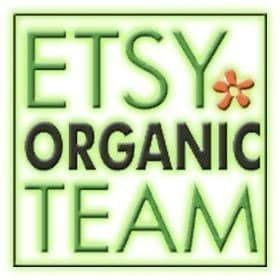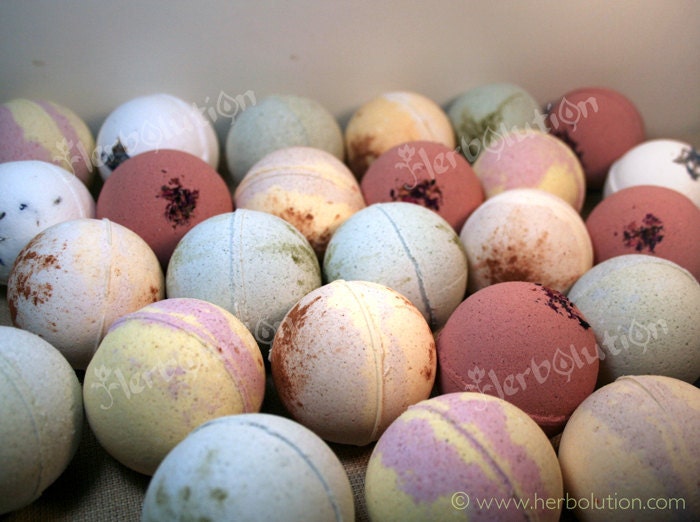 Add some refreshing fun to your bathing and entertain yourself with this cute and natural sparkling Peppermint bath bomb. Watch it in it's fizzy play while it disperse it's cooling minty aroma to your nose and softness to your skin. You will receive one bath bomb gift wrapped in biodegradable cellophane bag.
This bath bomb is made with stainless steel mold and contains aluminum-frее baking soda (sodium bicarbonate).
Note: We do not add any artificial "yummy" fragrances, they can harm your health - scientifically proven! Why load your bath with dangerous and synthetic chemicals, such as colors, emulsifiers and fragrances if you can enjoy the benefits with pure natural ingredients from Mother Nature?
We can make the following types:
Lavender Delight (relaxing and soothing)
Spicy Orange (Christmas blend)
Peppermint Play (refreshing and cooling)
Glamorous Rose (romantic and classy)
Green Forest (evergreen smelling)
Chocolate Temptation (yummy & chocolicious)
Fancy Hippie (Patchouli Frankincense earthy aroma)
Chamomile (sweet and joyful)
Coconut explosion (yummy and moisturizing)
Vanilla Pamper (indulgent and sweet)
Orange Clove Pomander (Christmas classic)
Lemongrass Litsea (sour, refreshing and playful aroma)
Summer Fun (Orange, Roman Chamomile, Peppermint)
Your suggestion is welcomed!
We will make it fresh to order, so, please, allow 1-2 days before shipping.
What's in it: aluminum-free sodium bicarbonate, citric acid, witch hazel extract*, peppermint*, french green clay, sunflower oil*, peppermint essential oil*, dried peppermint leaves
* - organic
Review from customer:
"Wonderful products!!! As soon as i received my package i started a bath! the aroma filled my nose and relaxed me body. Thank you for amazing products and the sweet little gifts that came with it!
-Jen"
Pay attention:
__________________________________________________________
* Please read list of ingredients before you buy in order to see whether you are allergic to some contents of this product
* For external use only
* Try to keep away from sun, water and excessive heat
* Keep away from children, product contains concentrated oils
* Pregnant women should advice with their physician whether they could use products with strong aromas and concentrated ingredients
_______________________________________________________
THANK YOU SO MUCH FOR SUPPORTING SUSTAINABLE AND NATURAL PRACTICES!!
_______________________________________________________
______________________________________________________
~~~~~~~~~~~~~~~~~~~~SHIPPING~~~~~~~~~~~~~~~~~
We ship within 1-7 business days. Some items are ready to ship while other may need to be made to order, so we kindly ask you to understand this and allow extra time, if that happens to be the case with your order. We are a husband and wife business so there are only 2 of us working at Herbolution and we always try to be as fast as we can in processing orders. If you want/need to know when your order can be shipped - contact us and we will give you the estimate. So, please, take this into consideration BEFORE placing an order.
We ALWAYS refund the shipping overcharge after the package is shipped. It happens very often if you grab more than 1 item. So, if you worry about enormously high shipping - there is a chance that there IS the overcharge (especially if you are not on west coast) which will be refunded after order is shipped. Note, that we charge a small packaging fee for packing materials as well (like peanuts, tissues, boxes).
If you need to know shipping cost before your place an order - just give us a list of products and your zip code and we will gladly quote you the price. Please ask all your questions before ordering so that you are happy with the service and we are happy to be able to serve you well.
Happy shopping!
~Sasha & Veronika.
_______
Facebook : www.facebook.com/Herbolution
Twitter: www.twitter.com/Herbolution
Etsy shop:
www.etsy.com/shop/herbolution
___________________________________________________________________
Remember:
buying 100% Natural - you support your health;
buying Organic - you support our soil;
buying Eco-friendly - you support our environment;
buying from Herbolution - you support all of the above at once.
Buy consciously. Live happy.
_______________________________________________________
(c)Copyright 2009-2015. All rights for pictures, graphics and description on www.herbolution.etsy.com and www.herbolution.com are reserved.
Learn more about the shop and process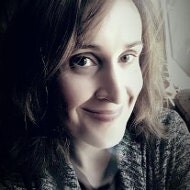 Veronika
Organic Peppermint Bath Bomb Cool Refreshing Fizzy VEGAN Minty play in a bath tub
---