Aroma/Fragrance: 'SWEET PINE'

• 20 Count (1 Pack of 20 Incense Sticks)

• 10.5" Hand-Dipped Premium Bamboo Incense Sticks

☛ Scent Description:

'SWEET PINE' - EARTHY's™ Handcrafted Premium Sweet Pine Incense is a LIMITED HOLIDAY AROMA. Our Sweet Pine Incense & Candles have received some amazing feedback from our customers when we first released it last Winter. So much—that we're thinking of keeping it available All Year Round for 2013.

Sweet Pine is a really unique blend that results in, what we think (and many of our customers), is the most pleasing pine tree aroma incense we've ever experienced. It's a soft and subtly sweet 'sureal forest pine' scent that fills the room with top notes of Pine and Fresh Lime, balanced with Cardamom and Pepper middle notes, that accent the Scotch Pine base notes. It's hard to describe the final result, but we're sure you're going to love it.



☛ About EARTHY Incense:

EARTHY INCENSE is Handcrafted in Southern California, USA
"EARTHY Incense Is Always Fresh! Guaranteed."

•Superior Quality Handcrafted Incense
•Hand-Dipped & Fresh-Air Cured in Small Batches
•All Natural Bamboo Sticks (No Burning Wood Smell)
•No Glues! Only Natural Resins (Glues Can Cause Headaches)
•EARTHY Incense Is Always Fresh — Guaranteed!
•Clean & Long Burning. No Soot! (Clean & Gentle Aromatic White Smoke)
•Each 10.5" Incense Stick Burns for approximately 1 Hour
•Approximately 20 Hours of Blissful Aromatic Burn-Time per Pack.
•Biodegradable/Earth-friendly
•Handcrafted and Packaged Fresh in California USA
•Happy, Personal & Friendly Customer Service
•Made by Incense Connoisseurs for Incense Connoisseurs
•Made with Sustainable Bamboo—a Healthier Choice for You and Mother Earth
•Speedy and Affordable Shipping
•100% Customer Satisfaction Guaranteed.

"Our Incense Sticks (Wands) are handcrafted using our extensively tested and perfected 4 day process. It all starts with a natural bamboo core — hand-rolled in unscented all-natural bamboo powder and all-natural bamboo resins. Next, we hand-dip our incense sticks in our premium aroma oils for over 30 hours, for maximum absorption. They're then slowly air-dried and cured in the cool California breeze resulting in the highest quality hand-dipped incense ever made."
Meet
the

owners

of

EARTHYco Learn more about their shop and process
Richie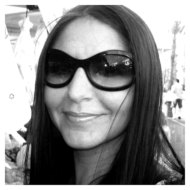 Laura
SWEET PINE Incense Sticks - Handcrafted Premium Bamboo Incense - by EARTHY Incense
Listed on May 31, 2013
272 views