This record was issued for the vast cadre of Bing Crosby fans. It's a great record, presenting as it does some rare tracks. Good notes on the back cover by Steve Hester. Here's an excerpt from those notes:
"Our third album devoted to the late Bing Crosby, contains the first twenty-one selections from what Crosby enthusiasts refer to as 'the Rice Tapes'. These tracks are real rarities; we feel very fortunate to present them on this album and share them with others.
"Before the advent of tape, John Scott Trotter had the practice of recording on disc all the arrangements that he performed with Bing Crosby on the radio.. ... After several years the number of discs that Trotter accumulated numbered well over 500 selections. Eventually Trotter disposed of the discs to a friend, and after they were transferred to tape (or so the story goes) they became known as 'the Rice Tapes'.
Fortunately for all of us, John Scott Trotter had the foresight to make these discs for his personal use; because these are the only known copies of these items. No known copies of any transcriptions of the complete shows have been turned up.
As well as the songs there is a bit of talking on the record, as Bing and friends joke around.
CROSBYANA - Volume II
"THE FABULOUS RICE TAPES"
June 10, 1937 - November 18, 1937
Bing Crosby with John Scott Trotter and his Orchestra in Extracts from the Kraft Music Hall Radio Show, 1937
Featuring: Bing Crosby, Bob Burns, William Frawley, John Scott Trotter and his Orchestra - with Andy Secrest.
BROADWAY INTERMISSION RECORDS BR-116
Hi-Fi / Mono ~ 33 1/3 rpm
1984
SIDE ONE
- IT'S THE NATURAL THING TO DO (with Bob Burns)
- SAIL ALONG SILVERY MOON (with Bob Burns and William Frawley)
- SMILES
- REMEMBER ME
- SMARTY (YOU KNOW IT ALL)
- CAN I FORGET YOU
- TRAIL OF THE LONESOME PINE
- WHERE OR WHEN
- HAVE YOU ANY CASTLES BABY
- THAT OLD FEELING
SIDE TWO
- SWEET LITTLE YOU
- THE MOON GOT IN MY EYES
- WHISPERS IN THE DARK
- JOSEPHINE
- MARIE
- THE FOLKS WHO LIVE ON THE HILL
- WHEN YOU WORE A TULIP
- IF IT'S THE LAST THING I DO
- THE MOON GOT IN MY EYES
- I DON'T WANT TO GET WELL
- THERE'S A GIRL IN THE HEART OF MARYLAND
CONDITION
USED / PREVIOUSLY PLAYED
All records are test-played to determine condition.
CLEAN AND PRESENTABLE WITH THE FOLLOWING NOTED:
JACKET : Clean and bright with but near-negligible signs of wear -- no splitting
LINER : Clean paper liner
DISC : Clean and bright -- plays nicely with a minimum of extraneous noise - a few tics here and there but over all a great listen with no skips or stops. An exceptional disc.
PLEASE NOTE -- the background noise heard, as well as the occasional lapse and change in volume, etc., are from the original antique 78 records or recording media from which the music was taped ... the actual record is in exceptional condition.
http://www.etsy.com/shop/Brothertown
http://www.etsy.com/shop/ProfessorBooknoodle
http://www.etsy.com/shop/CityBeatVintageVinyl
Learn more about their shop and process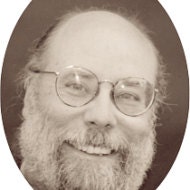 J.B.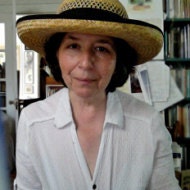 Amy B.
Bing Crosby - Crosbyana, The Fabulous Rice Tapes - Rare Recordings - Broadway Intermission Records, 1984 Vinyl LP
---
Listed on Dec 25, 2016
180 views