Just Add Water – Customize your own face scrubs, masks, and cleansers!
Soothing Oatmeal, Sweet Almond, luxurious Milk and real Honey Powder will leave your skin feeling soft & smooth without nasty preservatives, irritating chemicals or scents.
How does a Powder work as a Face Scrub, Cleanser, or Masque?
Sweet Almond Powder, Milk, Honey and Oatmeal soothe and soften skin while Jojoba powder exfoliates.
Natural China Clay helps absorb and remove impurities to gently detoxify without over-drying skin .
Milk contains naturally occurring lactic acid, which acts like a gentle skin-softening exfoliant that helps renew skin to reveal fresh, radiant skin. Use as a scrub and massage gently in small circular motion. To maximize exfoliating; allow to dry on skin for a few minutes like a masque and gently remove with damp washcloth and rinse well.
(see directions and FAQ below)
Organic Colloidal Oat Powder is well known as a natural cleanser as well as its ability to soothe irritated and itchy skin.
Real Milk and Buttermilk powders soothe, moisturize and soften skin with lactic acid, a natural alpha hydroxy acid.
Honey is said to be a natural antiseptic and skin softener because it attracts dirt and dead skin cells away from the surface of the skin.
Sweet Almond and Jojoba Seed Powders lend an exfoliating texture to gently scrub away impurities and dead skin.
_________________________________________________________________________
LCN Sprinkling Clean Powders are truly 100% Natural.
I created these powders as an alternative to conventional cleansers that contain harsh foaming chemicals and synthetic preservatives. When activated with liquid, Sprinkling Clean ® Powders form a mild, soap-free cleanser with detoxifying qualities to gently deep clean to wash away dirt and impurities. With my Sprinkling Clean ® Powder, you add the water which eliminates the need for extra stabilizers, preservatives, and fillers. You get the active ingredients--- and that's all!
Simplify your life and Sprinkle your way to a naturally clean complexion!
This product comes in a handy shaker container that makes it quick & easy! Just sprinkle a bit into the palm of your hand and add water, drop by drop to form a smooth paste. Massage into wet skin in small circular motions using soft cotton washcloth.
Mix in some plain yogurt and/or honey to instantly soften and brighten the complexion.
It's like having an instant facial in five minutes!
Use aloe juice, herbal infusions like green tea or whatever is best suited for your particular skin type. See mixing recipe suggestions below.
For a burst of oil-free hydration, use with Honey Drops:
http://www.etsy.com/listing/57427582/
_________________________________________________________________________
Customer Testimonial:
So very happy with Milk & Honey Sprinkling Clean®. Dermatologist's chemicals left my skin rough, uneven, pores all clogged up. Very bad. Milk & Honey's physical exfoliants (no more chemicals for me!) and gentle ingredients (my skin is oily yet very sensitive) have transformed my skin. Skin is smoother, rough patches gone. All those blocked pores are slowly disappearing. Biggest indicator: large bump on my nose from blocked pore is noticeably smaller, believe it might actually go away after months of having that ugly bump. Skin seems smoother and redness disappearing (using in conjunction with Clear Skin Serum, I believe that's helping with the redness). I told Conchita what I wanted - smoother skin, fewer blocked pores, help with acne, more even skin tone - and her products delivered the results I wanted. Will never go back to OTC or prescription chemicals again. ~ August 25, 2010
_________________________________________________________________________
FAQ - Why Go Dry?
When water is introduced to a mixture it can grow mold and bacteria. Body care products that you buy commercially contain a hefty dose of harsh broad spectrum preservatives to give them a longer shelf life. Making these ingredients available to you in the dry powder form allows for a completely natural product with a great range of versatility. Cleansing grains and powders have been used effectively for centuries.
Directions for Mask Applications:
Mix and apply as above to clean, damp skin and allow to dry for 3-5 minutes.
For facials, steam skin prior to use. Gently rinse with warm water. Follow with toner (try 'Flower Power') and apply a moisturizer such as 'Rosewater Facial Moisturizer'.
For Dry Skin, use with Honey Drops -
http://www.etsy.com/listing/57427582/
Activators & Recipe Ideas
For Normal or Combination Skin Mix with:
Aloe Juice
Rosewater (Rose Hydrosol)
Milk
Green or Rooibos Tea
For Oily skin or Acne:
Aloe Juice
Lavender Hydrosol or Lavender Infusion
Comfrey Infusion
Yogurt & Honey
Green or Rooibos Tea
_______________________________________________________________
This listing is for: Sprinkling Clean ® Milk and Honey - in a reusable plastic Shaker Jar (Filled by volume, not weight) Jar size is approximately 3.5 oz by volume
Sample Size available:
https://www.etsy.com/listing/65385998/
Please Recycle - Refills Available - Save 30%
I care about the environment, so in order to encourage customers to reuse and recycle, I offer discounted prices on refills.
Thanks for Visiting
LaConchitaNaturals.etsy.com
Shop Policies:
http://www.etsy.com/shop_policy.php?user_id=7569348
Copyright © La Conchita Naturals. All rights reserved.
Learn more about the shop and process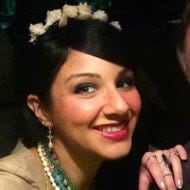 Conchita
Frequently asked questions about LaConchitaNaturals
Milk and Honey Natural Face Wash and Scrub, Gently Exfoliate and Purify, Face Cleanser for All Skin Types - 3.5 oz Shaker Jar
---
Listed on Feb 5, 2017
6052 views