We have the funny Old Maid edible image wafer images in a separate listing, or you can purchase these, which are more glamourous and sweet, from the 1930s well before our other Old Maid images had even been created! This listing is for 8 unique edible images of various glamourous and stylish female characters, none of which is an Old Maid!
These are perfect for baking cookies for a girlfriend or mom who loves vintage fashion or images...they are totally edible and do not impart a taste to your food items! They each measure approximately 3 1/2" x 2 1/4" each.

Our wafer papers are 100% KOSHER and are imported from Europe, made from potato starch, water and vegetable oil and are printed with food coloring inks only. They have no flavor so as to contrast with the chosen flavor of your recipe. They bind to your cookie, fondant, chocolate, or buttercream cake.

Simply apply 100% corn syrup in a thin layer with a wide flat brush to the back of the wafer paper and voila! Beautiful edible image creations your friends and family won't believe you baked at home!

Your order arrives with instructions on how to apply your edible images, as well as a No Fail Vanilla Sugar Cookie recipe and a Royal Icing recipe you can use to ice your cookies!

Apply to the flat underside of store bought chocolate bars (the kinds with no nuts or crunchies as your chocolate must be smooth!)!.

Your wafer papers have a shelf life of a year or more as long as you keep them in an airtight container in a dark, cool space away from light which will cause them to fade over time. Humidity and heat will also degrade your wafer paper and cause them to curl or lose their sharp image detail within two weeks if you keep them out in the open air, exposed to these conditions.

These would look cute applied to fondant for edible cupcake toppers as well!

What are you waiting for? Get baking!
Learn more about the shop and process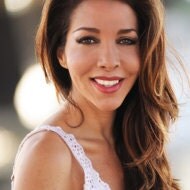 Angela
Vintage 1930s Old Maid Edible Image Wafer Papers
---