Jojoba oil is so close to skin and hair sebum oil that it is fantastic for skin and hair conditions. Add the green energy wisdom of Nettles and you have an all natural, effective means of dealing with problems.
Black attire is usually a very flattering part of our wardrobe. But if bothered by the tell-tale signs of a flaky scalp we certainly don't want to advertise the problem.
A flaky, itchy scalp may be the result of abnormal activity of the oil-secreting glands in the scalp. Flakes of dead skin cells build up as white scales and then slough off onto clothing.
"A common misconception is that dry skin is the root cause of this condition. Dry skin rarely produces flakes that are visible to the naked eye. This can be the result of an excessively oily scalp or a yeast infection of the scalp. An oily scalp can be helped with regular shampooing by massaging the shampoo into the scalp for five minutes and thoroughly rinsing the shampoo out. The scalp massage loosens the dead skin cells while the shampoo removes excess oil. Both the shampoo and dead skin are washed away when the hair is rinsed. However, problems caused by yeast or seborrheic dermatitis, anti-dandruff shampoos are needed to fight the fungal infection and dissolve the dead skin. Before treating any scalp condition, consult a doctor to rule out any underlying health causes."
Source: ShawnTe Pierce, eHow Contributor
Jojoba oil based scalp treatments are best used in conjunction with an anti-dandruff shampoo such as
https://www.etsy.com/listing/67630929/shampoo-gentle-scalp-funk-shampoo?ref=rss.
A desert shrub, jojoba oil is actually the liquid wax extracted from the plants' seeds. Jojoba oil so resembles human sebum that it acts as a protective coating, sort of like a second skin. The shafts of your hair will quickly absorb this deeply penetrating oil.
Infused with the jojoba oil is the herb stinging nettles. Nettles are full of minerals, chlorophyll and antifungal properties used to prevent and treat scalp funk. Because nettles are so beneficial for the health of skin and hair, it is said to help enhance hair growth.
If you discovered this listing in your search, then you are probably already aware of this beneficial plant.
Etsy's rules concerning alternative remedies prohibit explaining the listing or plant properties in any detail. For that, I apologize for the inconvenience, but if interested in further information of the benefits of these herbs and their use in a salve, please message
Please be aware that I am making no claims that this salve is a cure for any medical condition. It is a result of information gathered on the benefits of various plants and home remedies. It has not been tested by the FDA therefore has no studies attached to its use, only feedback from people who have tried it. I have no way of predicting how individual cases will react to use of this salve, so please apply to a test spot before regular use. Please read the ingredient list and be aware of known allergies.
You are receiving 2 oz. pure jojoba oil, not cut with other carrier oils. The jojoba oil used is unrefined jojoba which is golden in color rather than the refined which is clear and odorless.
Many commercial products help control the condition but do not eliminate the underlying source of the problem. Rosemary, tea tree oil, pine and cedarwood are all very useful for regulating the secretions of the sebaceous glands. Astringent, antiseptic and antifungal, these essential oils help to cleanse and eliminate the itchy, funky feeling of an unhealthy scalp.
Massage a small amount into scalp, wrap with a towel, and leave in at least 30 minutes, preferably overnight. Follow with a dandruff shampoo. Repeat as often as necessary.
A two ounce bottle consists of 12 teaspoons therefore each bottle can give you several hair treatments. A little goes a long way so you'll have to experiment with how much to use to avoid your hair feeling greasy. A trick to washing out an oil is to apply shampoo before making your whole head wet.
To make things a little easier to figure, it takes about four dropperfuls to fill one teaspoon.
Help things along by eliminating highly saturated fatty and fried foods from your diet. A change in unhealthy lifestyle patterns and problems often correct themselves.
Periodic use of an apple cider vinegar rinse may also be helpful to maintain a healthy scalp.
https://www.etsy.com/listing/101135075/lavender-vinegar-hair-rinse-all-hair?ref=shop_home_active_9
Dry, Flaky Nettles Jojoba Oil Hair Treatment comes in a 2 oz. amber dropper bottle.
Learn more about the shop and process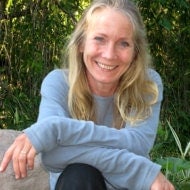 Stacy at Meadow Muffin Gardens
Dry, Flaky Scalp Nettles Jojoba Oil Hair Treatment, Serum, Unrefined
Overview
Handmade item
Materials:

jojoba oil, rosemary essential oil, tea tree essential oil, cedarwood essential oil, pine essential oil, nettles

Made to order
Ships worldwide from

United States

Feedback: 1733 reviews
Favorited by: 98 people
Listed on Jun 25, 2016
1918 views