4x4 Embroidery File: Thomas and Friends, Choose Your Size and Format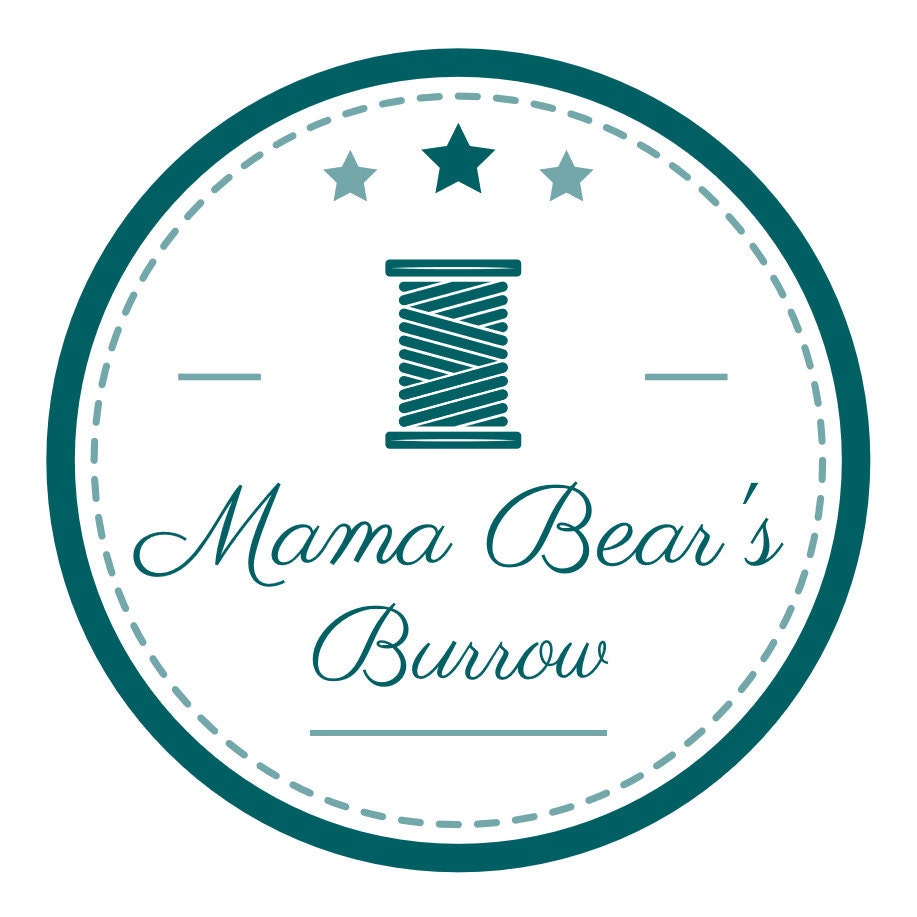 Description
DESIGN: Thomas and Friends

SIZE: 4x4

File Types: ZIP File, PES

If file does NOT download, please message me and I will fix the problem! Please test files on scrap piece of fabric before using them on permanent projects. File corruption during download on Etsy is a possibility. This is an Etsy download issue, not an actual file issue. If the file continues to not download, I am happy to email the files to you upon request.

You must have an embroidery machine to use this file. This is a DIGITAL product and NO physical items will be shipped. No refunds are accepted but please contact me if you have any questions or concerns.

These embroidery designs are not to be altered, resold, resized, or changed in any way.

You may use our designs to make and sell items for personal use or your small business use. You MAY NOT resell this design or use any part of it to create other designs for purchase.

EMBROIDERY FILE CONVERSIONS: I trust that, if you are ordering the files you need, you know what file you need that corresponds with your machine. Please be sure you order the correct file/size before you pay and have me convert it for you. The sizes are measured in mm to insure accuracy. When you know what file/size you need, please message me FIRST. Do not buy an embroidery file first. I will need to create your file and let you know if it is "do-able" before I take any payments. Some files corrupt when converted, so please understand that not all files are compatible. However, I will try my best to accommodate everyone's wishes. If I know a file is not going to be compatible, I will let you know ahead of time so you do not purchase the file. I will only sell you a file that I know is going to work.

CONVERSION TIME: Due to a high volume of customers, it usually takes me 1-2 full days to convert your file and have it ready for purchase. If I think it may take me longer, I will contact you ahead of time.

CONVERSION CHARGE: There is no extra charge to have your files converted to the correct one you need. However, please understand that I do not give refunds for incorrect information. So, please order the correct one you need.

Most files can be converted to the following:
(Brother/ Babylock/ Bernina) PESv10
(Brother/ Babylock Multineedle) PESv9
(Brother/ Babylock/ Bernina) PESv9
(Brother/ Babylock/ Bernina) PESv8
(Brother/ Babylock/ Bernina) PESv7
(Brother/ Babylock/ Bernina) PESv6
(Brother/ Babylock/ Bernina) PESv5
(Elna/ Janome/ Kenmore) SEW
(Janome/ Elna) JEF
(Viking) HUS
(Pfaff) PCS
(Tajima) DST
(Singer) XXX
(Melco/ Bernina) EXP
(Viking D1) SHV
(Viking/ Pfaff) VIP
(VP3 Files) VP3
(Audio CAD DXF) DXF
(ABM Innova) PAT
(CompuQuilter) IQP
(HQ-ProStitcher) HQF
(IntelliQuilter) IQP
(PC Quilter) TXT
(QBOT HPGL Plotter Files) PLT
(Side Saddle) SSD
(Statler Stitcher) QLI
(Windows Metafile) WMF

*Most files can be resized to the following:
DST
• 300 x 300mm
EXP:
• 300mm x 300mm
HUS:
• 80mm x 80mm
• 100mm x 100mm
JEF:
• 50mm x 50mm
• 126mm x 110mm
• 140mm x 200mm
• 200mm x 200mm
• 240mm x 200mm
PCS:
• 80mm x 80mm
• 120mm x 115mm
PES:
• 60mm x 20mm
• 100mm x 100mm
• 100mm x 150mm
• 100mm x 180mm (border frame)
• 150mm x 150mm
• 130mm x 180mm
• 100mm x 300mm (border frame)
• 100mm x 300mm
• 200mm x 200mm (quilt frame)
• 160mm x 260mm
• 180mm x 300mm
SEW:
• 50mm x 50mm
• 80mm x 70mm
• 122mm x 88mm
SHV:
• 40mm x 40mm
• 100mm x 100mm
• 150mm x 240mm
VIP:
• 100mm x 100mm
• 120mm x 120mm
• 170mm x 100mm
• 140mm x 225mm
• 150mm x 240mm
• 360mm x 200mm
• 360mm x 350mm
VP3:
• 100mm x 100mm
• 120mm x 120mm
• 170mm x 100mm
• 140mm x 225mm
• 150mm x 240mm
• 360mm x 200mm
• 360mm x 350mm
XXX:
• 55mm x 55mm
• 112mm x 80mm
• 114mm x 114mm
• 130mm x 240mm
DESIGN: Thomas and Friends

SIZE: 4x4

File Types: ZIP File, PES

If file does NOT download, please message me and I will fix the problem! Please test files on scrap piece of fabric before using them on permanent projects. File corruption during download on Etsy is a possibility. This is an Etsy download issue, not an actual file issue. If the file continues to not download, I am happy to email the files to you upon request.

You must have an embroidery machine to use this file. This is a DIGITAL product and NO physical items will be shipped. No refunds are accepted but please contact me if you have any questions or concerns.

These embroidery designs are not to be altered, resold, resized, or changed in any way.

You may use our designs to make and sell items for personal use or your small business use. You MAY NOT resell this design or use any part of it to create other designs for purchase.

EMBROIDERY FILE CONVERSIONS: I trust that, if you are ordering the files you need, you know what file you need that corresponds with your machine. Please be sure you order the correct file/size before you pay and have me convert it for you. The sizes are measured in mm to insure accuracy. When you know what file/size you need, please message me FIRST. Do not buy an embroidery file first. I will need to create your file and let you know if it is "do-able" before I take any payments. Some files corrupt when converted, so please understand that not all files are compatible. However, I will try my best to accommodate everyone's wishes. If I know a file is not going to be compatible, I will let you know ahead of time so you do not purchase the file. I will only sell you a file that I know is going to work.

CONVERSION TIME: Due to a high volume of customers, it usually takes me 1-2 full days to convert your file and have it ready for purchase. If I think it may take me longer, I will contact you ahead of time.

CONVERSION CHARGE: There is no extra charge to have your files converted to the correct one you need. However, please understand that I do not give refunds for incorrect information. So, please order the correct one you need.

Most files can be converted to the following:
(Brother/ Babylock/ Bernina) PESv10
(Brother/ Babylock Multineedle) PESv9
(Brother/ Babylock/ Bernina) PESv9
(Brother/ Babylock/ Bernina) PESv8
(Brother/ Babylock/ Bernina) PESv7
(Brother/ Babylock/ Bernina) PESv6
(Brother/ Babylock/ Bernina) PESv5
(Elna/ Janome/ Kenmore) SEW
(Janome/ Elna) JEF
(Viking) HUS
(Pfaff) PCS
(Tajima) DST
(Singer) XXX
(Melco/ Bernina) EXP
(Viking D1) SHV
(Viking/ Pfaff) VIP
(VP3 Files) VP3
(Audio CAD DXF) DXF
(ABM Innova) PAT
(CompuQuilter) IQP
(HQ-ProStitcher) HQF
(IntelliQuilter) IQP
(PC Quilter) TXT
(QBOT HPGL Plotter Files) PLT
(Side Saddle) SSD
(Statler Stitcher) QLI
(Windows Metafile) WMF

*Most files can be resized to the following:
DST
• 300 x 300mm
EXP:
• 300mm x 300mm
HUS:
• 80mm x 80mm
• 100mm x 100mm
JEF:
• 50mm x 50mm
• 126mm x 110mm
• 140mm x 200mm
• 200mm x 200mm
• 240mm x 200mm
PCS:
• 80mm x 80mm
• 120mm x 115mm
PES:
• 60mm x 20mm
• 100mm x 100mm
• 100mm x 150mm
• 100mm x 180mm (border frame)
• 150mm x 150mm
• 130mm x 180mm
• 100mm x 300mm (border frame)
• 100mm x 300mm
• 200mm x 200mm (quilt frame)
• 160mm x 260mm
• 180mm x 300mm
SEW:
• 50mm x 50mm
• 80mm x 70mm
• 122mm x 88mm
SHV:
• 40mm x 40mm
• 100mm x 100mm
• 150mm x 240mm
VIP:
• 100mm x 100mm
• 120mm x 120mm
• 170mm x 100mm
• 140mm x 225mm
• 150mm x 240mm
• 360mm x 200mm
• 360mm x 350mm
VP3:
• 100mm x 100mm
• 120mm x 120mm
• 170mm x 100mm
• 140mm x 225mm
• 150mm x 240mm
• 360mm x 200mm
• 360mm x 350mm
XXX:
• 55mm x 55mm
• 112mm x 80mm
• 114mm x 114mm
• 130mm x 240mm
Reviews aren't loading right now. Try again later!
Downloads
File delivery
Your files will be available to download once payment is confirmed.
Here's how.
Payment options
Secure options
Accepts Etsy Gift Cards and Etsy Credits
Etsy keeps your payment information secure. Etsy shops never receive your credit card information.
Returns & exchanges
I don't accept returns, exchanges, or cancellations
But please contact me if you have any problems with your order.
FAQs
BLANKET SIZING are as follows:
Lovie - 10" x 10"
Snuggle/Security - 14" x 17"
Baby/Stroller - 30" x 35"
Toddler - 42" x 52"
Crib - 45" x 60"
Please note that these are APPROXIMATE measurements. Always check each listing for the exact measurement before ordering.
LEG WARMER SIZING are as follows:
Leg warmers are 11" long unless specified otherwise.
This is a question asked by many moms who have had hand crafted blankets and unfortunately found a forgotten pin inside. This issue is personal for me, so I try to use wonder clips on everything I make. Occasionally, I will have something that I can't use wonder clips on. In those circumstances, I am sure to check and RECHECK my completed work for forgotten pins.
As you'll see, most blanket prices vary widely. The pricing depends on the size of the blanket and the cost of material. The cost of fabric material varies all over the world. For example, the cost of minky fabric is much higher than that of certain cottons and certain popular prints are priced much higher than those that are unpopular. If you have any questions regarding pricing, please don't hesitate to send me a message!
I do offer wholesale to online stores and brick & mortar stores. Please contact me for more details.
4x4 Embroidery File: Thomas and Friends, Choose Your Size and Format
Ask a question
$2.10
$3
You save $0.90 (30%)
---
Overview
Handmade item
Craft type: Embroidery
Instant Digital Download: 1 ZIP included
Material:

Digital File

Feedback: 27 reviews