Silky Deodorant Body Powder refill. Choose your favorite scent from the list below or opt for unscented.
Our organic body powders are natural, soothing and deodorizing.
No talc, cornstarch or gluten . Get that silky underwear feel !
6 oz. net wt./170 grams. (approx 1.5 cups)
Velvety soft, helps to keep you fresh and dry especially on those hot chafing days or intense gym workouts. Works double duty as a secondary body deodorant and also adds subtle softness after a nice relaxing bath or shower.
Sprinkling some powder on your bed sheets also helps to make them feels silkier and absorb excess perspiration and odor.
Would you like to try our Body Powder Samples ?
http://www.etsy.com/listing/61061694/body-powder-samples-deodorant-bath
Please choose from the following Body Powder scents below ....
-------------------------------
SCENTS: (If a scent is missing from the list below, simply inquire on availability).
- ACAI BERRY and VIOLETS : acai berries, bright bergamot, delicate violets, fresh pears and white ginger. Softening and rounding out this beautiful blend is warm amber and delicate sandalwood. A new favorite!
- ALOE BREEZE : So clean and fresh with crisp apple, soothing aloe, soft heliotrope and fresh water notes.
- AMBER GLOW : rich amber, nutmeg and light musk. Unisex.
- AMBER LAVENDER : Rustic amber and parisian lavender with underlying, subtle notes of black myrrh, vanilla tonka bean, and egyptian musk.
- AMBERED MUSK : ... a warm, sultry and sensual aroma; very comforting powdery scent . Perfect comfort for the cool weather months.
- ANGEL DUST : A delicate floral scent. Imagine baby's breath, rose petals and nutmeg intermingled with light notes of sandalwood, patchouli and finishing with soft vanilla.
- BABY POWDER : That lovely traditional baby scent we all grew up with.
- BEACH : A perfect day at the beach complete with warm sparkling sand, salty sea spray, exotic jasmine and juicy mandarin. A popular designer type.
- BELLA RED : Juicy red pomegranate with notes of beautiful osmanthus and fluffy sweet marshmallow.
- BELLA SUNSET : Glam and sensual oriental bouquet of white lilies, evening jasmine, rich patchouli, cozy cinnamon, vanilla cream and arousing white musk.
- BERGAMOT and GINGER : Citrus bergamot, tangy ginger, sandalwood, sweet basil and cedar. Interestly fresh and spa-like aroma.
- BLACK RASPBERRY VANILLA : with delicious fruity notes. Ripened raspberries and blackberries are mixed with fresh bergamot, barlett pear and softened with notes of plum wine, vanilla orchid and a silky, cashmere musk. Overall, it's lightly sweet and silky. A popular choice.
- BUTTERFLY KISSES : Such a pretty blend of lilacs, berries and sunshine. A fruity floral. Exactly what butterfly kisses should smell like :)
- BREAKFAST AT TIFFANYS : Maple syrup, delicate sweet spices and soft vanilla accents on a crisp ozonic base of linen. A very unique and rather difficult scent to describe. All these aroma notes blended together make for a very complex and beautiful scent.
- CALM : (all natural) Mildly scented with beautiful botanicals of citrus, ylang ylang and soft woods. From our aromatherapy line.
- CITRUS GONE WILD : A citrus blast of yuzu, grapefruit, lemon, lime, mandarin and champagne. A sparkling blend that's perfect for spring and summer freshness!
- CHERRY BLOSSOM : Tender cherry blossoms, sensual white lily and blushing violet petals blended with a touch of warm vanilla. Popular type.
- CHERRY CITRUS : Lime and oranges blended with juicy berries and sweet cherries.
- COCONUT KISSES : Relax your senses in sunny paradise every day of the year! Coconut Kisses is a blend exclusive only to us with rich coconut cream, soft island petals, ripe mango, juicy nectarines, warm vanilla orchids and bright citrus dew. What a comforting combination! (re-formulated Sept 2015).
- DOUBLE MINT (all natural) - spearmint n' peppermint essential oils.
- ENCHANTED : deep, alluring blend of warm sandalwood, ambers, frankincense and white musk. Touched lightly with citrus, night blooming jasmine and plumeria.
- EXOTIC GENIE : Delicate incense scent with plumeria champa, jasmine sambac, sandalwood, frankincense, vetiver, moss and a slight breath of musk. Floriental.
- FIG : our version of the lovely Mediterranean Fig type. A light scent that's creamy sweet.
- FRUIT SMOOTHIE : Everyone into the pool! raspberries, juicy ripe peaches, sweet strawberries, cherries, mandarin oranges, grapefruit and a splash of kumquat and mango blended together to give us this fun summer scent!
- GARDEN SPA : A garden of exotic flowers....crisp bergamot blends with green foliage of euphorbia, Russian olive, rosemary and artemisia with hints of wild violets, salvia, lavender and pink verbena. All of this on a rich, earthy base of green oaks, acacia, palms and aloe. Truly a "high end" spa floral fragrance.
- GEISHA TEARS : A soft and delicate Floriental veil of beauty. Blended notes of absinthe, blood orange, violets, iris, sandalwood, light amber, frankincense and alluring musk.
- GREEN CLOVER n ALOE : light, clean, and fresh. Our version of BBW type - unisex
- HONEY : Honey bee inspired; the most delectable, sweet honey nectar to tantalize your senses. Mingled and disguised so discretely ... are touches of star jasmine, sweet orange and blushing violet. This is the yummiest true honey ever!
- HONEY ALMOND : A yummy and sweet almond aroma bringing my senses back to that wonderful Marzipan aroma or candied almonds. A gourmand fragrance, not a typical perfumy scent . (oatmeal milk and honey to some).
- HYDRANGEA and WISTERIA : two beautiful light florals that mingle harmoniously together. Light and bright; not cloying or sweet.
- HYPNOTIC : Oriental/spicy jasmine, almond, moss, sandalwood, amber, musk, vanilla and cedar.
- JUICY ORANGE : like cutting into a fresh Florida orange! Fresh citrus with a burst of tart orange zest.
- LAVENDER (all natural) - fresh and herbaceous essential oil.
- LAVENDER PEPPERMINT (all natural) dual combination of refreshing essential oils.
- LAVENDER VANILLA : Delicate and wonderfully balanced blend of natural lavender, intermingled with soft, creamy vanilla. Our own personal blend with 90% made from natural essential oils and botanicals.
- LITTLE BLACK DRESS : A light, sexy fragrance with notes of white carnation, blood orange, soft sandalwood, black rose, vanilla bean and whiffs of vetiver. Then some added amber and Egyptian musk for a, sexy finish. (If you dislike musk, try this anyway - you won't know it is there)! This is a big hit with the Men. It just screams strappy sandals and slinky dress!
- LOVING SPELL : a playful scent of light fruit, citrus, and florals. VS type.
- MARDI GRAS : a fun fragrance with fresh citrus top notes of grapefruit, orange zests, and tangerine; middle notes of strawberries, apples, pears, rose petals and jasmine; with a sexy base note of vetiver, white musk, and ylang ylang.
- MIDNIGHT : Ozone, bergamot, dark violets, jasmine; finishing with soft musk and ylang ylang. Unisex.
- MONKEY FARTS : What could a monkey fart possibly smell like? Well the answer is quite simple....fresh bananas, kiwi, strawberries, bubble gum and a brush of vanilla. The banana is most prominent of course. ;)
- OPHIR VELVET : Amber lovers this fragrance is deep, warm, soothing and addicting comfort. Amber, blond woods and whispering botanicals rest gently on your skin like creamy velvet. 33% essential oils.
- PATCHOULI CHOCOLATE : Dark patchouli, sweetened dark chocolate, amber, and a little smoke. There's something a little earthy, risqué and sultry about this scent combination. Everything about this scent is natural; using only pure botanical oils (not edible). No, you will not walk around smelling like a chocolate candy bar. Our own special blend you won't find anywhere else.
- PILLOW TALK : Light and sheer. Soft feminine floral notes of violet, gardenia, peony and citrus.
- PINK CANDY : Playful, soft ladies fragrance with the sweetness of sugar, cotton candy, vanilla, musk and light florals. For the young and young at heart! Compare to Pink Sugar perfume ( type).
- PEPPERMINT (all natural) - cooling, unisex essential oil.
- PATCHOULI (all natural) - pure dark, aged, earthy patchouli essential oil.
- ROSE PETALS : Fresh, modern day rose with morning dew.
- SABAR : (SAH-bar)....like the dance. Deep and intense energy... blended with fresh myrtle, blood orange, night blooming jasmine and a warm vanilla patchouli dry down. With good staying power; perfect for cool season wear. Floriental. Sabar is a blend of natural essential oils and fragrance.
- SEXY ABSINTHE : There is great mystery to this aroma. It's sensual in a complex sweet and spicy way. It does not however smell like Absinthe.
- SEXY KITTEN :Fresh bergamot, blended with white cedar, passion fruit, peony, woody violet and night blooming jasmine. Dries down with sweet balsam, light amber, sandalwood and alluring musk.
- SOFT CASHMERE : Blends of white lilies, ripe peaches, osmanthus, warm amber, ylang ylang and a soft powder finish.
- SPARKLING LEMONADE : energizing fresh lemons, neroli, ginger, oakmoss and the tiniest sugar finish. Compare ours to Lemon Sugar type.
- SWEET ESCAPE : My immediate impression of this scent is a delicious calm fusion of vanilla, cotton candy with green notes. A very unique aroma; both sweet and fresh in unison. With mandarin oranges, bergamot, ginger, coriander, patchouli, lavender, licorice, heliotrope, tonka bean, star anise and cedar.
Although this designer dupe was originally introduced as a sweet masculine scent type; I have to say this is very much unisex. It's a refreshing change to see what was targeted as a Mens fragrance with a pleasantly sweet edge.
- SWEETGRASS : fresh, clean unisex scent with the perfect green notes. It's like standing in a field of grass (but not that sharp green lawn grass). So close to a true native sweetgrass. Unisex.
- UNSCENTED : Keep it simple!
- VANILLA : rich and creamy with the tiniest kiss of barely there floral. Not a 'foodie' vanilla.
- VANILLA SANDALWOOD : Beautiful combination of rich vanilla, and soft Indian sandalwood. A favorite!
- VANILLA VERBENA : with notes of bright verbena, lemon and orange zest, heliotrope, amber, and white musk . A lighter vanilla that is not cloyingly sweet. BBW type, lovely!
- VERBENA BAMBOO : fresh and clean with a splash of green! - unisex
- WHISPERING MIST : a delicate blend of orange nectar, star jasmine and violet. Light and so pretty. Our version of the VS type.
- WHITE DOVE : white florals of lily of the valley, snowy roses, fresh green ferns and light musk.
- YLANG YLANG : (all natural) Reminiscent of Jasmine, sweet and exotically floral. Scented only with natural essential oil of Ylang Ylang.
---------------------------
* Powder dish, props and puff NOT included in this listing .
---------------------------
Ingredients : organic arrowroot, organic tapioca , clay, zinc oxide, fragrance and/or essential oil.
This is our own formulated blend, not a bulk commercial base.
---------------------------
Soaps
http://www.etsy.com/shop/BonnyBubbles/search?search_query=soap&order
Petite Powder Puffs
http://www.etsy.com/shop/BonnyBubbles?section_id=10894537
Small Powder Puffs
http://www.etsy.com/shop/BonnyBubbles?section_id=7313969
Medium Powder Puffs
http://www.etsy.com/shop/BonnyBubbles?section_id=7199587
Powder Sets
http://www.etsy.com/shop/BonnyBubbles?section_id=12518557
More Body Powders
http://www.etsy.com/shop/BonnyBubbles?section_id=6708698
Front door to shop
http://www.etsy.com/shop/bonnybubbles
Our feedback
http://www.etsy.com/people/BonnynClyde/feedback
~ Flat rate shipping of *5.95 within the United States no matter how much you put in your cart; just one low rate. ( exceptions may apply on certain products).
NOTICE : International orders over 4 pounds (1.8 kgs) must be shipped USPS Priority mail by regulation. So in this instance there would be a higher shipping charge. If your order falls in this weight category I will contact you to see if you still wish to complete the transaction. See our policies for more details.
Learn more about the shop and process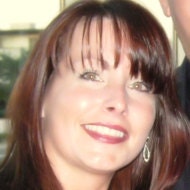 Rachel
BODY POWDER silky deodorant refill 6 oz - pick a scent - organic dusting poudre - loose talcum powder
Overview
Handmade item
Materials:

essential oils, fragrance, organic body powder

Ships worldwide from

United States

Feedback: 3453 reviews
Favorited by: 52 people
Listed on Jul 10, 2016
1579 views