Cimbalom natural solid perfume in a simple round tin featuring pure, botanical Jasmine sambac as the main floral note, in Hawaii it is known as Pikake. This fragrance is named after the stringed instrument closely related to the hammered dulcimer. Like the exotic musical chordophone that can be found dating back to 3500 BC, Cimbalom contains melodic notes of jasmine with percussive beats of amber and resin. Find more PERFUME DETAILS toward the bottom of this listing.
˜˜º˜˜˜˜˜˜˜˜˜˜˜˜˜˜˜˜˜˜˜˜˜º˜˜˜˜˜˜˜˜˜˜˜˜˜˜˜˜˜˜˜˜˜º˜˜˜˜˜˜˜˜˜˜˜˜˜˜˜˜˜˜˜˜˜º˜˜
ITEM DETAILS including MEASUREMENTS + MATERIALS
~ In the same tradition of the gourmet artisan culinary arts, I make these completely natural perfumes by hand using the highest quality raw materials.
~ Botanical, natural perfume is a vital item, created by my hands using a base of organic, medicinal grade grape alcohol with handmade tinctures and whole essence composed of essential oils, absolutes and C02 extracts.
~ The glass vial arrives in a wax sealed glassine envelope with three informational cards.
~ The tiny bottle measures approximately 1.5 inches high. The glass vial contains 1 gram by weight of pure perfume extract, 1 gram is equal to .036 ounces.
~ Contact me if you have any questions, I am here to serve you:
http://www.etsy.com/convo_new.php?to_username=illuminatedperfume
˜˜º˜˜˜˜˜˜˜˜˜˜˜˜˜˜˜˜˜˜˜˜˜º˜˜˜˜˜˜˜˜˜˜˜˜˜˜˜˜˜˜˜˜˜º˜˜˜˜˜˜˜˜˜˜˜˜˜˜˜˜˜˜˜˜˜º˜˜
BOTANICAL PERFUME
All these perfumes are made with pure, vital essential oils, also used are co2 extracts, absolutes and my very own plant infusions. I DO NOT use animal products, nature identicals, fragrance oils, etc. I DO use products from bees and essences from the Ocean like Seaweed and Seashells.
As mentioned above, botanical perfume is NOT like products labeled as "natural" and most other fragrances on the market, they ARE like really complex aromatherapy blends. I highly recommend ordering a cute sample set if you need to make sure that BOTANICAL is the enlightened path for you or your gift recipient. Sample sets are available here:
http://etsy.me/1gQpKuv
˜˜º˜˜˜˜˜˜˜˜˜˜˜˜˜˜˜˜˜˜˜˜˜º˜˜˜˜˜˜˜˜˜˜˜˜˜˜˜˜˜˜˜˜˜º˜˜˜˜˜˜˜˜˜˜˜˜˜˜˜˜˜˜˜˜˜º˜˜
FROM OUR CUSTOMERS about the solid version of Cimbalom
"Roxana, your "Birthday Balm" is exquisite. When I closed my eyes I was transported to a blossom and incense scented harem. I felt as though I had entered a hidden world of women-- where sensuous secrets are revealed. It is delicate, potent, sexy-- irresistible."
~ D. Alexander
"Hypnotically addicting...can NOT get enough. Wish I could bathe, drink and surround myself w these scents 24/7. More than just winners ; a way of life for those who appreciate themselves."
~ E. Warshavsky!
˜˜º˜˜˜˜˜˜˜˜˜˜˜˜˜˜˜˜˜˜˜˜˜º˜˜˜˜˜˜˜˜˜˜˜˜˜˜˜˜˜˜˜˜˜º˜˜˜˜˜˜˜˜˜˜˜˜˜˜˜˜˜˜˜˜˜º˜˜
PERFUME DETAILS:
Fragrance family: Oriental, rich floral
The main essence notes of Cimbalom include: Labdanum, patchouli, jasmine, ginger and citrus rind. This is a very sexy perfume.
The story of this creamy unguent unfolds utilizing many of my very favorite essences. It is a very sensuous natural perfume with an underlying wild, animalic note. Personally, I am addicted to it as our many of my girlfriends and clients.
Cimbalom as a liquid perfume arrived with the imprint of the full moon on October 22nd, 2010. This lunar event is often referred to as the Harvest or Blood Moon. In the northern hemisphere it is a time of the last harvest and honoring the fruits of our labors.
For best longevity make sure you are well hydrated and consider using with Cimbalom solid perfume layered under or over the liquid. Longevity depends on the individual skin chemistry and hydration. On me this perfume last for over twelve hours. Please try a sample before purchasing a larger size to make sure the fragrance works with your body chemistry.
Melodic notes of jasmine absolute with percussive beats of resinous amber and a flourish of citrus tops notes engage your senses. The fragrance has been named after the stringed instrument closely related to the hammered dulcimer. Just like the exotic musical chordophone that can be found dating back to 3500 BC.
The fragrance family is floriental: FLORAL + ORIENTAL = FLORIENTAL
The main ingredients include: Labdanum, Indonesian Patchouli, Indian Jasmine, Ginger and Orange. The base is plant tinctures and Certified Organic grape and grain alcohol.
Like my other formulations this is an organic vital plant perfume made by my own hands in my studio.
Cimbalom features a limited edition tincture of jasmine sambac blossoms, known as Pikake in Hawaii, with three different jasmine absolutes. Generally associated with the planet Venus, jasmine also has a magical affinity with the Moon due to her watery, heavy, sweet fragrance combined with the aromatherapeutic properties of balance. According to a wide variety of aromatherapy books on my shelves real jasmine essence is attributed to having a sedative quality on the nervous system. The aroma of jasmine may assist with menstrual cramps, insomnia, depression and is a powerful aphrodisiac. Famed aromatherapist Marcel Lavabre writes that jasmine "..has the power to transcend physical love."
Throughout many different countries Autumn is filled with celebrations of light as we transition into the cold winter months that lie ahead. Cimbalom is a vibrant warm floriental that provides nourishment for the soul and illuminates the spirit during times of darkness.
Cimbalom illumination ©Greg Spalenka. See more of Greg's artwork here at etsy:
http://www.spalenka.etsy.com
and www.spalenka.com
˜˜º˜˜˜˜˜˜˜˜˜˜˜˜˜˜˜˜˜˜˜˜˜º˜˜˜˜˜˜˜˜˜˜˜˜˜˜˜˜˜˜˜˜˜º˜˜˜˜˜˜˜˜˜˜˜˜˜˜˜˜˜˜˜˜˜º˜˜
The FRAGRANCE
~ There are twenty different essential oils, absolutes and C02 extractions forming this perfume composition. The precious plant essences, once synergized, is then suspended in organic grain and grape alcohol. The main fragrance note is sweet warm floral, with a licorice-like top note and amber base. The essences include: my own amber accord, jasmine, ylang ylang and citrus.
˜˜º˜˜˜˜˜˜˜˜˜˜˜˜˜˜˜˜˜˜˜˜˜º˜˜˜˜˜˜˜˜˜˜˜˜˜˜˜˜˜˜˜˜˜º˜˜˜˜˜˜˜˜˜˜˜˜˜˜˜˜˜˜˜˜˜º˜˜
FIND ME here
> illuminatedperfume.com
>> updates http://bit.ly/1nFEMEG
>>> instagram.com/illuminatedperfume/
Learn how to make your own botanical perfumes here:
http://aromaticstudies.com/art-of-botanical-perfume-with-roxana-villa/
˜˜º˜˜˜˜˜˜˜˜˜˜˜˜˜˜˜˜˜˜˜˜˜º˜˜˜˜˜˜˜˜˜˜˜˜˜˜˜˜˜˜˜˜˜º˜˜˜˜˜˜˜˜˜˜˜˜˜˜˜˜˜˜˜˜˜º˜˜
Enjoy, bee happy, anoint yourself often and share the botanical way of perfumery!
˜˜º˜˜˜˜˜˜˜˜˜˜˜˜˜˜˜˜˜˜˜˜˜º˜˜˜˜˜˜˜˜˜˜˜˜˜˜˜˜˜˜˜˜˜º˜˜˜˜˜˜˜˜˜˜˜˜˜˜˜˜˜˜˜˜˜º˜˜
Learn more about the shop and process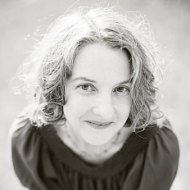 Roxana Villa
Frequently asked questions about IlluminatedPerfume
Organic Natural Botanical Perfume Cimbalom 1 gram - Pikake flowers with Amber, an exotic nature fragrance - Lucid, floral aromatherapy
Overview
Handmade item
Materials:

labdanum, indonesian patchouli, indian jasmine, ginger, orange, plant tinctures, jasmin, organic grape alcohol

Ships worldwide from

United States

Feedback: 3855 reviews
Favorited by: 135 people
Listed on Oct 4, 2016
2716 views