This is an artisan reproduction of an original coin. The artist has added her own rendition of a bezel.

-24mm tall x 19mm diameter
-Sterling Silver
-Oxidized

This coin pendant depicts the she-wolf and the twins. (last picture is the backside of the coin)

Romulus and Remus, twin sons of Mars and the Vestal Rhea Silvia, were the mythical founders of Rome. At birth they were placed in a basket and set afloat on the Tiber. The basket came aground at the grotto Lupercal, under a fig tree called Ruminal, where the twins were found and suckled by a she-wolf, and later raised by the shepherd family of Faustulus and and his wife, Acca Larentia.

Romulus went on to build the city, which was named Rome after him. He was later deified and became associated with Quirinus, under whose name he was worshiped.

Romulus and Remus are represented on a number of Roman coins, usually as babies suckling at the she-wolf. The most common of these are the small bronze coins issued during what is known as the Constantine commemorative period, ca. 330-346 AD.
Learn more about the shop and process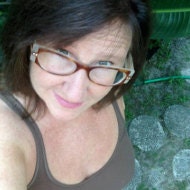 Cathy Dailey
Romulus and Remus Sterling Silver Reproduction Coin Pendant
Listed on Nov 25, 2016
1788 views