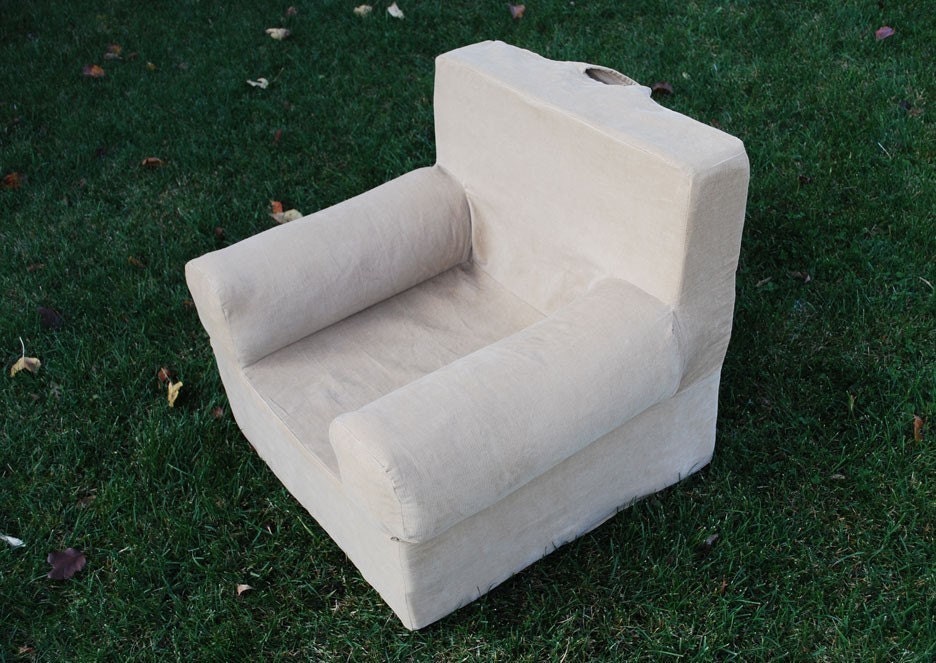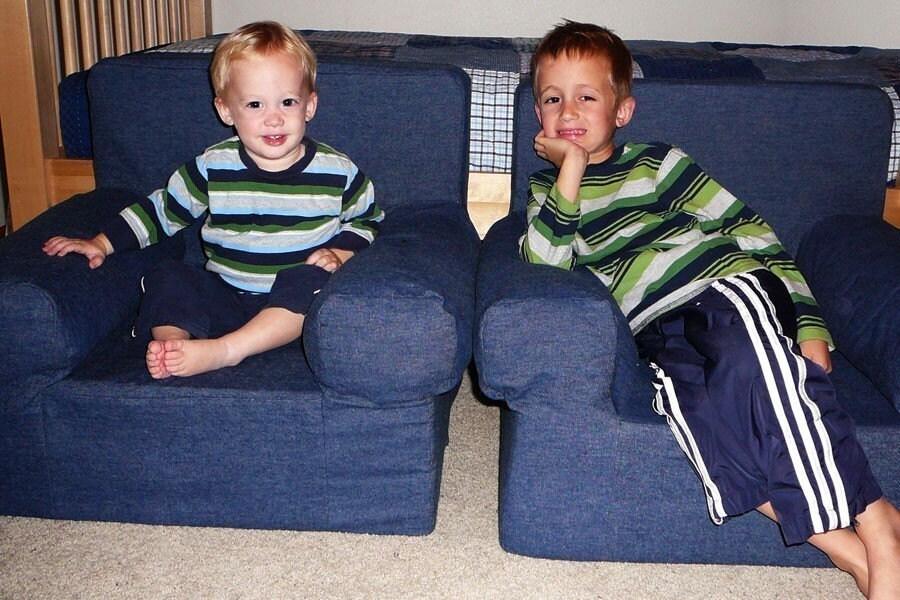 This pattern includes complete instructions, with easy to follow diagrams and photos. You will be able to download this PDF pattern via Etsy once your payment is confirmed.

Children of all ages love these chairs! My three boys sit in their chairs to read, watch tv, and play video games. Many forts have also been made using their chairs.

The completed chair is 22 inches tall, 24 inches wide, and 23 inches deep.

Materials Needed
Fabric: choose a heavy weight fabric for maximum wear and tear
2 1/3 yards of 60-inch wide OR
3 1/4 yards of 40-inch wide fabric
Foam: high density
two 18-inch lengths (36-inches total) of 4-inch depth and 24-inch wide AND
22-inches of 5-inch depth and 24-inch wide
Zippers: two 24 inch zippers to match fabric
Thread: to match fabric
Batting: about enough for two twin size quilts

Tools Needed
Rotary cutter with ruler and mat plus scissors

Here are a few answers to some frequently asked questions:

I feel that an average sewer would be able to make this chair (after all, I am pretty much just an average sewer myself). It is probably too advanced for a beginner but you don't need to be an expert. Much of the sewing is straight lines, but there are a few curves around the armrest that can be a little tricky.

All the materials for these chairs can be found at JoAnn's, including the foam. The foam comes by the yard with the right width and depths of the pattern. Just take the foam (you will need a four inch and a five inch) to the counter and they can cut them to the right lengths.

The cost varies depending on your choice of fabric and other materials. When shopping at JoAnn's, I always use coupons and wait for the foam to go on sale at 50% off before buying it.

The chair cover does not fit the standard Pottery Barn chair foam inserts. The chairs are similar sizes, but I designed my pattern to fit the foam that was readily available.

This PDF pattern is copyrighted. All rights reserved. Items produced using the information in this pattern may be used for personal use, as well as for sale in limited quantities by in-home sewers. This pattern and its contents are protected by U.S. and International copyright laws; any reproduction of this pattern or any portion thereof, including electronic transmission to third parties, is strictly prohibited.
Child's Soft Chair PDF Pattern
---