**INTERNATIONAL FRIENDS PLEASE READ: YES, we do ship Internationally. In this listing it says Everywhere Else $0.00, all you have to do is to convo/email us with your country and country code so we can get you the exact shipping amount. Then once the shipping amount is determined we will put up a RESERVE LISTING just for you with the correct shipping amount within it, you simply click on your listing and pay through PayPal and you are done.

If you have ever tried "Wen" and loved it, here you go, ALL Natural All-In-One Hair Cleanser and Conditioner! If you haven't tried Wen, then with this product you are in for a treat! This Sample bottle is a great way to give it a try!

**If you are interested in a larger size and you do not see it in my listings feel free to convo me and I'll put it up or make you a Reserve Listing. OR if you want a particular scent from my Essential Oils on my front page, please feel free to ask me via convo. My All Natural All-In-One comes in a 4 oz and 8 oz bottles as well as the sample size 2.7 oz.

All Natural Hair Cleanser and Conditioner ALL-IN-ONE, No Parabens, No Sulphates, No Stripping Hair, No Detergents - Works Miracles on Bleached/Colored hair - Here is the promise - You are going to LOVE this!!

ALL-IN-ONE Hair Cleanser and Conditioner - will replace your shampoo, conditioner and leave in conditioner! Other Hair Cleanser Conditioners of this quality sell for $24.00 for 6 oz, you can get an 8 oz bottle for $23.95!!

You have been asking for a natural shampoo and here it is! My best product yet! This product has completely changed my life Or I should say my HAIR!! As with all of my products I have tested it on myself for a great deal of time now and I am now ready to introduce it to you!

I love all Natural and Organic things as you might can tell by my product line, but I have to admit, I am not perfect! I do have my hair highlighted with dare I say it? Bleach. Yes, I'm not a natural blond. Although I was born blond, it changed. Anyway, my hair has been very dry and brittle. My Conditioner helps but there was still something missing. This is it. For those of you that don't use my Conditioner or maybe don't think it does enough, this is the answer!! My hair looks so healthy, shiny and beautiful! Honestly! This product is a must try!! I promise 99.9% of you will love it and see a huge difference in your hair.

You will also save money on this product b/c of it covering the cleansing, conditioning, leave-in needs of your hair. Plus, I only have to cleanse my hair with it about every 3-5 days now (I've even gone 7 days before and that is very unusual, as I used to wash every other day! My hair goes longer between washes.

All Natural Hair Cleanser and Conditioner ALL-IN-ONE! No Sulfates, No Detergents, This product cannot be considered Organic but is "Natural", although it does have some Organic Ingredients, some are classified as simply natural.

This ALL-IN-ONE Cleanser and Conditioner is a revolutionary step toward extremely healthy and shiny hair. My ALL-IN-ONE cleansing conditioners will replace your shampoos, conditioners, deep conditioners, detanglers and your leave-in conditioners.

I selected Tangerine Essential Oil because it actually helps to moisturize and create volume without weighing hair down. The Tangerine works great on all hair types (especially for dry, dehydrated, or color-treated hair like mine!)

My ALL-IN-ONE Tangerine Dreams Cleanser and Conditioner is calming, soothing, relaxing and invigorating Tangerine essential oil stimulate the scalp and will help to increase hair growth. It's creamy consistency won't weight down hair, it is rich in moisture and works outstandingly well on frizzy dehydrated hair and actually creates voluminous body.

My ALL-IN-ONE cleansing conditioner is different b/c it is detergent free therefore won't have the lather action you have been used to but it gently cleanses and moisturizes the hair like no other. **Number of pumps needed may vary. All I can say is you will notice a big difference either way in your hair!

Also check out my "Organic Golden Dreams Super Moisturizing Hair and Body Oil" (http://www.etsy.com/listing/57576424/bye-bye-frizzies-organic-golden-dreams) just the tiniest amount mixed with a tiny bit of Spearmint Breeze - rub this on your ends only! WORKS LIKE A DREAM! This will make your end lay down SMOOTH). Only remember not to use too much of the mixture of the two and only on the ends of your hair otherwise your hair could look oily.

Now, you might be thinking, you have oily hair and this wouldn't work. It absolutely does! I am a prime example b/c I have an oil scalp and it works phenomenally well! In fact, believe it or not I can wait up to 4 days before my next cleansing. I have not been able to say that with any other "Detergent Shampoo". Oh and I will include with your order an instruction sheet to get the most amazing results with this product!

All-In-One Hair Cleanser/Conditioner/Leave In Ingredients: Organic Aloe Vera Leaf Juice, Cucumber Fruit Extract (Beneficial minerals and amino acids, cucumber cuts down oiliness, moisturizes, soothes and softens the hair), Organic Aloe Vera Juice, Rosemary Extract (Helps stimulate hair growth and fights scalp problems. Is known to increase circulation stimulating the hair follicles to help prevent premature baldness), Chamomile Extract (Used for dry, flaky skin), Marigold Extract (Helpful as an antiseptic, healing wounds and reducing inflammation),, Menthol (anesthetic qualities. Known to help reduce itching), ), Witch Hazel (Soothing, cooling, refreshing, softening with antioxidant and anti-inflammatory properties; relieving inflammation & irritations of the scalp), Avocado Oil (Rich, moisturizing properties, highly therapeutic for dry, sensitive skin and rich in vitamins A, B1, B2, E, Lecithin and Fatty Acids), Hydrolyzed Wheat Protein, Golden Jojoba Oil (contains vitamins A and D, and is a natural antioxidant. Jojoba acts as a humectant to prevent moisture loss. Jojoba is also nourishing because it's rich in fatty glycerides, which are softeners and emollients for dry skin and are particularly hydrophobic - meaning water-hating), Gylcerin, Almond Glycerides, Panthenol (Pro-Vitamin B5), Citric Acid, rich in vitamins A, B1, B2, E, Lecithin and Fatty Acids, Tangerine Essential Oils (used to soothe the nervous system).

Please email/convo me if you have any questions regarding this product before purchasing.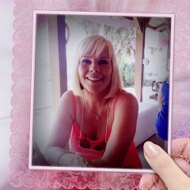 Marla C Barton
1 Step All-In-One 8 oz - Tangerine Dreams - Natural Hair Cleanser and Conditioner - No Sulphates, No Parabens, No Stripping Detergents
---
Overview
Handmade item
Material:

ingredients are listed in above description

Made to order
Ships worldwide from

United States

Feedback: 1449 reviews
Favorited by: 17 people