This sterling silver bracelet features silver plated pewter om (aum), Celtic cross, tree of life, hamsa hand, magic genie lamp, ancient labyrinth, & ankh charms - representing the truths and mysteries of ancient and modern religions. The charms are made in the USA from lead-safe pewter and are plated with fine silver. They range from 1/2" to 3/4" tall. More info on the meanings of the charms is presented at the bottom of this listing, under the heading CHARM FACTS.. Read on for more info.
**Ships Free in USA**
========================
BRACELET LENGTH
========================
The bracelet shown in the picture is a women's M, 7.5" long. You can link the clasp through any link in the chain. I will make your bracelet to your desired length- just let me know during checkout by selecting the length you want from the pull down menu. A size chart is included below for your reference.
The best way to get the size you need is to measure your wrist with a string and then measure the string with a ruler. Add 1/2" (12mm) to 1" (25mm) for ease so you can clasp it easily.
SIZE CHART (rough guideline - you can also tell me a specific length in inches or cm).
S Child's: 6" (15.24 cm)
Lg Child's/XS Women's: 6.5" (16.5 cm)
S Women's: 7" (17.8 cm)
M Women's/Men's Small: 7.5" (19 cm)
Lg Women's/ Men's Medium: 8" (20.3 cm)
XL Women's/Men's L: 8.5" (21.6 cm)
XXL Women's/Men's XL: 9" (22.9 cm)
Small Anklet: 9.5" (24.13 cm)
Medium Anklet: 10" (25.4 cm)
Large Anklet: 10.5" (27 cm)
XL Anklet: 11" (28 cm)
For anklets, I recommend you measure your ankle circumference to determine what length you need. Add 1/2" to 1" to the actual measurement of your ankle.
=======================
UPGRADES -n- ADD-ONS
=======================
You can add Swarovski crystals to the bracelet by purchasing my crystal add-on, in the upgrades section of my shop. You choose the colors. You will get 14 crystals if you purchase the upgrade option, and can choose from 1-14 colors. You can add them to the bracelet by adding one listing to your cart:
http://www.etsy.com/shop/RowanOliviaJewelry/search?search_query=Swarovski+crystal+add+on
You can also upgrade the chain to a heavy duty sterling silver rolo chain (round link). This is also available in the upgrades section of my shop. Shipping for the chain upgrade is free so long as it is added to the cart at the same time as the bracelet. Click here for the upgrade:
http://www.etsy.com/shop/RowanOliviaJewelry/search?search_query=sterling+chain+upgrade+bracelet
Note: I do allow charm substitutions - if you see a charm on another bracelet you like, contact me about substituting. Also, if you like charm bracelets, check out my other shop's bracelet section which is chock full of charm bracelets:
http://www.etsy.com/shop/cuteandfun?section_id=5949620
===================
SHIPPING INFO
===================
Ships first class mail. I combine shipping costs when you order more than one item. This is done automatically during checkout - see "With Another Item" for shipping costs for the second item. Shipping within the US takes approximately 3-10 days, and international shipping generally takes 7-21 days (or longer for some countries such as Italy and Brazil).
Need Priority Mail or Express Mail? You can now select to upgrade shipping while you are checking out.
Priority Mail is 2-3 days (not guaranteed) delivery within the USA.
Express Mail in the USA is 2 day guaranteed (you can get your shipping payment refunded if it does not arrive within 2 days from shipping -- some exclusions apply such as Sundays and Holidays).
Please note that most orders ship quickly but may not ship the same day as the order is placed. Custom orders may take several days. Orders placed on Friday evening through Sunday morning will not ship until Monday.
======================
MORE INFO FOR YOU
======================
Want more than is listed as available or want a custom order? Contact me for a reserved listing.
*********************************************************************
ABOUT THE ITEMS IN MY SHOP: All items in my shop are handmade by me, in Oregon, USA. I am happy to customize your order, just start up a conversation with me. I use high quality supplies to make my items and I stand behind my products. If you are not satisfied, you may return any unworn item within 2 weeks of receipt. See the return policies in my Shop Policies section.
*********************************************************************
GIFT WRAPPING: All items come ready to give as a gift in their own pretty organza gift bag inside a lovely gold paper covered box. The box is held shut by a delicate satin bow. Gift notes can be included free of charge upon request. Invoices/receipts are not included unless a special request is made for one. For international orders, anti tarnish tissue paper is sometimes substituted for the organza bag (due to longer transit times). Need a note included? Please let me know and I'll be happy to do so. If this is going as a gift straight to the recipient, let me know!
*********************************************************************
PAYMENT: I accept Paypal and Credit Cards. USA customers can also pay by check or money order - but please be aware this adds up to 2 weeks to order turn around time. (International buyers, please use Paypal or Credit Card). You do not need a PayPal account to check out with PayPal, just a valid credit card or debit card.
*********************************************************************
RECEIPTS: I no longer include receipts with my shipments. If you need a receipt, let me know!
*********************************************************************
PRODUCT PHOTOS: Please keep in mind that photos on your screen do not show actual size of items. Jewelry and accessories are photographed close-up and may look larger (or smaller) than they are. Refer to item description for sizes and more information. Also monitors do vary in their representation of colors.
*********************************************************************
INTERNATIONAL CUSTOMERS (Outside USA): You are responsible for any customs or import fees your country charges. I do not pay these fees (and in fact it is not possible for me to do so). Many customers will not be charged customs, but if you are, it is your responsibility to pay them. UK customers and some EEU customers are likely to incur fees. Please take this into consideration when purchasing. International orders are shipped via insured mail, so the full value of the item must be declared on the package.
♡♡♡♡♡♡♡♡♡♡♡♡♡♡♡♡♡♡♡♡♡♡♡♡♡♡♡♡♡♡♡♡
THE END: Have a great day!
♡♡♡♡♡♡♡♡♡♡♡♡♡♡♡♡♡♡♡♡♡♡♡♡♡♡♡♡♡♡♡♡
ATTENTION UK CUSTOMERS: If you buy goods online from outside the EU for delivery to the UK, you'll have to pay Customs Duty (if over £120 value) and Import VAT (if over £18) based on the value of the purchased item. Customs Duty is waived if the amount of the calculated duty payable is £7 or less. Please note there is also an £8 Parcel Force Fee for collecting the Import VAT. Import VAT is around 20% of the value of the item in Pounds. Marking the item as a gift does not help - the VAT and Postal Force Fee will be charged regardless. Please note that I do not refund any import fees or other fees/taxes charged by foreign countries for import duties. Please refer to the following website for more information: https://www.gov.uk/goods-sent-from-abroad
=================
CHARM FACTS
=================
Aum (also Om) is a mystical or sacred syllable in the Indian religions, i.e. Hinduism/Sanātana Dharma, Buddhism, Jainism and Sikhism. It is placed at the beginning of most Hindu texts as a sacred incantation to be intoned at the beginning and end of a reading of the Vedas or prior to any prayer or mantra. The syllable is taken to consist of three phonemes, a, u and m, variously symbolizing the three stages of life (birth, life and death ). In Hinduism, the syllable aum is first described as all-encompassing mystical entity in the Upanishads. As the creation began, the divine, all-encompassing consciousness took the form of the first and original vibration manifesting as sound "AUM". "AUM" is the reflection of the absolute reality, it is said to be "Adi Anadi", without beginning or the end and embracing all that exists. The mantra "AUM" is the name of God, the vibration of the Supreme.
The Celtic cross is a symbol that combines a cross with a ring surrounding the intersection. In Ireland, it is a popular legend that the Celtic Catholic cross was introduced by Saint Patrick or possibly Saint Declan during his time converting the pagan Irish. It has often been claimed that Patrick combined the symbol of Christianity with the sun cross, to give pagan followers an idea of the importance of the cross by linking it with the idea of the life-giving properties of the sun. However this theory is now thought unlikely by most art historians, who think an origin from crosses carrying a victor's wreath around their intersection is more likely. Such a cross is found on the reverse of the Liudhard medalet from Canterbury in England in the 590s. Here I am using the Celtic cross as a symbol of ancient Christianity.
The Tree of Life: The concept of 'tree of life' can be found in many cultures including the Celtic. The crosses of Celtic and Northumbrian origins have tree of life symbols portrayed on them. Celtic tree of life depicts the different forces of nature which converge together to create harmony. Ancient Celts (Druids) believed that trees had many special powers. The meaning of Celtic tree of life can be interpreted in many different ways. The balance and harmony which is observed in nature can be best symbolized with the tree of life. However, balance and harmony are the result of many different forces which operate in the universe. The Celtic people attribute tree of life symbol to qualities such as wisdom, strength and longevity.
Hamsa Hand: The hamsa (khamsa and chamsa) is a palm-shaped amulet popular throughout the Middle East and North Africa. The hamsa is often used as a defense against the evil eye. It is believed to originate in ancient practices associated with the Phoenicians of Carthage. The Hand (Khamsa) has long represented blessings, power and strength. Archaeological evidence indicates that a downward pointing hamsa used as a protective amulet in the region predates its use by members of the monotheistic faiths. It is thought to have been associated with Tanit, the supreme deity of Carthage (Phoenicia) whose hand was used to ward off the evil eye. The hamsa's path into Jewish culture, and its popularity particularly among the Sephardic Jewish community, can be traced through its use in Phoenecia. It predates the Arabic usage of the hamsa by a thousand years.
Aladdin's Lamp: Although we are all familiar with the tale of Aladdin's magical lamp, in this case I am using it more as a symbol of what came out of the lamp, a genie or djinni. In Arabic, a genie (jinn, jinni, djinni) is a supernatural creature which occupies a parallel world to that of mankind, and together with humans and angels makes up the three sentient creations of God. Religious sources don't mention much about them; however, the Qur'an mentions that genies are made of smokeless flame, and they form communities just like humans, and, just like humans, they can be good or evil.
Ancient Labyrinth: Prehistoric labyrinths are believed to have served as traps for malevolent spirits or as defined paths for ritual dances. In medieval times, the labyrinth symbolized a hard path to God with a clearly defined center (God) and one entrance (birth). Labyrinths can be thought of as symbolic forms of pilgrimage; people can walk the path, ascending toward salvation or enlightenment. Many people could not afford to travel to holy sites and lands, so labyrinths and prayer substituted for such travel. Labyrinths are used by modern mystics to help achieve a contemplative state. Walking among the turnings, one loses track of direction and of the outside world, and thus quiets the mind. The labyrinth here reproduces the labyrinth pattern at Chartres Cathedral in France. An 11-circuit labyrinth, this pattern was first laid in the floor of Chartres Cathedral around 1220 AD. The labyrinth has only one path so there are no tricks to it, no dead ends. The path winds, becoming a mirror for our lives. It touches our sorrows and releases our joys. It's meant to be walked with an open mind and an open heart.
Ankh: The Ankh, also known as key of life, the key of the Nile or crux ansata, was the ancient Egyptian hieroglyphic character that read "eternal life". Egyptian gods are often portrayed carrying it by its loop, or bearing one in each hand, arms crossed over their chest. To this day, the ankh is also used to represent the planet Venus (and the goddess Venus or Aphrodite) and the metal Copper.
Learn more about the shop and process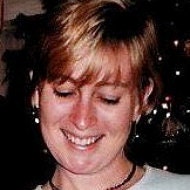 Jennifer Garrison
Ancient Religions Charm Bracelet- om, hamsa, tree of life, cross, ankh, labyrinth, genie - coexist - free shipping in US
---
Overview
Handmade item
Primary color: Silver
Materials:

sterling silver chain, sterling silver lobster clasp, silver plated pewter charms, mystery

Ships worldwide from

United States

Feedback: 336 reviews
Favorited by: 275 people
Listed on Dec 6, 2016
4428 views