This is Fun, Easy Little Doll and All Her Outfits are a Digital PDF Crochet Pattern and are my 6th Milk Cap Cutie Pattern and are downloadable after purchasing!

*This LISTING is FOR ** ALL ** of my MARNIE PATTERNS at a DISCOUNTED PRICE ...
They Include:
1. Marnie the doll
2. Pink Frilly Dress and Shoes
3. Mermaid Outfit, and
4. One Removable Wig
5. Romper Outfit
6. Teeny Tiny Tennies
7. Two Different Styles of Hats With Hair Attached
8. PineTree Costume: Dress, Tights and Hat
9. Moose Costume: Hat, Romper & Slippers
10. Bear Costume: Hat, Romper & Slippers

*Marnie is Very Easy to make, Quick to crochet and takes very simple materials.

* Here's a wonderful place to buy Omega Crys Thread (to substitute Crystal Crochet Thread in pattern) for a Great Price ... Creative Yarn Source - 90 COLORS TO CHOOSE FROM!!!
http://www.creativeyarnsource.com/omegacrys_40_gr.html
(Please tell this store if ordering - that you have been referred by Peggytoes - THANKS!)

PAYMENT OPTIONS: PayPal, Credit Card and Money Order
NO REFUNDS Given on Any Digital Purchase!

************************************************************
*Please Follow Copyright Laws! All of my digital products and any and all images and written content are NOT FOR RESALE IN ANY MANNER and are NOT TO BE GIVEN AWAY to any other person, and are NOT TO BE POSTED ON THE INTERNET (that is giving my work away for free and this is how I make a liivng).
*I don't mind if you sell items made from my crochet patterns, but please attach my name and Etsy shop link to them - giving me credit for the design and pattern - thank you!
* Hard work and much time are put into these projects and I appreciate you respecting that! THANK YOU!!!
***********************************************************

THANKS FOR LOOKING!!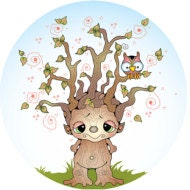 Peggy H. Reed
Miniature Doll & Clothes or Costumes Crochet Pattern in Digital PDF format ALL 4 Marnie Milk Cap Cutie Sets
---