This is the only one set on Etsy that is made from both Organic herbs and Organic Cotton AND has removable washable covers!
Wonderful gift for the great man in your life!
This lovely set is created to help you relax and your hands be happier while working on the computer.
Supporting pads are generously filled with Flax seeds and Organic herbs such as Lavender or Peppermint (of your choice).
This listing is for Lavender type to help you relive stress and delight your senses.
For additional relief the herbal pads can be heated in a microwave for 30-45 seconds for almost an hour of warmth or chilled in a freezer for 20 minutes to help ease the headache, bruises and sinuses. Great for carpal tunnel syndrome and arthritis sufferers too!
Herb choices (all Certified Organic):
Lavender (default if you will not specify)
Peppermint
Mixed with your choices
Unscented - flax seeds only
The Keyboard Wrist Support measures approximately 16" x 3".
The Mouse Wrist Rest size is around 4.5" x 3".
The sizes can be customized if you have a smaller keyboard, just let me know at the checkout.
The set consist of 2 ivory colored organic cotton pads filled with organic herbs - for keyboard and mouse and the organic cotton removable covers that can washed anytime you wish. The keyboard is not included! :)
If you prefer the set without removable cover, here it is, for $5 less :)
https://www.etsy.com/listing/62534762
There are few fabric choices for this set and all are organic cotton - see last picture to see the available fabrics and pick from the drop-down menu the corresponding number to the fabric of your choice. Some fabrics are sold out, so please, check the availability with listed numbers from the menu.
Your set will be nicely packaged in 100% biodegradable cellulose bag tied with eco paper ribbon.
Wonderful eco-friendly gift choice for eco-conscious person!
♥*¨)
¸.•´¸.•*´¨) ¸.•*´¨)
(¸.•´ (¸*´¨(♥Reviews from the customers:
"They smell amazing! I can't wait to use them at work - what a treat. I really appreciate the care and thought of the packaging - ecofriendly. Thank you."
"Very comfortable wrist support!! They could be a little thicker for someone with arthritis. LOVE the washable covers!!!!"
"So amazing! This makes my entire little office smell so lovely, not to mention the fact that it makes it a little prettier too..."
"Wonderful and exciting service. Smells great and fits awesome on a desk and supports everything that needs to be.
Thank you so much for being super informative and eager to answer questions.
All shipping, recyclable gift wrapping, and included samples were delightful and wonderfully done. It made a wonderful gift"
"I love my new wrist support for the keyboard and mouse. Very beautiful fabric - and smells awesome! I love the fact that I can warm it up in the microwave. Erin."
"shipped quickly - nice eco friendly pkg - smells heavenly!"
"Love this, can't stay away from my lap top now. Smells divine, very uplifting. Thank you so much. Darlene."
"I love this set! It really helps making typing more comfortable and the aroma is lovely. The pieces are beautifully made and the fabric is very high quality. I will be purchasing more as gifts for my desk-bound friends. Anastasia."
"When I opened my parcel, I didn't even care what was inside of it... it was so wonderful to find out that not only are the packing peanuts used biodegradable, but so is the TAPE, and every other bit of packaging that went into this extremely earth-conscious shipment.
As soon as I opened up my wrist rest support, I was just as excited. It SMELLS so good, and feels so good (I can't wait to try it as a hot pack!), and looks so very cute (plus, I love that the cover is removable to wash).
Thank you for all of this, plus your extremely fast shipping. I am definitely going to be a repeat customer.
Thank you! :) Amanda."
"Love, love, love. My wrists are resting on it right now, I just received it and it feels wonderful! I asked for a special size and two different fabrics for the wrist rest and mouse rest (I don't use a mouse so I will use it for other things), and the size is perfect and the fabrics are lovely, so soft and great quality. They smell amazing! Lavender is my favorite and it smells so good. Love the sweet and eco-friendly packaging, and the use of banana paper for the label and receipt. And they even included a little thank you sample! Kajal's"
"Like everyone else I am super impressed with everything being organic, even the wrappings. My work experience is more relaxing as every so often I get a whiff of lavender and that makes the office a better place to be. Thanks! I will be recommending this product like crazy! Lori."
"Nice product as presented on the shop, and beautiful packaging : I had the impression I received a gift! Anoukk."
"Looks beautiful, smells amazing. I'm exciting to bring it to work. Thank you for prioritizing eco-friendly packaging! And the thoughtfulness, attention to all the details is very appreciated. Michelle."
"my lavender and brown paisley covered wrist supports for keyboard and mouse is soooo pretty and it smells wonderful, I love that you can customize the fill, I got lavender and chamomile, no surprise as I love that scent. I like that I can clean these covers as well! Christi."
"Fabulous. Just fabulous. My wrist rest is so comfortable, smells great, and I love knowing I can take the cover off and wash it if I need to. It brightens my work day to have it on my desk! Erin."
______________________________________________________
~~~~~~~~~~~~~~~~~~~~SHIPPING~~~~~~~~~~~~~~~~~
We ship within 1-7 business days. Some items are ready to ship and other need to be made to order, so we kindly ask you to understand this and allow extra time if this the case with your order. This is a husband and wife business and there are only 2 of us working at Herbolution and we always try to do be as fast as we can in processing orders. If you want to know when your order can be shipped - contact us and we will give you the estimate. So, please, take this into consideration BEFORE placing an order.
We ALWAYS refund the shipping overcharge after the package is shipped. It happens very often if you grab more than 1 item. So, if you worry about enormously high shipping - there is a big chance that there IS the overcharge which will be refunded later on. Note, that we charge the small handling fee for packing materials as well (like peanuts, tissues, boxes).
Happy shopping!
~Sasha & Veronika.
_______
Facebook : www.facebook.com/Herbolution
Twitter: www.twitter.com/Herbolution
Etsy shop:
www.etsy.com/shop/herbolution
___________________________________________________________________
♥*¨)
¸.•´¸.•*´¨) ¸.•*´¨)
(¸.•´ (¸*´¨(♥THANK YOU SO MUCH FOR SUPPORTING SUSTAINABLE AND NATURAL PRACTICES!!
_______________________________________________________
Remember:
buying 100% Natural - you support your health;
buying Organic - you support our soil;
buying Eco-friendly - you support our environment;
buying from Herbolution - you support all of the above at once.
Buy consciously. Live happy.
_______________________________________________________
(c)Copyright 2009-2015. All rights for pictures, graphics and description
onwww.etsy.com/shop/herbolutionand
www.herbolution.com are reserved.
Learn more about the shop and process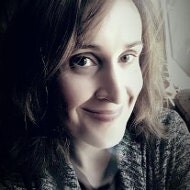 Veronika
Organic Keyboard ergonomic Wrist Rest Support Pillow set with Lavender
Listed on Aug 5, 2016
3121 views