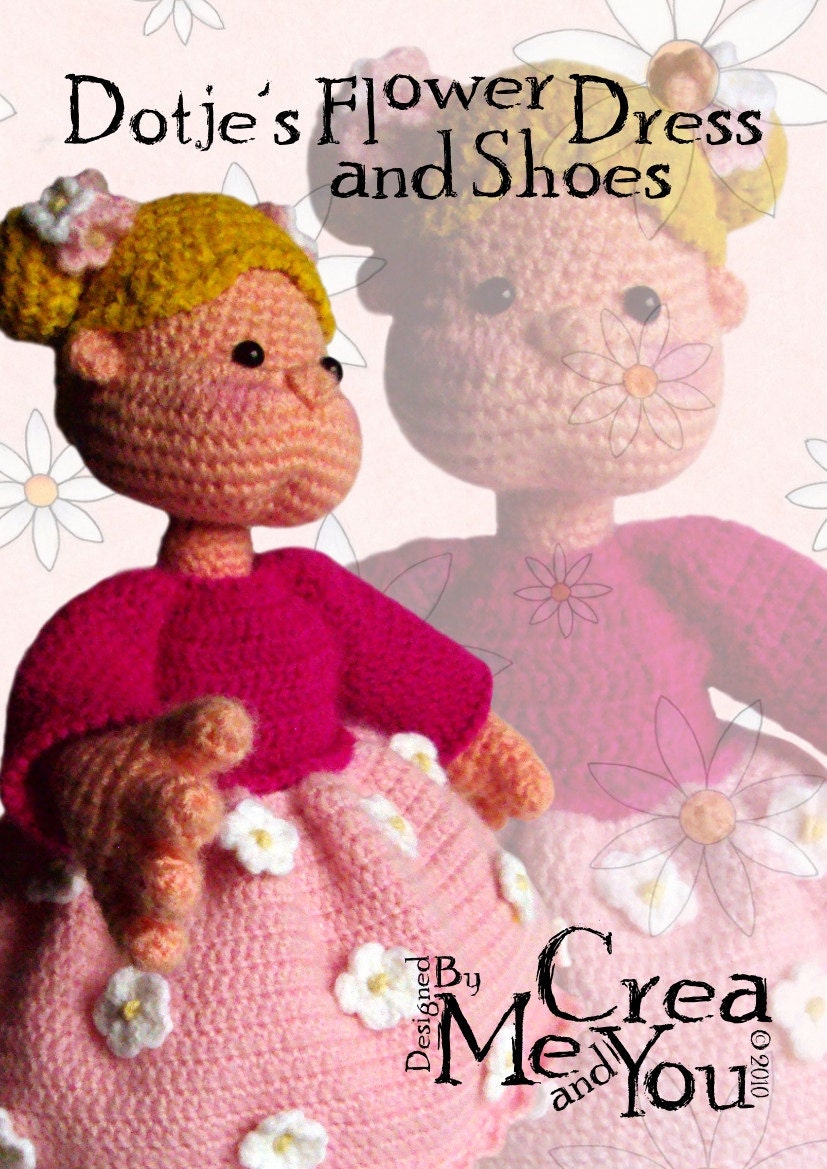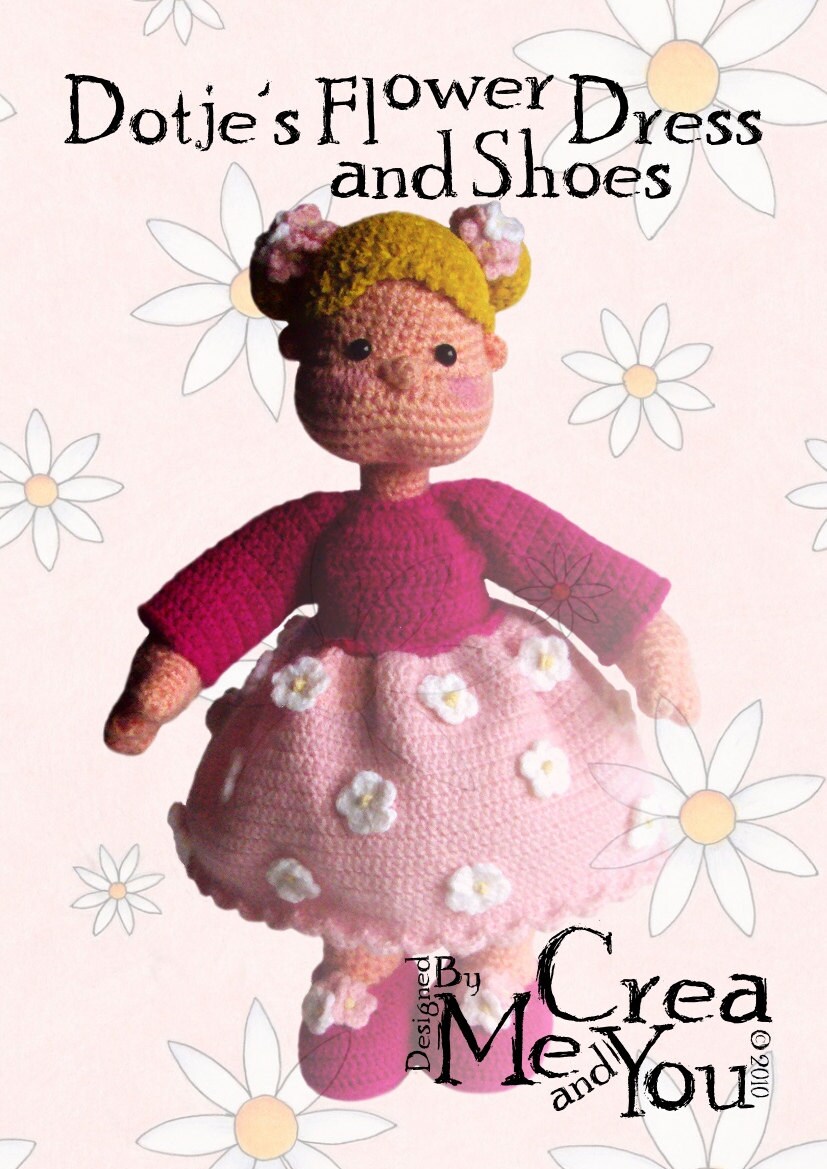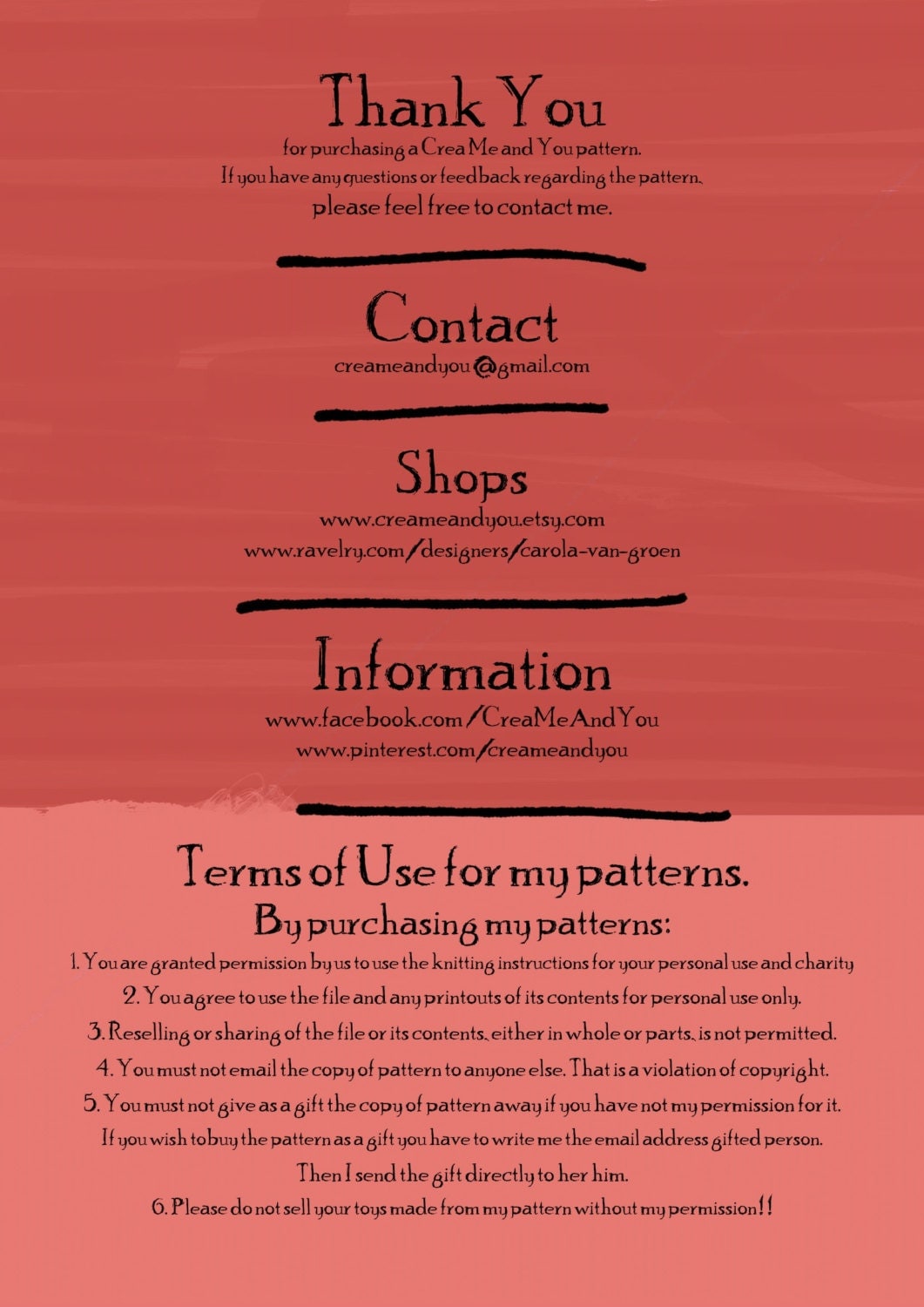 A PDF Crochet Pattern of Dotje's Flower Dress and Shoes…

You can use any yarn you wish, I made it with normal yarn and crochet hook 2,5 mm for Dotje made with 3,5 mm hook.

This pattern fits Dotje if she is crocheted on 3,5mm hook.
For more clothes that fits Dotje, please visit our shop.

Thank you for Looking!
21) Dotje's Flower Dress and Shoes
---