This tutorial teaches you how to make an extra wide coiled bail. These are great for pendants you want to put onto thick necklace cords, ribbon, or even Viking knit chains.

Please keep in mind that when making the neck cord, you must put the pendant on before finishing off the second end of the cord. Otherwise the end of the cord may not fit through the pendant.

This tutorial uses a simple briolette bead to show you how to make the bail. However, this technique can be used on any pendant with a frame that has two wires coming together to make the bail.


Skill Level:
Easy

Material List:

10" of 20 gauge wire (dead soft or half hard)
Approximately 7' 28 gauge dead soft wire
1 medium sized briolette bead


Tool List:

Wire Cutters
Flat Nose Pliers
Needle File or Wire Rounder
Mandrel or other round object approximately 1/8" (3.5mm) in diameter

File will be available as an instant download after payment has cleared.

©Donna Spadafore, Gailavira Jewelry.

This tutorial is intended for use by one person only. Please do not share this tutorial with anyone else. Distribution of this tutorial is not allowed without express written consent from the author. If you wish to use the design in this lesson, or a derivative of the design in this lesson, to teach a class you must first contact the author for permission.

If you are an individual, independent jewelry artist you may use this lesson to make jewelry for sale. You may not use this lesson to mass produce items for a commercial operation. You may not have other people make pieces for you based on this design for you to sell.

Derivatives of this tutorial (instructions for a design that is derived from the design in this tutorial) are not allowed without written consent from the author.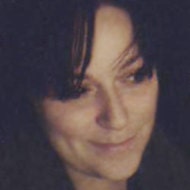 Donna
Summer Sale - 10% off - Wide Bail Pendant WireworkTutorial
Listed on Jul 3, 2016
3311 views