---------------IMPORTANT NOTICE FIRST SALE OF THE YEAR----------
We are currently on vacation thru May 5th, and are having one of our "On Vacation" sales. From April 13th thru midnite
April 23rd, everything is 15% off, and from April 24th thru midnite May 5th, everything is 10% off.
This is our way of saying thank you for waiting until we return home to ship out your purchase.
We will have internet access while we are gone, and will be able to answer any questions thru the Etsy message system, but
we will not be able to ship anything out until after we return. Shipping will be in order of purchase, and will start on Monday, May 8th.
If you need an item by a certain date, say for a birthday, in late May, please contact us before making a purchase to see if
we can expedite shipping to meet the date you need the item by.
It is a little early for Christmas, but 15% off is a good deal
We expect to have all items shipped within a week-10 days of our return. This will be our FIRST sale of the year.
--------------IMPORTANT NOTICE FIRST SALE OF THE YEAR SEE ABOVE-------
This standing necklace holder is 16 inches high, 7 inches wide, and 18 inches wide. It is made of oak, stained golden oak, and finished with 2 coats of clear lacquer, and designed to sit on a dresser top or other FLAT surface.
It has 4 slats with 11 one inch pegs per slat for holding the necklaces, making a total of 44 pegs. It will store a minimum of 44 necklaces, more if you work at it and double them up.
The top row of pegs hold necklaces that hang down up to 16 inches, and the bottom row holds ones that hang down 14 inches, which covers most of the ones out there. Ones that hang down more than 16 inches will have to be doubled up or hung over more than one peg.
These can also be had in different stain colors. You can pick from any one of the stain choices shown, no extra cost. Just let us know which one you want, and be prepared to wait a couple of extra days for delivery, because we don't have each and every one always ready to go.
Also, the finish listed as natural is actually unfinished, raw wood, nothing added, and is primarily for those who would like to stain or paint their own.
Ships fully assembled, and has felt pads on the bottom of all 4 feet to avoid scratching your furniture. Comes with a couple of extra pads to correct for dresser tops that are not perfectly flat.
We have enabled calculated shipping for this item, with the idea of giving you a choice on shipping services, and giving you the ability to choose the least expensive shipping that that is available. There are NO handing charges added on, just the straight postage. If you are combining this item with another one, the program sometimes gets way out of whack. If the combined shipping charges are more than it would be to ship the items separately, please send us a message and we will check out the charges and let you know. We do NOT want you to be paying more for shipping than you should.
No bracelets, just earrings and necklaces? This may be the one for you:
https://www.etsy.com/listing/58799302/oak-standing-combo-necklace-and-earring?
Need to store a few bracelets too? This one may be just the thing:https://www.etsy.com/listing/62868099/standing-necklace-earring-bracelet-combo?
If you have a LOT of bracelets, you might need to go big. Take a look at this one:
https://www.etsy.com/listing/167137361/standing-combo-2-bracelet-wand-2-earring?
Shipping weight is 4.5 pounds
Click here to go to our main shop page and see what other jewelry holders we have:
https://www.etsy.com/shop/SpiritRanchCreations?ref=si_shop#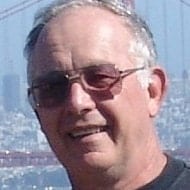 KENNY DANZER
ON SALE Oak Standing Necklace Holder Necklace Display Necklace Organizer Necklace Storage Holds 40 or More
---
Listed on Feb 1, 2017
3206 views