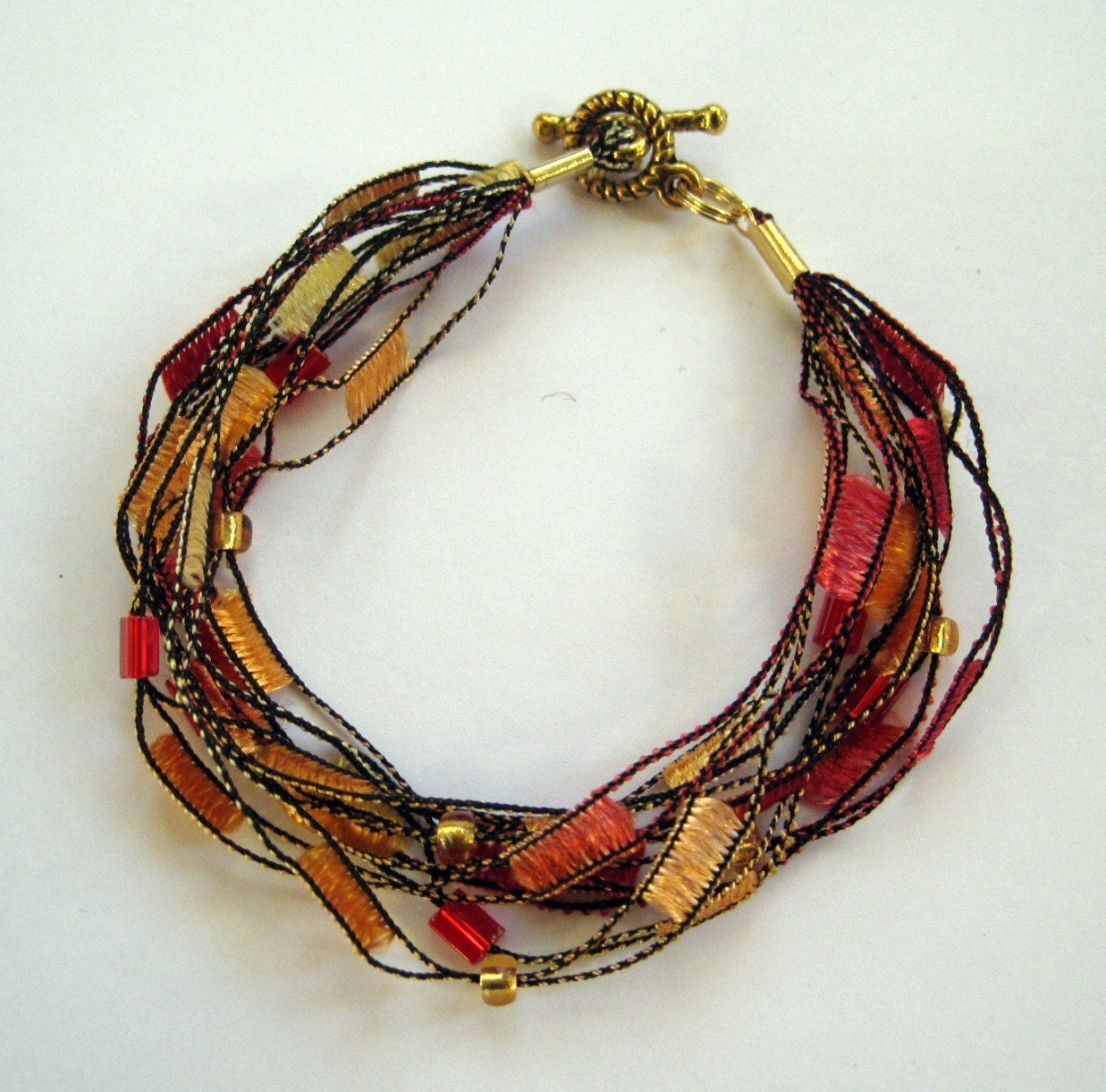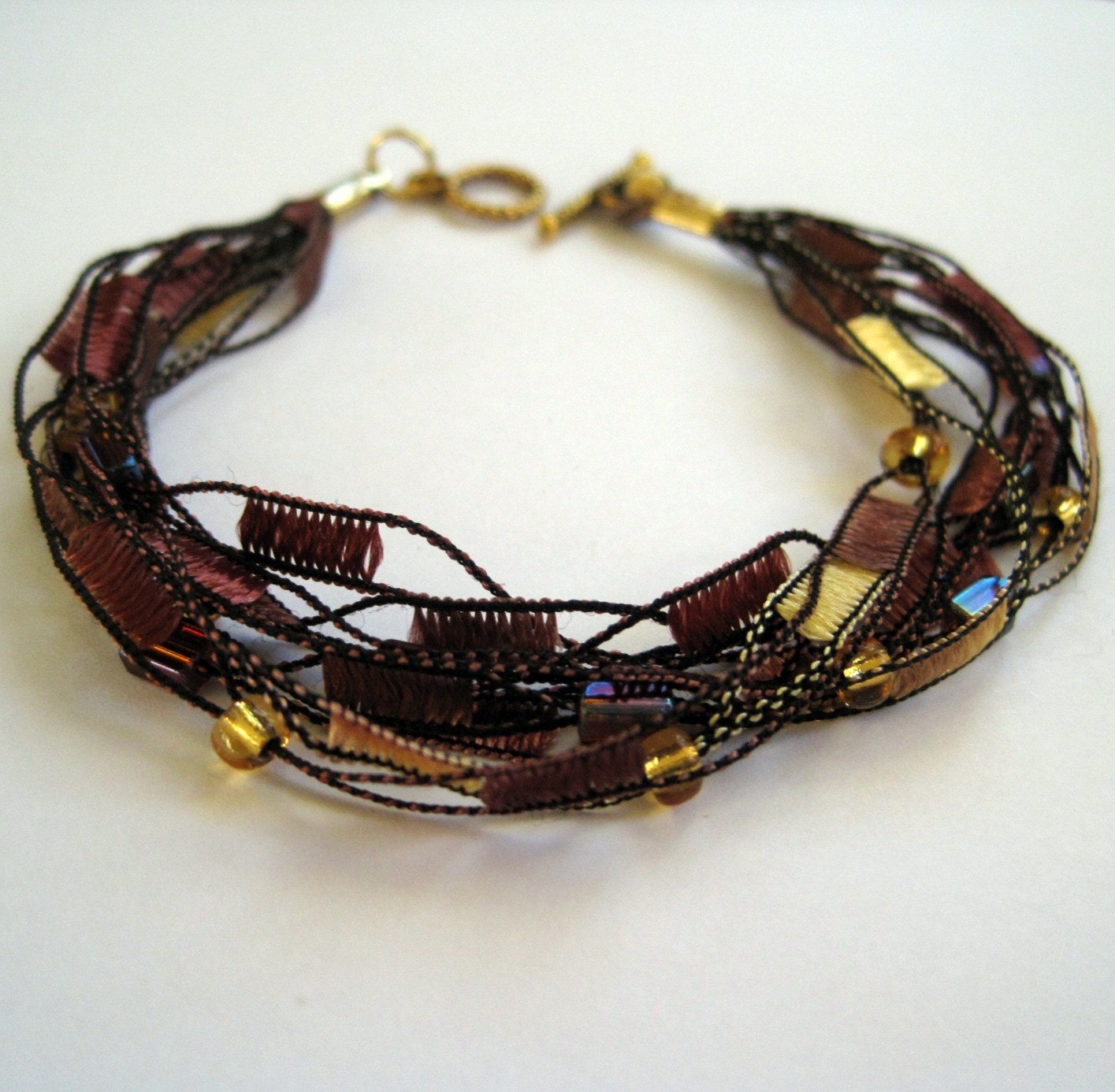 Over 20 different colors!

Very unique bracelets made from fiber and beads. They're very light and measure approximately 7.5". If you would like a different length, we are more than happy to custom make one for you.

To choose a color, please take a look at the necklace listings and send along the name of the necklace color with your purchase. The necklace, earrings, and bracelets are all made in matching colors, so feel free to purchase a set! IF you purchase all three items, there is a $6 dollar discount which will be refunded to you.