This eye makeup remover takes away any kind of eye makeup, including the most stubborn waterproof mascara. Sesame, avocado, organic coconut oil, olive, refined, food grade castor oil, shea butter and soybean oil gently dissolve the makeup, and all you have to do is wipe the eye makeup remover off with a moistened cotton pad. There is virtually no oily residue left on the skin after wiping, and by the next morning, all traces of oil are gone, and your eyelashes and eyelids are ready for makeup.

EYE MAKEUP REMOVER BENEFITS:
- Dissolves eye makeup and waterproof mascara
- No stinging or burning
- Leaves virtually no oily residue after wiping
- Conditions eyelashes

SIZES:
This listing is for a 5ml sample size.
Also available as a 1/2oz (15ml) size (see other listings).

HOW TO USE THE EYE MAKEUP REMOVER:
Apply a small amount of eye makeup remover to each eyelid with a finger and gently work it into the eye lashes. Wait a minute for the makeup to dissolve before removing the eye makeup remover with moistened cotton pad.

NOTE: If eye irritation should occur, please discontinue using the product.

PERSONAL NOTE:
This is my favorite eye makeup remover. I like to use waterproof mascara because anything not waterproof ends up on my cheeks before the day is over. So, I wanted a natural eye makeup remover that could gently and effectively remove all traces of my mascara without damaging my eye lashes, and this formula works great. I rub it on, wait a few seconds and just wipe it off with moistened cotton. My experience is that it softens the skin and conditions the eye lashes nicely, without leaving excess oiliness on the skin, and that is exactly what I was trying to create, so I'm very happy with this formula!

Rated 1 (green) by Skin Deep's cosmeticsdatabase.com

DISCLAIMER:
Because Green Beauty Cosmetics is a natural cosmetics line that has not been tested on animals, I assume no liability for any kind of allergic reaction, eruption or any other damages that the products may potentially cause, including (but not limited to) loss of wages, revenues or business, or disappointed expectations of any kind. The customer must agree, before buying the products, that if they are not happy with them, the only solution shall be that they stop using the products. If, however, an allergic reaction or eruption should occur, a full refund for the cost of the products will be given as the only form of compensation. No other form of compensation will be given. So if you have super sensitive skin, please buy only a sample first and try it with caution.

NEW:
Subscribe to my new Green Beauty Blog!!! http://www.greenbeautycosmetics.com/blog

FEEDBACK:
* Perfect as usual! Thanks for the fast shipping!

* Fast shipping! Excellent product! Thank you!

* Fast shipping and perfect as usual! repeat-repeat-repeat-repeat customer.

* Awesome product thanks so much!

* Lovely, gentle mascara remover!! Fast shipping! Thanks!!

* Repeat buyer of this eye makeup remover. Love that it's made of natural ingredients and non-irritating.

* This (eye makeup remover) does the job that it's supposed to do. And conditions the lashes at the same time. A very nice product. And yea for glass packaging. I love getting stuff from this seller, from the amazing products right down to the professional packaging and wrapping. It's such a treat to open the package. And a great seller to work with!! Love this shop.

* Fabulous!! My eyes have never been so happy. Brilliant and pleasant to shop with you, I'll be back!

* This product is wonderful!! Thanks!

* This is the best eye makeup remover that I have used!!

* Excellent product (tinted moisturizer). Read my review of this product and the eye makeup remover here: http://soapdelinews.blogspot.com/2010/07/green-beauty-cosmetics.html Highly recommended.

* Wow! I must say I am amazed with your products. The Makeup Remover was so gentle and quick, and I love the small portable size. It didn't tug on my skin at all, and worked instantly. I was very impressed.

* This stuff is amazing! Works perfect removing waterproof mascara!

* A very helpful and easy to work with seller. I'm hooked on her eye makeup remover! Everything she makes is high quality.

* Lovely once again!

* Fast shipping, great seller, LOVE this product!!!!

* Excellent product. Removes mascara easily without causing any irritations. I will definitely buy it. Thanks Mati!

* Mati thinks of everything! I'm SO glad she makes this....prior to using this I did the rub over and over again technique to get mascara off...hardly good for the eye area.

* I've used this make-up remover a few times now and it does the job. The oils pull the make up off the eye lashes and then you just have to wipe all the black away with a cotton ball. I like how the skin under my eyes is soft from the oils after I remove my make-up.

* Super fast shipping, great product! Thanks!

* Fantastic product. I LOVE it. VERY fast delivery and very nice seller! Will be getting this product again. :-)

* GREAT product. REALLY nice seller. Fast delivery. Buying this product for the second time, after using it for about a month. I won't be using anything else, now that I've used this.

* Looooove the product! Came timely and in great shape! Will buy again!

* I just tried this. My eyes did not water and the product did not irritated my eyes at all. I love this so much. Thank you. Supper fast shipping

* Great product! Quick shipping, excellent seller thank you!

* Lovely, thanks.

* I've decided that a solid makeup remover is a bit odd, but this onne certainly does the job! very nice!

* The best eye makeup / mascara remover ever!!

* It works on the getting off the waterproof mascara and feels very moisturizing.

* Works great!

* This works better than any other product I've used without drying out the skin around my eyes. This is a must-have! I will be coming back for more.

* Works fast, doesn't irritate my eyes.

* i love it!

* The best mascara remover EVER!!! I will be back to buy more! Thank you so much!

* Amazing Fast Shipping! Love Product! Finally all mascara is off!! Thank you!

* Works like a charm! I was using olive or jojoba oil as makeup remover before, but this is sooo much more practical and less messy. Much better for travel, too!

* I love the waterproof mascara remover that I purchased. It's amazing. It removed all of my mascara better than anything I've ever used. (I used to use Cetaphil, but noticed that there would still be some of my stubborn mascara on my eyelashes and it would inevitably get on my hand towel or pillowcase.) I'll definitely place an order for a full size of this mascara remover in the future!

* Easily takes off mascara. Doesn't bother my eyes at all.
Learn more about the shop and process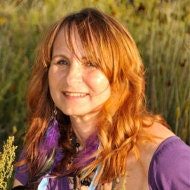 Mati H Fuller
Frequently asked questions about GreenBeautyCosmetics
Makeup Remover Sample, Waterproof Mascara Remover, Makeup Remover, Cosmetics Remover, Natural Makeup Remover, Natural Cosmetics
---
Overview
Handmade item
Materials:

sesame oil, avocado oil, olive oil, foodgrade castor oil, pure soybean oil, organic coconut oil, shea butter, beeswax, plant based emulsifing liquid, lavender, licorice root extract, tocopherol

Ships worldwide from

United States

Feedback: 1927 reviews
Favorited by: 164 people