Buy 3 or more sewing patterns and save 10% with the code: "save10"
Buy 5 or more sewing patterns and save 15% with the code: "save15"
Buy 10 or more sewing patterns and save 40% with the code: "save40"
Just enter the coupon code at checkout to get the deal.
See all my sewing patterns here:
http://www.livingdiystyle.etsy.com
---Can I make and sell these on Etsy or elsewhere?-- Yes!!
---Quick sewing pattern
---DOWNLOAD INSTANTLY after payment is complete.
---Sizes: 0-3, 3-6, 6-9, 9-12, & 12-18 months
Want to make shoes for you too? WATCH MY VIDEO here to learn how: https://www.youtube.com/watch?v=V3D6m0zTDag
ABOUT REVERSIBLE MARY JANES:
You will just love making these sweet little Reversible Mary Jane's. The possibilities are endless!! They could be the perfect baby shower gift, even for your own baby or a unique addition to your etsy shop.
This pattern comes with three different strap options- ribbon tie, elastic strap, and cloth strap. The cloth strap has a very functional, yet stylish double-sided velcro closure.
Reversible Mary Jane's come with a full tutorial with over 50 pictures. Each picture is clearly explained step by step. The tutorial even explains how to quickly and efficiently cut out pattern pieces.
Happy Sewing!!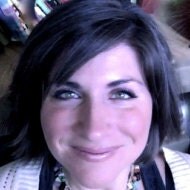 Cheri
Baby and Toddler Reversible Mary Jane's Baby Shoes- PDF PATTERN with 3 strap options/ 5 different sizes
---