Drinking wine and celebrating! And... there's always something to be happy about. Right? If you sometimes have a hard time finding fun, and need some help, and you need a silly cat face to show you.... You're in LUCK!

Or you just want your guests to look like a CAT as they sip on their wine @ your next party - I have the glass for YOU! :)

This glass measures approx 9" tall. And will transform the wine drinker INTO a CAT right before your eyes! Everyone always laughs @ me when I show them these glasses.

Each glass will look like this one, but will not be exact. Every glass is a unique work of art. Please allow up to 5 days *art time* before shipping - Thanks!

This is one of my original designs with a copyright as part of my Face Changing collection. All of my glass illustrations are done in high quality non-toxic enamel that has been heat set, and if you hand wash, you should get years of enjoyment!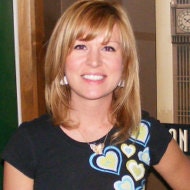 Jennie Nelson
Face changing wine glass CAT FACE by Jennie Nelson
---