SEO help doesn't need to be complicated. To improve your visibility among shoppers all over the Internet, just follow the SEO optimization guidelines in my SEO Success Guide Book. I guarantee more views, more targeted traffic, and quicker engagement with buyers already looking for items like yours.
Six simple steps to SEO success. How much easier can it get?
*** This SEO Guidebook works for the New Design ***
The reason it works is that my advice is based on long years of experience with top search engines like Google, Yahoo, and Bing, and major selling platforms like Etsy and Amazon. Unlike typical SEO advisors today, many of whom are relatively new to search engine optimization, I offer expert guidance based on real knowledge about how evolving SEO technologies actually function.
This is a shop-wide SEO guidebook. All you need to know, conveniently arranged, in one place, affordably priced. It covers everything from your shop title and announcement to your about pages, listing titles, tags and descriptions. Extras include tips about backlinks, plus a list of additional SEO resources.
This Etsy Shop SEO Success Guide is a powerful, intelligent alternative to Etsy forum results, or time-consuming, unreliable searches on the Internet. Clients consistently report fast, significant improvement in views, engagement and sales.
To learn more about my SEO web design and consulting background, please visit my About Page:
https://www.etsy.com/shop/SEOWebDesign/about
Not ready to tackle SEO on your own? Not sure where to start? Consider a full, custom SEO Review and Critique: http://www.wingsdove.com/etsy-shop-seo.htm
Want to learn the secrets of Etsy SEO and work on your own listings in the process? Consider my SEO Masterclass, http://seosalon.net/
Learn more about the shop and process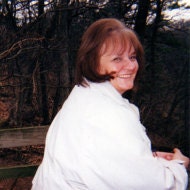 Mary
SEO Help - SEO Optimization Guide for Etsy Relevancy & Google Search - Etsy Shop SEO Success Book - Instant Download
---