This design got it's name from a contest held on the forum here at Etsy. All 6 of the winners mentioned fans. I really liked the idea of Japanese fans, so instead of using the English name, I decided to use the Japanese word for folding fan, "Sensu" (one of the words I found anyway... hopefully it's correct).



Skill Level:
Advanced

Materials
* 32" of 20 gauge wire (dead soft or half hard)
* Approximately 4 yards of 26 or 28 gauge dead soft wire
* 30-40 1-2mm beads (optional)

Tools
* Wire Cutters
* Round Nose Pliers
* Flat Nose Pliers
* Needle File or Wire Rounder

File will be available as an instant download after payment has cleared.

©Donna Spadafore, Gailavira Jewelry.

This tutorial is intended for use by one person only. Please do not share this tutorial with anyone else. Distribution of this tutorial is not allowed without express written consent from the author. If you wish to use the design in this lesson, or a derivative of the design in this lesson, to teach a class you must first contact the author for permission.

If you are an individual, independent jewelry artist you may use this lesson to make jewelry for sale. You may not use this lesson to mass produce items for a commercial operation. You may not have other people make pieces for you based on this design for you to sell.

Derivatives of this tutorial (instructions for a design that is derived from the design in this tutorial) are not allowed without written consent from the author.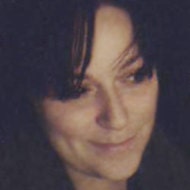 Donna
SALE - Sensu - Adjustable Ring Wirework Tutorial
---
Listed on Feb 17, 2017
3260 views