Cinnamon Clove - is one of our bestselling cleansing grains! New, improved formula!
Created for those who have rough, dull and luck-luster skin. Cinnamon and Clove, being high in antibacterial and antiviral constituents, protects skin from bacterial invasion, a precursor of acne and pimples; also stimulates circulation, which insures oxygen supply and thus skin color improvement. Organic Oatmeal, Cornmeal, Australian Olive Green Clay, Raw Almonds, and Baking Soda (we use only aluminum-free soda) absorb and remove dirt and impurities, gently exfoliate dead skin cells and make it soft and renewed. All these packed in beautiful corked cobalt blue 40% recycled glass jar.
Note: due to natural composition of cinnamon and clove, you may experience little playful tingling on skin surface - that means your blood circulation is improving..
The jar contains about 1.5oz / 43g of cleanser. Comes nicely gift packaged with biodegradable cellophane and has wooden stick with our logo for easier application. Look last picture to see the wrappings and estimation of the jar size.
Also, available in double size, for less, that comes in a clear jar. Just grab this listing and mention in the checkout that you want Cinnamon Clove
http://www.etsy.com/listing/84083597/organic-cleansing-grains-gentle-polish
*-_*-_*-_*-_*-_*-_*-_*- Reviews from customers: *-_*-_*-_*-_*-_*-_*-_*
"This product makes my skin feel super soft after using. It leaves a light lingering scent, but nothing so powerful that someone sensitive couldn't use this product."
"this stuff is amazing! i started out with a sample and i just had to get a jar. not only does it work better than anything else ive ever tried for acne, but it smells like a spice rack! so awesome! my skin loves me for using this instead of chemically store bought products. thanks so much! Erin."
"Cinnamon/Clove facial grains: smell heavenly, one of my favorites in your extensive facial care line. Christi."
"LOVE this as a facial wash... my skin thanks me after every use :) Jessica."
"Smells like a cinnamon scone- what a great way to wake up in the morning! Jenifer."
"This is my second time purchasing the cinnamon clove facial grains and it is just as exhilarating as i remember. what a nice treat for my face to wake up to. and it is a perfect scent for the autumn season. Vivian."
"love this one! I love how it tingles improving my circulation. My skin glows and looks so healthy it is really improving the health of my skin. I have never had a cleanser where I don't need moisturizer it's awesome! Thank you herbolution so much and for what you do for our planet!:) Love the blue jar btw it will be used without a doubt! Danielle."
"I absolutely swear by this stuff! Im on my second jar and I love it still! The tingling sensation and the smell of this is so nice, I love that I feel it cleaning and get this wonderful smell too! My face is so much clearer since I stopped using soap based cleansers, thank you so much for this wonderful cleanser! I will be back again for another jar when this one runs out!! Alexandria."
"All right..my very favorite of all the scrubs. Wonderful smell and your skin will feel incredible combined with the golden serum. Can't say enough about this awesome shop and the two people that create these incredible products! Julie."
"I may be in love with this facial cleanser. I used it for the first time last night and my skin literally GLOWED when I was done. It felt so smooth and fresh. I'll certainly be buying again. Rebecca."
_____________________________________________________
How to use:
Generously wet your hands and face with water or herbal tea. Sprinkle a small amount of cleanser onto your palms, activate with water and gently rub over your face avoiding eye area. Rinse with water. Follow with your favorite moisturizer.
_____________________________________________________
Pay attention:
- Please read list of ingredients before you buy in order to see whether you are allergic to some contents of this product
- We do not use plastic, that's why most of our containers are made of glass. BE CAREFUL when handling glass bottles, they are fragile, and be extremely careful IN BATH and SHOWER where conditions are slippery and wet.
- Keep contents dry, to prevent clumping
----------------------------------------------------
The sample of Organic Cinnamon Clove Facial Cleansing Grains is also available for purchase:
http://www.etsy.com/listing/62736537
-----------------------------------------------------
_____________________________
All types of Organic Cleansing Grains we offer:
Calendula Chamomile (all skin types including problem and sensitive)
http://www.etsy.com/listing/56578453
Lavender (normal, oily and acne prone)
http://www.etsy.com/listing/60158569
Cinnamon Clove (all skin types including acne problem except sensitive)
http://www.etsy.com/listing/62805019
Peppermint Sage (oily, normal skin)
http://www.etsy.com/listing/58759064
Rose Hibiscus (all skin types, the most beneficial for mature)
http://www.etsy.com/listing/67368820
Patchouli (all types)
http://www.etsy.com/listing/67014337
Rosemary (oily, acne prone to normal)
http://www.etsy.com/listing/95496325
Lemongrass Lemon Verbena (all skin types, including problem)
http://www.etsy.com/listing/95496990
Spicy Pumpkin (all skin types)
https://www.etsy.com/listing/112843360
Spearmint Lemon (normal/problem skin)
https://www.etsy.com/listing/154189552
Ayurvedic Ubtan (normal to problem skin)
https://www.etsy.com/listing/206755088
_______________________________________________________
______________________________________________________
~~~~~~~~~~~~~~~~~~~~SHIPPING~~~~~~~~~~~~~~~~~
We ship within 1-7 business days. Some items are ready to ship and other need to be made to order, so we kindly ask you to understand this and allow extra time if this the case with your order. This is a husband and wife business and there are only 2 of us working at Herbolution and we always try to do be as fast as we can in processing orders. If you want to know when your order can be shipped - contact us and we will give you the estimate. So, please, take this into consideration BEFORE placing an order.
We ALWAYS refund the shipping overcharge after the package is shipped. It happens very often if you grab more than 1 item. So, if you worry about enormously high shipping - there is a big chance that there IS the overcharge which will be refunded later on. Note, that we charge the small handling fee for packing materials as well (like peanuts, tissues, boxes).
If you have any questions, contact us before placing an order.
Happy shopping!
~Sasha & Veronika.
_______
Facebook : www.facebook.com/Herbolution
Twitter: www.twitter.com/Herbolution
Etsy shop:
www.etsy.com/shop/herbolution
_____________________________________________
Remember:
buying 100% Natural - you support your health;
buying Organic - you support our soil;
buying Eco-friendly - you support our environment;
buying from Herbolution - you support all of the above at once.
Buy consciously. Live happy.
____________________________________________________________
(c)Copyright 2009-2015. All rights for pictures, graphics and description on
www.etsy.com/shop/herbolution
and www.herbolution.com are reserved.
Learn more about the shop and process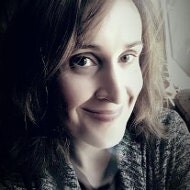 Veronika
Organic Facial Cleanser - Vegan Facial Grains - Cinnamon Clove - natural cleansing scrub polish for acne eco-friendly glass jar
Overview
Handmade item
Materials:

certified organic grounded oats, certified organic cinnamon, certified organic clove, clay, sodium bicarbonate, organic essential oils of cinnamon and clove, cinnamon leaf essential oil, raw almonds, organic cornmeal

Ships worldwide from

United States

Feedback: 9219 reviews
Favorited by: 221 people
Listed on May 2, 2016
3920 views