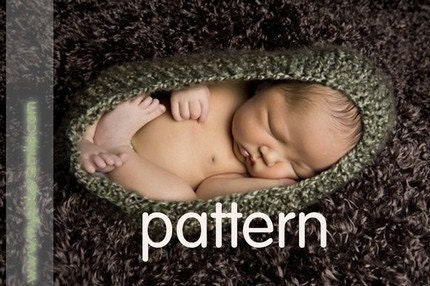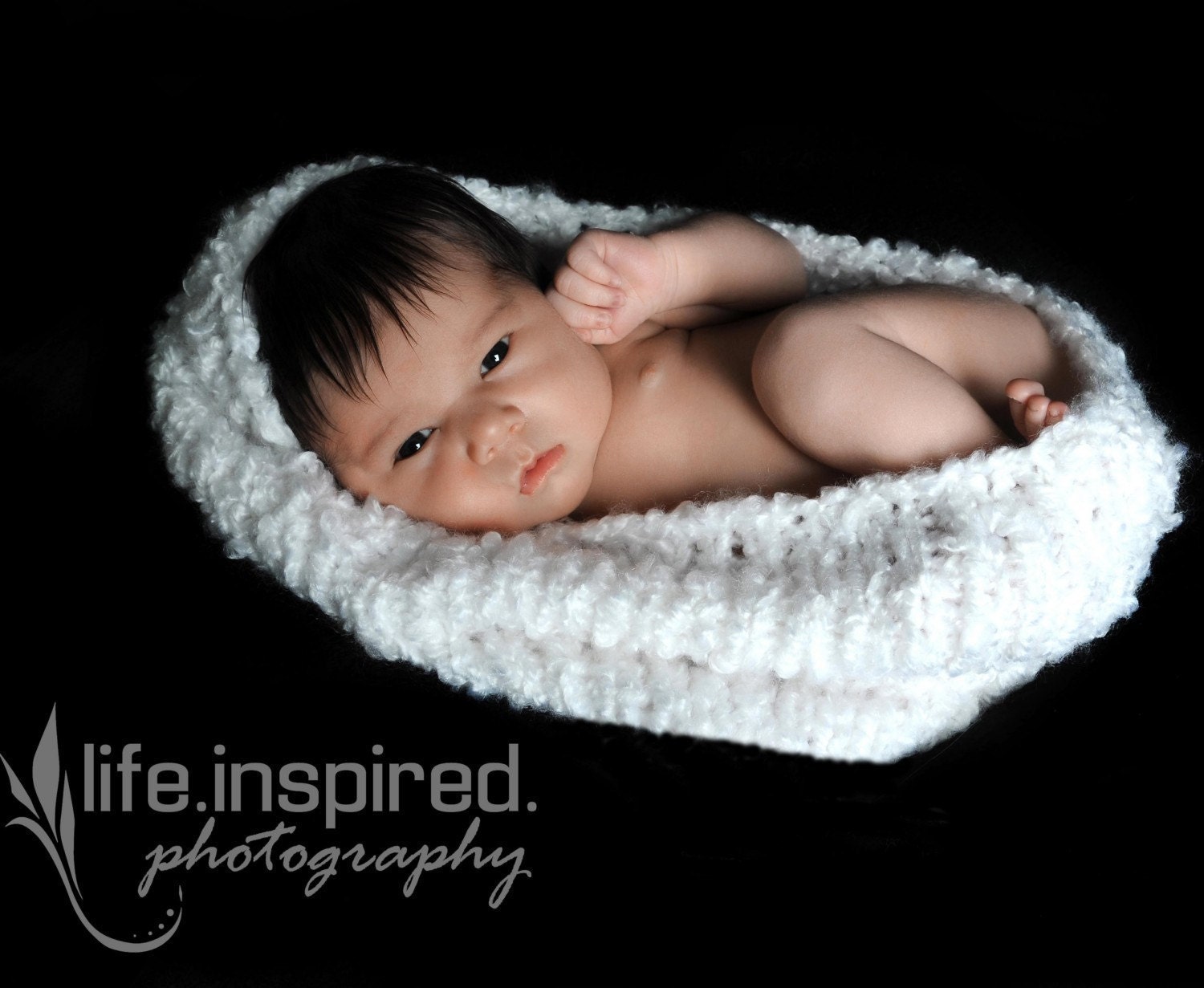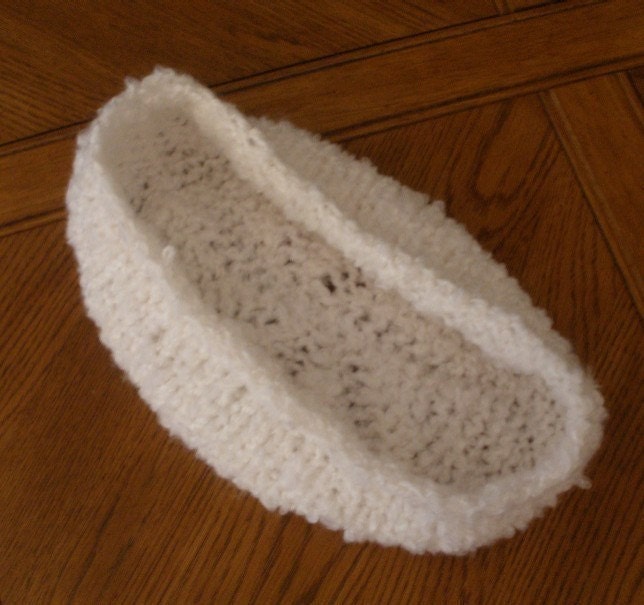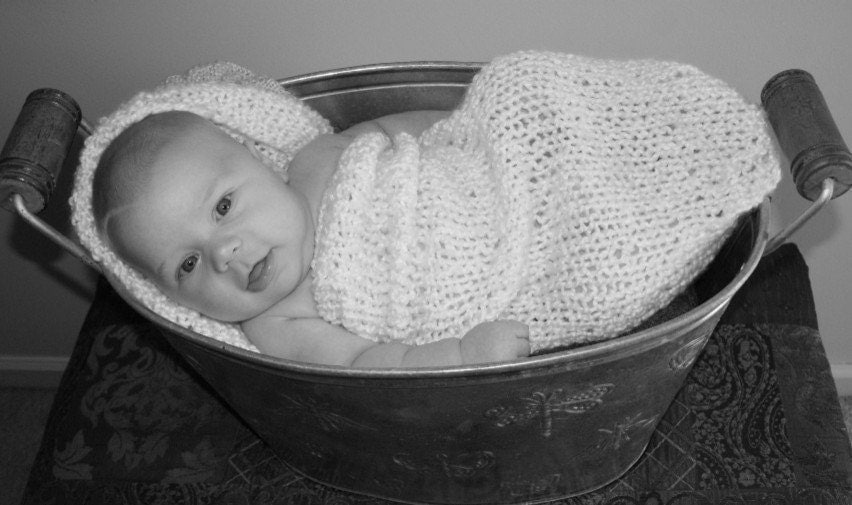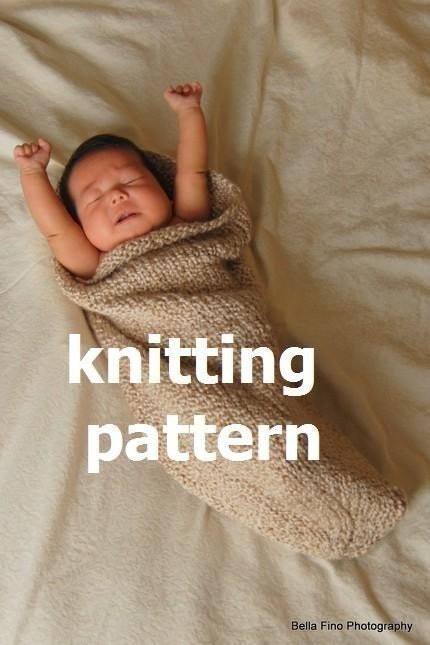 Baby Cocoon & Bowl -- Two Easy Knitting Patterns in One!! #101
PLEASE NOTE: This is a set of instructions, not the physical object.
Once you have paid, you will receive an email with instructions for downloading your pattern pdf, along with 3 other files:
1) yarn and needle terminology and equivalents
2) how to make your own double-pointed needles
3) newborn photography and digital editing tips
If you want to buy an olive or white "pod", I may have one in my other shop:
www.etsy.com/shop/OhBabyPhotoProps
.
Make the "bowl" pod and the sock-like long "cocoon" -- both basic to newborn photography these days.
The long cocoon is also GREAT for swaddling newborns. So cozy for nursing! You can see that there is lots of room for a larger baby, as well.
I used the inexpensive Red Heart Baby Clouds Acrylic Yarn for the white fuzzy bowl, and Lion Brand Homespun for the off white and tan cocoons, but you can use any chunky or bulky yarn you like, and it knits up very quickly.
The main photo shows a pod which is knit by Paula of MySistersSmile.com, who writes:
....I taught myself to knit on a Sunday and by Tuesday of that week, had a baby "pod" made!! It was so easy and I'm coming back for the stork pouch. Thank you for making such easy and fun patterns!....
You will need a circular knitting needle to complete either of these items. Double-pointed needles for finishing are also recommended, and I provide a link that gives instructions for making them yourself from a dowel rod that costs pennies. Both the cocoon and the pod are knit in the round, so you will be using the knit stitch all the way, and there is no seam to sew -- VERY EASY!
I also include instructions for making this in various sizes, and with an optional fold-back collar on the cocoon.
I have written this pattern with the novice in mind: Very thorough instructions and no cryptic abbreviations, and I am available for any advice you need via email.
Permission is written on the pattern for you to make as many of these trendy, practical garments as you like: for your own use, to give, OR TO SELL!!!
*~*~*~*~*~*~*~*~*~*~*~*~*~*~*~*
Please browse my shop for other photo prop ideas:
www.etsy.com/shop/4aSong
Over 20,000 sales with 5-star reviews.
*~*~*~*~*~*~*~*~*~*~*~*~*~*~*~*
Like me on Facebook to hear about special offers:
www.facebook.com/Knitting4aSong
*~*~*~*~*~*~*~*~*~*~*~*~*~*~*~*
Looking for crochet patterns? Please browse my shop, and be sure to check out my daughter Elizabeth's shop at
www.etsy.com/shop/lilredhead.
*~*~*~*~*~*~*~*~*~*~*~*~*~*~*~*
Baby Cocoon & Bowl -- Two Easy Knitting Patterns in One, PDF 101, INSTANT DOWNLOAD -- Permission to sell knits -- Over 35,000 patterns sold
---