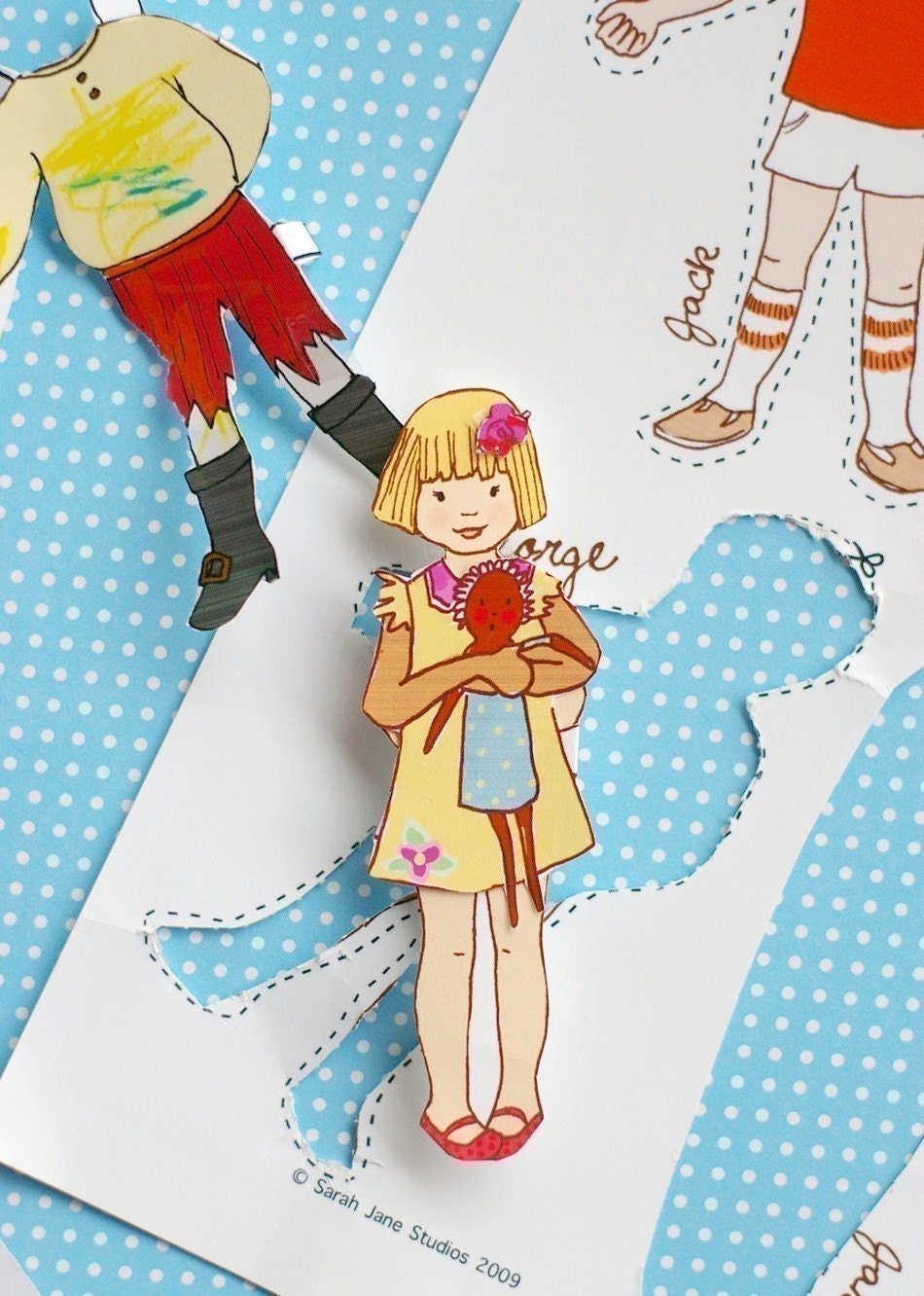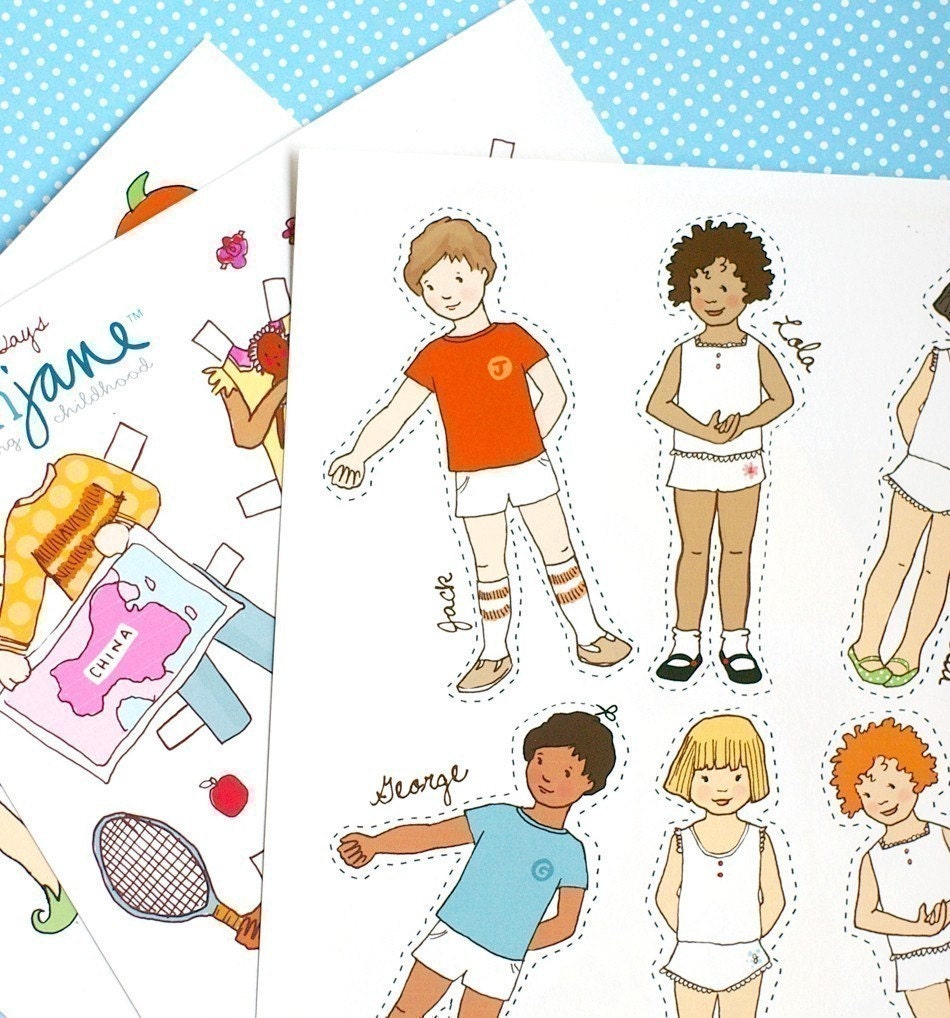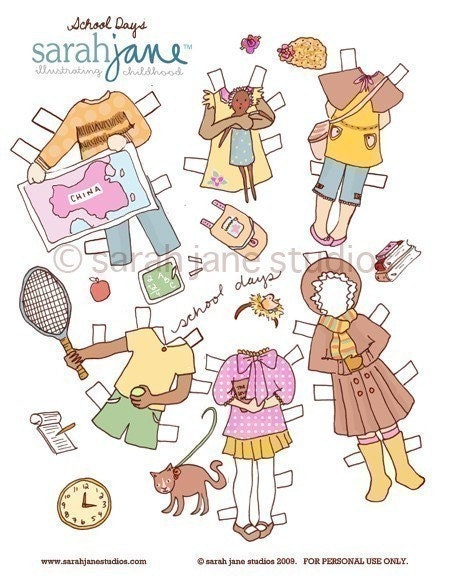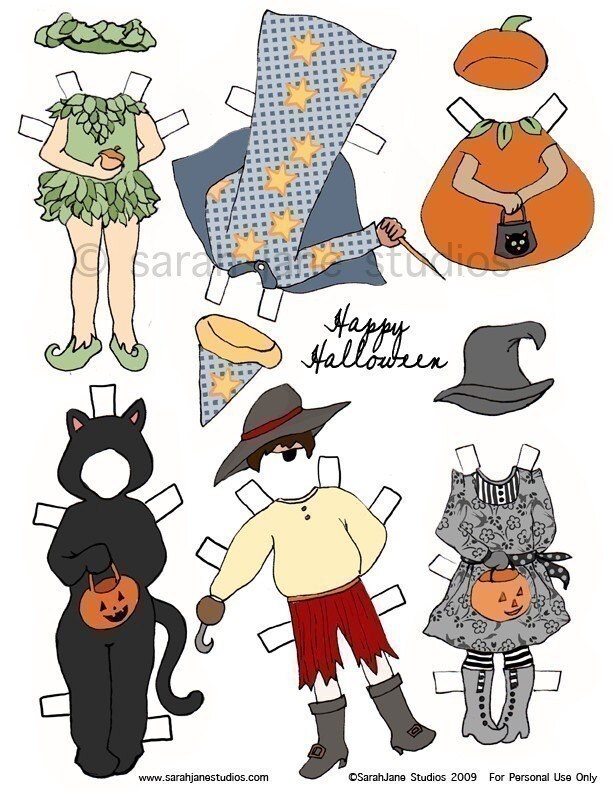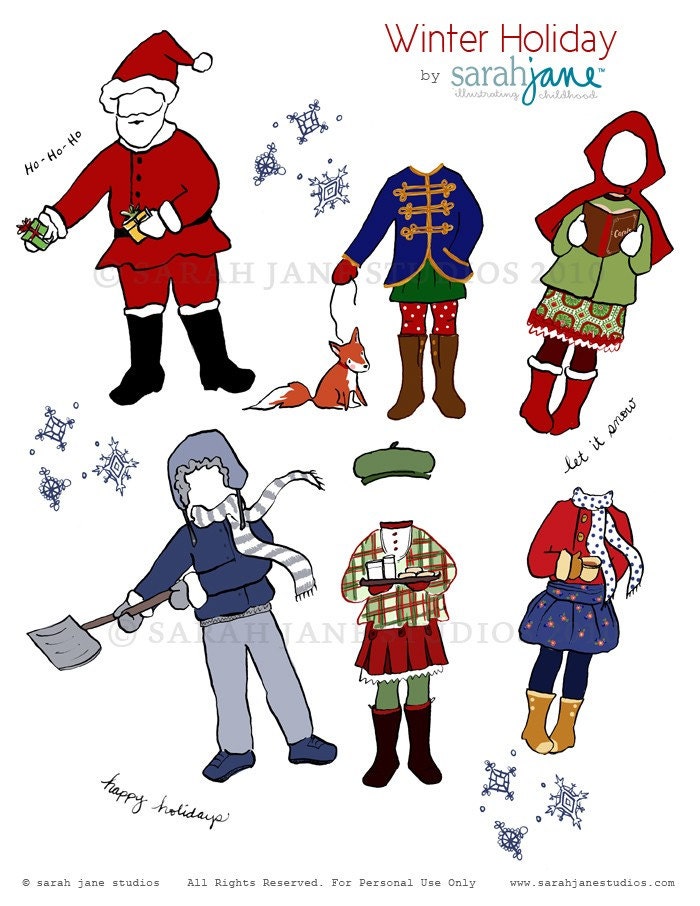 Here are 6 classic, vintage inspired paper children just waiting to be played with. They are each named, and have so much fun together!

LISTING IS FOR 1 SET OF SWEET PAPER CHILDREN and ALL 4 SETS OF CLOTHING:
"Dress Up (Halloween),"
"School Days,"
"Winter Clothes,"
"Summer Picnic" and
"My Trip to Paris!"

These paper dolls are PDF downloads for you to print on your own.
When you purchase this item, you will receive an EMAIL within 24 hours.
OR you can purchase it at www.sarahjanestudios.com and get the email instantly!

FOR PERSONAL USE ONLY. NOT TO BE RESOLD OR DUPLICATED. THANK YOU.
© Sarah Jane Studios 2009

Have fun paper playing!
Paper Doll Set - PDF Printable - ALL SETS
---