When Bumblebore accidentally casts a spell of noxious vapours, or when Vol-au-Vent tries to overwhelm Harold with the fog of confusion, a simple counter-spell is enough to save the day. But for those of us less versed in the magical arts, we need a simpler means to cover our indiscretions. These Harold Potty Lites will do the job with almost-magical efficiency, and in splendid style.
An homage to the runaway bestselling series, these Harold Potty Lites are perfect for every room in the house—or as a gift for your favourite would-be spellbinder.
Each matchbox refers to a different book in the HP series. The back cover features a brief plot summary, sure to lift your spirits at times of need. Even your most fetid productions will be miraculously transformed into fragrant literary offerings.
✦✧✦✧✦✧✦✧✦✧✦✧✦✧✦✧✦✧✦✧✦✧✦✧✦✧✦✧✦✧✦✧✦✧✦✧✦✧✦✧✦✧
Comes in a colourful set of 3 and wrapped in a cello bag. Size: 58x37mm
✦✧✦✧✦✧✦✧✦✧✦✧✦✧✦✧✦✧✦✧✦✧✦✧✦✧✦✧✦✧✦✧✦✧✦✧✦✧✦✧✦✧
Click to keep shopping at dippylulu:
http://www.etsy.com/shop/dippylulu
✦✧✦✧✦✧✦✧✦✧✦✧✦✧✦✧✦✧✦✧✦✧✦✧✦✧✦✧✦✧✦✧✦✧✦✧✦✧✦✧✦✧
Check out dippylulu sister shop:
http://www.etsy.com/shop/lippydudu
✦✧✦✧✦✧✦✧✦✧✦✧✦✧✦✧✦✧✦✧✦✧✦✧✦✧✦✧✦✧✦✧✦✧✦✧✦✧✦✧✦✧
Super Savers:
http://www.etsy.com/shop/dippylulu?section_id=10718992
✦✧✦✧✦✧✦✧✦✧✦✧✦✧✦✧✦✧✦✧✦✧✦✧✦✧✦✧✦✧✦✧✦✧✦✧✦✧✦✧✦✧
Etsy has a new policy and I'm not permitted to sell you loose matchsticks. According to Etsy Marketplace Integrity team I can only sell matches with the sticks secured in the box. Please be aware this does not affect the quality or functionality of the product.
Learn more about the shop and process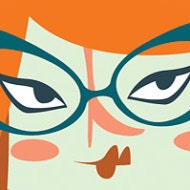 LuLu
Stocking stuffer gag gift parody matchboxes -- Harold Potty Lites. Literary lovers secret santa.
---