Eco luxe natural botanical solid sampler, intoxicating golden elixirs with the vitality of nature. Make sure to choose your favorite potion from the list below. Keep in mind THESE ARE TINY SAMPLES, see photos and weights & measures below.
Nurture yourself with a vital dose of nature! Feel uplifted and connected immediately upon the first inhale of these little botanical wonders.
˜˜º˜˜˜˜˜˜˜˜˜˜˜˜˜˜˜˜˜˜˜˜˜º˜˜˜˜˜˜˜˜˜˜˜˜˜˜˜˜˜˜˜˜˜º˜˜˜˜˜˜˜˜˜˜˜˜˜˜˜˜˜˜˜˜˜º˜˜
DETAILS including MEASUREMENTS + MATERIALS
~ In the same tradition of the gourmet artisan culinary arts, I make these completely natural perfumes by hand using the highest quality natural raw materials.
~ This listing is for three (3) SMALL sample sizes with at least 0.5 grams in the tiny neutral colored pot. This sample is made to test on the skin, experience the natural aroma and then make an informed decision as to which larger size to purchase.
~ Each little solid perfume is poured by hand into a little pot with my iconic honeybee wax seal. The size of this sample is contained in a little pot measuring 1 inch wide x 3/4 inch high. There is at least 0.5 grams of cream perfume in the container, sometimes more. Refer to the other photos which indicate how much is in the pot.
~ This sample provides ample amounts for testing and altar-ing your consciousness. An altar to your essential nature.
~ The set arrives with a card for each fragrance in a glassine envelope which is then placed in a re-usable velveteen pouch.
~ Both top and bottom of these little tubs are polypropylene which does not contain BPA they are # 5 on the recycling chart.
~ A perfect gift for your best girlfriend, a bridesmaid, an aunt, wife, grandmother, mother, co-worker, lover or yourself!
~ Find more sample packs here:
http://www.etsy.com/shop/IlluminatedPerfume?section_id=5770674
~ Contact me if you have any questions, I am here to serve you:
http://www.etsy.com/convo_new.php?to_username=illuminatedperfume
˜˜º˜˜˜˜˜˜˜˜˜˜˜˜˜˜˜˜˜˜˜˜˜º˜˜˜˜˜˜˜˜˜˜˜˜˜˜˜˜˜˜˜˜˜º˜˜˜˜˜˜˜˜˜˜˜˜˜˜˜˜˜˜˜˜˜º˜˜
CHOOSE
Choose which three (3) samples your heart desires (MUST be three different fragrances) include your selection in the "note to seller" when checking out.
AUMBRE: Warm botanical amber with sweet + spice notes.
AURORA: An amber, floral spice, reminiscent of carnation.
CHAPARRAL®: Herbaceous California woodland + a bit of wild fire.
CHIAROSCURO: Jasmine, spice, vanilla and patchouli.
CIMBALOM: Incense, patchouli and sensuous jasmine.
Figure 1: NOIR: Feral, animalic, earthy and dark, an ode to patchouli.
FLEURISH: Fresh jasmine bouquet.
GREEN WITCH: Chypre, notes of seaweed, wood, jasmine + rose.
HEDERA HELIX: Inspired by Ivy. Forest green on a bed of moss.
IMPROMPTU: Warm leatherette. Lemongrass, spice, balsam + herb.
La Dame Blanche: Voluptuous green floral with wood+citrus.
LYRA: Jasmine and ylang ylang in an amber base, very feminine.
MELLIFERA: Sun drenched meadows buzzing with honey bees.
PAGE 47: An earthy, nectarous jasmine with vanilla and driftwood.
SIERRA: The vertical Eden of the Redwood forest.
VERA: Lavender, sage, orange blossom + salty sun-kissed skin.
OUT of STOCK, returning soon:
Figure 10: BLANC: The vanilla orchid bean weaved with driftwood.
Figure 5: BOIS: Wood heated by peat moss fires.
GRACING the DAWN: Subtle & ethereal classic chypre, soft floral.
"Q": A warm, sweet amber-wood with incense and a hint of smoke.
ROSA: Earthy wild rose, this includes authentic precious agarwood.
TERRESTRE: Melody to earth, amber, patchouli + a bit of cacao.
TO BEE: An ode to the honey bee. Warm spice, beeswax + amber.
VESPERTINA: Romantic floral, incense, wood, spice + citrus
If you are having a difficult time deciding here is a page from my site that might be able to make the decision process easier: http://illuminatedperfume.com/pages/how-to-choose-a-scent
If a selection is not made by leaving a message the order will be delayed or cancelled and refunded:
˜˜º˜˜˜˜˜˜˜˜˜˜˜˜˜˜˜˜˜˜˜˜˜º˜˜˜˜˜˜˜˜˜˜˜˜˜˜˜˜˜˜˜˜˜º˜˜˜˜˜˜˜˜˜˜˜˜˜˜˜˜˜˜˜˜˜º˜˜
BOTANICAL PERFUME
~ All these perfumes are hand made by me with essential oils, co2 extracts, absolutes and my very own plant infusions.
~ No synthetic, phthalate or paraben materials, completely cruelty free with no animal testing by me or my suppliers and no isolates.
˜˜º˜˜˜˜˜˜˜˜˜˜˜˜˜˜˜˜˜˜˜˜˜º˜˜˜˜˜˜˜˜˜˜˜˜˜˜˜˜˜˜˜˜˜º˜˜˜˜˜˜˜˜˜˜˜˜˜˜˜˜˜˜˜˜˜º˜˜
FROM OUR CUSTOMERS:
"Oh my gosh! I ordered these samples for the first time from this shop and I am in love! I do have a problem though - I can't decide which of these scents I love the most. All three are very different, but have such wonderful notes. It's almost like reading a really good book when you try these scents: each scent tells its own story - you can smell the honey in ToBee, smell the vanilla in Blanc, smell the sea in Green Witch, along with other wonderful subtle notes that make each one of these scents so incredible! I am torn between three little loves with these three little samples!"
"I cannot praise this shop and its owner (Roxana) enough. Great communication and information provided regarding the products, which was very helpful as a first time buyer. When I opened the box I was taken away by a beautiful combination of fragrances. The perfume samples were beautifully presented and each scent was more delicious than the next. I would also like to thank you for giving me the additional sample. It is as beautiful as you described. Thank you so much."
"Beautiful packaging and product exceeded expectations!"
"Thanks Roxana. The perfumes are beautiful, sensual and exhilarating and I am enjoying trying one at a time. Thank for your careful creations, Kate"
"Exactly as described, prompt delivery, and the cutest little pots! The whole package is a sensory experience (velum, velvet, wax seals, and gorgeous scents!) Thank you!"
"At first I thought $29 for tiny perfume samples were a tad much, but then I smelled the perfumes I received and COMPLETELY changed my mind! I'm in love with Gracing the dawn and Page 47, I've never smelled such euphoric scents. (I was curious what a 'chypre' perfume would be like so I also asked for a sample of Hedera Helix which is really not my type-it's pleasant but TOO mossy smelling for me). Synthetic perfumes could never compare to the artistry that is Roxana illuminated perfume. I'm very allergic to fake fragrances that are full of chemicals-I wish they'd be banned in public places because if I'm exposed (more like assaulted) by phony perfume it chokes me and I have trouble breathing.
Roxana's perfume on the other hand, I can't get enough of, samples are running low so it's soon time to order a larger size. :)"
"I just love exploring all the different samples and trying a different one every day. Each one has it's own unique smell that I love and it's hard to pick just one that I like the best. I love that there is so much care put into each and every one of these products and can't wait to purchase more."
˜˜º˜˜˜˜˜˜˜˜˜˜˜˜˜˜˜˜˜˜˜˜˜º˜˜˜˜˜˜˜˜˜˜˜˜˜˜˜˜˜˜˜˜˜º˜˜˜˜˜˜˜˜˜˜˜˜˜˜˜˜˜˜˜˜˜º˜˜
FIND ROXANA
> illuminatedperfume.com
>> updates http://bit.ly/1nFEMEG
>>> follow me on instagram.com/illuminatedperfume/
Watch the video about my work:
https://www.etsy.com/shop/IlluminatedPerfume#about
˜˜º˜˜˜˜˜˜˜˜˜˜˜˜˜˜˜˜˜˜˜˜˜º˜˜˜˜˜˜˜˜˜˜˜˜˜˜˜˜˜˜˜˜˜º˜˜˜˜˜˜˜˜˜˜˜˜˜˜˜˜˜˜˜˜˜º˜˜
Enjoy, bee happy, anoint yourself often and share the botanical way of perfumery!
˜˜º˜˜˜˜˜˜˜˜˜˜˜˜˜˜˜˜˜˜˜˜˜º˜˜˜˜˜˜˜˜˜˜˜˜˜˜˜˜˜˜˜˜˜º˜˜˜˜˜˜˜˜˜˜˜˜˜˜˜˜˜˜˜˜˜º˜˜
Learn more about the shop and process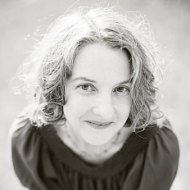 Roxana Villa
Frequently asked questions about IlluminatedPerfume
Solid Natural Perfume Sample Set - Nature fragrance, eco luxe for the naturalist, ideal for those sensitive to synthetics. Little Luxuries
---
Overview
Handmade item
Materials:

essential oils, absolutes, jasmine, amber, wood, incense, citrus, rose, lavender, organic jojoba oil, local beeswax, plant infusions, C02 extracts

Ships worldwide from

United States

Feedback: 3913 reviews
Favorited by: 3607 people