You will receive (1) .35 fl oz Perfume oil in a glass roller ball Bottle in the Scent of your choice.

These perfume oils are very moisturizing and highly scented! All you need to do is apply a little at your pulse points, and your own body heat will warm up the oils, and you will be able to enjoy your fragrance all day! :)

You choose your fragrance:

Fragrances available:

DESIGNER WOMENS:

AMBER PATCHOULI - Amber Patchouli L'Occitane Type - Exotic notes of amber, cinnamon, vanilla, myrrh, neroli and patchouli

COCO - Coco Mademoiselle Chanel Type - Top notes of Orange blossom, Mandarin and Bergamot: Middles notes of Mimosa, Jasmine, Rose and Ylang Ylang: Base notes of Patchouli, Vanilla and Vetiver

ENVIOUS - Envy me by Gucci Type- a blend of peony, jasmine, pink peppercorn and soft top notes of pomegranate and pineapple.

FETCH - Abercrombie and Fitch Womens Type - This is a wonderful blend of floral and earthy notes. Top notes of Jasmine, Lily, Rose accented with base notes of Musk and Sandalwood.

GODDESS - Golden Goddess baby Phat Type

GRACIE - Baby Grace Type - Clean, sweet, and innocent

GRACE - Amazing Grace - (Philosophy type) Fragrance - Truly amazing! The number one selling fragrance for Philosophy. A sparklingly fresh floral-white musk blend that is an exceptional delicate scent loved by women everywhere

Happy (Women's type) - Smells just like the popular women's designer fragrance.

Honeysuckle and White Patchouli TYPE - A beautiful, soothing blend of fragrant Chinese honeysuckle and relaxing patchouli.

JUICY type - JUICY Lovers of fresh, modern fruity florals will love our re-creation of this top-selling designer fragrance. Top notes of watermelon, mandarin, and passion fruit lead to a flowery green middle of marigold, crushed leaves, water hyacinth, and tuberose absolute, atop a sweet bed of crème brulee, vanilla, precious woods, and patchouli


Love Spell - Juicy citrus notes atop a fruity floral heart make this Victoria's Secret duplication


No. 5 - Chanel No 5 Type – The most classic of feminine fragrances – pure floral bouquet delight! Unmistakable anywhere in the world

Paris - Paris Hilton Heiress Type - This feminine scent posesses a blend of: Frozen Apple, Peach Nectar, Freesia, Mimosa, Jasmine, Sandalwood, Ylang Ylang, and Oakmoss

PINK - Victoria's Secret Pink type - Bubbly, lively fragrance of peony, freesia, lily of the valley and other florals with a touch of Juniper berry for crispness.

Pink Sugar Type - A playful blend of vanilla and caramel, very fresh and light. Enjoy the experience with notes of bergamot, orange, raspberry, fig leaves, lily of the valley, licorice, strawberry, red fruit cotton candy, musk and wood


ROMANCE - AMBER ROMANCE TYPE - A beautiful duplication of the Victoria's Secret fragrance, this soft and musky scent has warm and alluring notes of amber, black cherry, crème anglaise, vanilla and sandalwood

She's Sexy - Very Sexy for Her type- Notes of blackberry freesia and lily with a touch of suede, daring and distinctive, an unforgettable fragrance.

SIRENA - Acqua Di Gioia- Armani Woman Type- A joyous aquatic scent very crisp and clean. Top notes of mint, brown sugar with a hint of lemon. Middle notes jasmine, peony and pink peppercorn. Bottom notes of cedarwood and herbaceous accords of labdanum.


TWILIGHT - BBW Twilight woods type - A hypnotic blend developed to instantly evoke the mystery and beauty of enchanted woods. The notes feature berry, mandarin, coconut, apricot, mimosa, frangipanni, honeysuckle, vanilla and musk.

VIVA - Juicy Couture – Viva La Juicy Type

Victoria's Secret Pink Fresh and Clean - A refreshing, crisp scent with notes of Lemon, Bergamot, Apple, Jasmine, Cedar, Musk and Amber.

WILD POPPY - Poppy Coach Type - Exotic, lush florals with woodsy elements and musk. Adventurous and sensual.

WONDERLAND - a Dupe for the Popular BBW "Secret Wonderland". This fragrance has notes of Luscious Strawberry, Wild Goji Berries, Ripe Raspberry, Gardenia Petals, Frosted Jasmine, Peach Nectar, White Amber, Coconut Musk, Creamy Vanilla


----------------------------------------------------------------------------------------------------------------------------

DESIGNER MENS

Blue Sugar Type - A Wonderful harmony of caramelized sugar and vanilla blended with heady notes of cedar and tonka bean. The heart of the fragrance is rich with energetic notes of licorice, patchouli, lavender, and coriander, freshened with crisp bergamot and mandarin, and finished with soothing notes of anise

CURVE For Men Type - a refreshing, spicy, lavender, amber fragrance. This masculine scent possesses a blend of fresh greens, warm wind, pepper, and finishing with mahogany and water

FITCH- Abercrombie & Fitch Men Type - A slightly spicy top note that is blended with a rich, woody base note. It also has the crisp clean aroma that men love.

GIOVANI - Armani Gio Men Type - Clean, citrusy and fresh with spice notes and a touch of pine to warm things up

IRISH TWEED - Creed Green Irish Tweed Type - Spicy-sweet blend of French verbena and lemon, a green Florentine iris and violet leaves, and sublime notes of Mysore sandalwood and ambergris

MATRIX - Armani Code Men Type - The ultimate code of seduction.

NOIR - Drakkar Noir Type - Modern "fougere" bergamot, lavender, oakmoss and woods

PIERRE - Homme L'Occitane Type - A masculine blend of lavender, nutmeg, cinnamon, tonka bean and musk.

SEXY - Very Sexy for Him Type- A spicy citrus blend, has top notes of tangerine, pink lime, and bergamot leaves. A touch of lime wood, cinnamon bark, sage, vetiver, and orange flower round out this wonderful fragrance.

TEMPTATION - Dark Temptation Type - A spicy combination of amber and red peppercorn blended with subtle hints of rich chocolate cocoa.

--------------------------------------------------------------------------------------------------------------------------------
MASCULINE

Bay Rum - The traditional man's fragrance, similar to Old Spice. Invigorating and masculine, with spice notes

Dragons Blood - Based on the natural herb, this is an earthy, masculine scent with a hint of spice. Reminiscent of dark woods and mystery

Mr Right - fresh, notes of Japanese grapefruit, bergamot, and lemon; followed by middle notes of peppercorn, ginger, jasmine, aquatic marine notes, and a hint of peppermint; sitting on base notes of natural patchouli, cedar, vetiver, labdanum, and frankincense

Fire and Ice - This fragrance oil has blended notes of cool ozone, citrus nuances, salty air, fiery cinnamon, molten clove, crimson poppy, grey smoke, vetiver woods, and red cedar.

Mountain Man - A crisp blend of fresh mountain air, lush evergreens, iced citrus and rich vetiver


Sugared Spruce - notes of stately Blue Spruce, earthen moss, warm cedar wood, and balsam wood rounded out with a base of vanilla and caramel butter with sweet berry hints, cassis, and sugar crystals

Tibetan Black Tea - This robust, spicy fragrance is made from the slightly smoky smelling Tibetan Black Tea intensified by the woody base notes of dry coniferous trees. Welcome wisps of delicate white floral and herbal notes make this earthy
scent mystical and exotic

-------------------------------------------------------------------------------------------------------------------------------

UNISEX

Absinthe - An aromatic blend of just the right combination of star anise, fennel, spicy cinnamon cassia, nutmeg, melissa, fresh green herbal notes, with base notes of amber and woods.

Black Tea - Black Tea is a spicy, sweet, slightly lemony aroma.

Black Coconut - Rich Coconut Base with notes of Cedarwood and Island Blossoms

Black Linen and Amber - Black linen and amber is a unisex fragrance that begins with top notes of fresh cotton and crisp ozonic notes; followed by middle notes of white blossoms; well rounded with base notes of cashmere, amber, musk, and patchouli

Candied Ginger - Pleasantly pungent and peppery, this fresh scent combines zesty ginger with bergamot, lime, white tea, and spicy cinnamon bark

Cedarwood Amber - A fresh scent with a sensation of texture, warmth, and sensuality. Top notes of bergamot, lavender, and coriander. Bottom notes of sandalwood, cedarwood, amber and musk.


Curio Cabinet - Imagine opening your Curio Cabinet filled with exotic and mysterious oddities....
Exotic Oud wood is blended with cedar, precious ambrette seeds, green rosemary, jasmine, orchid, gala apple, dark olibanum, black musk, and earthy patchouli. Deep and rich, this scent is mysteriously enticing and blissfully earthy


Egyptian Sandalwood - Warm and mysterious with an oriental woodsy appeal and slight musk notes

Fire - Promotes intimate and friendly energy. Fire is spicy, earthy with a slightly "hot" aroma

Metal - Promotes intelligence and sharpness of mind, associated with wealth. Metal is a unique aroma in its' own class. A cool scent that is crisp and clear.

Wood - Promotes communication. WOOD has a deep, earthy scent with moderate herbal top notes

WATER - Promotes feelings of inspiration, and creativity. WATER has a clean, airy aroma with subtle rain base notes.

Firewood - You know that heart-warming smell of a good fire burning in the winter time? This is it! You'll love it!!!

Golden Opium - Notes of citron, rich patchouli, soft jasmine, cinnamon spice and bright carnation are fused with nuances of golden amber musk, clove bud, myrrh, and evergreen forest.

Indian Sandalwood - A warm and rich, sensual woodsy fragrance.

Haunted Hollow - Heady Sandalwood with a hint of aromatic violets, the scent is balanced with notes of cashmere woods, peach blossoms, French lavender, and creamy vanilla with a base of white musk.

Karma - An enchanting, musky, woody scent with a hint of mulled fruit, citrus peel and spiceberry in the top note, a green berry and vetiver middle, and a musky, creamy, patchouli, sandalwood and myrrh base note. This is a very heavy fragrance

Leather - Leathery bouquet that smells like the inside of a saddle or bike shop!

Oakmoss Sage - A sensational blend of oakmoss and sage. A very sensual unisex fragrance that is clean and fresh with wonderful woodsy tones

Sea Spray - A crisp refreshing ocean scent with a hint of lavender and fresh herbal notes.

Sweet patchouli - An earthy blend of Patchouli and Green Grass intertwined with Fresh Lavender and hints of licorice with crisp notes of menthol softened by amber

Sweet Orange Chili Pepper - Valencia Orange, Sparkling Bergamot, Tangerine Zest, Tart Cassis, Orange Juice, Neroli, Ground Pepper, Fiery Chili Pepper, and Sheer Musk

Tobacco - A mellow, woodsy scent like fine pipe tobacco or just cut tobacco leaves, with just a whiff of cherry wood – what you'd find in a gentleman's library


Winter Ice - Ice and snow in the air – so crisp and clear, it almost crackles


--------------------------------------------------------------------------------------------------------------------------------


BAKERY / SWEET TREATS


Coconut Cream - Your coconut favorite with a creamy vanilla note

Oatmeal, Milk, & Honey - popular blend of natural ingredients

--------------------------------------------------------------------------------------------------------------------------------

FLORAL

Amber Rose - The warmth of amber with delicate overlay of tea rose. A beautiful blend of mystery and romance

Black Rose - This fragrance is a magically passionate blend of black roses with whispers of lily, violet and jasmine, kissed by soft woods and sensual musk. Let the magic of this scent embrace you!

Seashells & Daisy Chains- Top notes of lemongrass, fresh grass, and daisy petals; followed by middle notes of gardenia , ylang ylang, and clove. Bottom notes of amber and musk.


Cherry Blossom - A fresh-woody floral white-cherry blossom type with top notes of green rosewood, middle notes of lily-rose, and a woody background.

Dreamcatcher - One of the most beautiful, unique scents in the world! A soft, powdery floral

Dreams - Clean, cool rain fragrance with white florals.
You're sitting in the garden in the evening as a soft rain releases the rich perfume of the flowers around you

Egyptian Sheets - Clean and crisp top notes of orange zest and fresh greens highlight a feminine bouquet of jasmine, orchid vanilla and violet on a warm background of rosewood, sandalwood, and soft musk.

Lavender Violet - The cool crispness of lavender with a warm combination of violet flowers.

Lotus - A white floral with musky overtones – think water lilies, but more potent

Magnolia - The heady, sweet perfume of southern magnolias

Midnight Rose - A more mysterious rose, wrapped in incense. Roses on an oriental night!

Moonflower- Moonflower's uniquely subtle, yet fragrant, floral scent smells just like the enormous white flower renowned for only opening its petals at night.


Orchid - Delicate and sweet all at once! A heady, intoxicating fragrance like no other, and very
exotic

Orchid Rain - Upscale and sophisticated, this beautiful floral and watery ozone fusion has a touch of powder to round out the tones

Patchouli Honeycomb - Sweet essence of honeycomb wrapped around patchouli twigs. Light notes of candied fruit & lemon peel.

Patchouli Rain - This fragrance oil is a fresh rain and earthy patchouli with notes of lily of the valley, cyclamen, fresh ozone, earthen moss, and hints of sweet citrus. Rain has never smelled better!

Rosewood and Musk - Aromatic, richly hued rosewood timbers are balanced with nuances of cassis, Otto rose, green olive, cassia bark, rich cedar, black amber, soft sandalwood, and sheer musk.

Sweet Pea - Delicate scent of sweet peas along the garden fence. Very feminine and old-fashioned, with a peachy undertone.

Violet A beautiful fresh picked bouquet of violets

Wildflowers - this is the ultimate summer blend – Freesia, Jasmine, Magnolia and Lilac drifting on the breeze of a summer night



--------------------------------------------------------------------------------------------------------------------------------

FRUIT

Asian Pear and Lily- Sweet blend of nashi pear and apple with soft notes of lilly of the valley, rose petals and jasmine. Base notes include pear nectar, musk and peony blossoms


Cherry Almond - Cherries blended with sweet almond oil. A terrific blend of fruit and nut!


Honeybee - A fragrance cocktail of luscious fruits such as peaches, mandarin oranges, coconut pulp, bergamot, grapefruit, tropical guava, and tangy lemons.


Poison Apple - Snow definitely wouldn't be able to resist the irresistible blend of juicy apples, with notes of sweet plums and ripened strawberries; enhanced with a splash of lime, orange zests, with sharp green notes. Absolutely To DIE for

Poisoned Pomegranate - Juicy red pomegranate with notes of anise, patchouli, blackberry, musk, dewberry, iris, vanilla, sandalwood, tobacco flower and cassis

Sugared Citrus - Rich Citrus Blend with Top Notes of Sugar Cane

Wild Cherry - A strong fruity note with slight touches of orange, peach, strawberry, banana, and vanilla.


--------------------------------------------------------------------------------------------------------------------------------
FRUITY & FLORAL PERFUME


Bermuda - An exotic blend of Citrus, Sweet Florals, and Spicy Vanilla!


Bird of Paradise - Sweet creamy vanilla is decorated with fresh juicy strawberries and hot from the tropics freshly grated coconut

Bite Me - Fresh citrus notes of lime and orange sparkle with effervescent highlights as they lead to a luscious blend of berry and cherry in this playful scent. Leafy green accents add intensity as a base of vanilla creates sweet tones for the fragrance.

BlackAmethyst - This fragrance combines aquatic top notes with Italian bergamot, rare camellias, and lime; followed by notes of exotic sandalwood and vetiver.

Black Cat - It is the purrrrrfect blend for fall! There are strong top notes of black currants, strawberries, and mulberries; middle note of granny smith apples; bottom notes of rose and jasmine.

Blackberry Bliss - fresh sweet blackberry and soft florals

Brown Sugar & Fig - top notes of fresh figs, peaches, and passion fruit; followed by middle notes of coconut milk, vanilla orchid, jasmine, muguet, and freesia; well-balanced with base notes of vanilla beans, caramel, maple sugar, fig leaves, and musk

Butterfly Kisses - a fresh blend of apple blossom, lily of the valley and rose petals.
Cleopatra - Mysterious and alluring, this is a ripe red currant with notes of Egyptian musk

Coconut Lime Verbena (type) - A duplicate of the popular BBW* fragrance, a luscious blend of juicy citrus fruits such as lemon and lime on a delicate heart of creamy coconut and fresh florals. Vanilla notes and sandalwood round out the blend.

Fairy Nectar - Zesty citrus top notes over a delectable base of creamy cocoa, vanilla and butterscotch will leave your senses craving for more. Swirling fresh orange & chocolate... yum

Fluffy Pink Candy - A fascinating blend of juicy bubblegum, cotton candy, juicy apples and pears blended together with sugared candy lemon drops meshed with crushed Madagascar vanilla.

SATSUMA - ( Orange Satsuma Body Shop Type) -A refreshing and zesty fragrance with hints of pineapple, grapefruit and apple

Party Like A Rockstar - the wild side of vanilla embraces succulent, ripe strawberries and the delicate floralcy of violets and jasmine


Raspberry Patchouli- Deep earthy and musk notes of patchouli blended with sweet ripe raspberries

Raspberry Violet - Nice balance between the floral sweetness of violets and the wild berry bitterness of raspberries.

Red Queen - Sweet, deep red currant berries harvested at their perfection

Sangria White Peach - This sparkling fragrance is a wonderful blend of red wine with slices of ripe peach and juicy orange

Strawberry Rose - Two summer favorites in one fragrance! The sweet/tart fruit essence of plump, juicy strawberries blended with fragrant tea rose
--------------------------------------------------------------------------------------------------------------------------------

AROMATHERAPY / GREEN


Bamboo and Green Tea - A soothing citrus fragrance with pungent and dry tones that brings green tea leaves together with bergamot, mandarin and jasmine followed by the enveloping aromas of black currant and pomegranate

Bamboo and Sugar Cane - Clean, herbaceous bamboo blended with the sweetness of pure sugar cane. Middle and base notes of rosewood, grapefruit, sweet plum, leafy citrus, Asian grasses and aromatic litsea round out this fragrance oil which creates unique scent

Fresh Cut Grass - Slightly sweet; a fresh clean hint of the great outdoors.

Herbal Raspberry - Wild red raspberries fused with clary sage, lemongrass, lily, and clean white musk.

Jasmine - A heavy white floral that's not overpowering. A bright oriental feel to it, rather mysterious

Lavender - Lavender bouquet enhanced by clary sage, patchouli and rosemary

Lavender Lemon - A sensual Lavender floral scent with a touch of zesty lemon notes

Lavender Rose - The refined fragrance of lavender rounded out with rose

Lemongrass - Energizes, & relieves nervousness. A slightly green citrus bouquet with lemon and orange

Midnight Rain - Fresh air on a rainy evening and water with a touch of night musk

Nag Champa - Patchouli and earth with a touch of forest. The lush incense of India, and loved around the world

Neroli - A very true Mediterranean Orange Blossom

Satsuma - A magical blend of mandarin slices & peel, bergamot, spices and exotic fruits

SPEARMINT EUCALYPTUS - Relax and enjoy the cool and refreshing aroma! Wonderful for winter!

Raindrop - A fresh floral fragrance as drops of rain land of a field of jasmine with a hint of grass
Red Tea -

Tuscan Lace - A soft amber with musk and touch of sweet earthy notes at the base.


Water Lily


--------------------------------------------------------------------------------------------------------------------------------

VANILLA

Blackberry Vanilla - Enjoy a beautiful blend of delicious blackberries and rich vanilla

French Vanilla & oak - Reminiscent of a classic, sophisticated vanilla liqueur, this version is infused with undertones of rich, earthy oak

Lavender Vanilla - Lavender fans will enjoy this relaxing blend of floral scents highlighted by the rich buttery aroma of vanilla.

Vanilla Pear - A sophisticated blend of French vanilla and juicy pears

Vanilla Spice - Rich fresh vanilla scent blended with spices that are perfect to warm the heart and home

Vanilla Lace - Seductive, heady, intoxicating, and amazing. Vanilla with a secret...base notes of vanilla and orchid flower, with a subtle dry down of ambered musk

Vanilla Rose - The creamy richness of vanilla poured over the rich floral of tea rose..
Learn more about the shop and process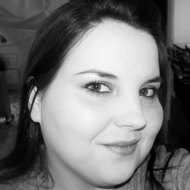 Erica
Roll On Perfume Oil Choose your Fragrance
Overview
Handmade item
Materials:

perfume, fragrance, cologne, Coconut Oil

Only ships within

United States

.
Feedback: 9923 reviews
Favorited by: 1470 people
Listed on Oct 21, 2016
18426 views