This item sold on March 26, 2013.
Just a few happy customers:

"How do I choose? I love them all!!!!!"

"OH MY GOD all of these smell fantastic, i am so pleased. I will definitely be back for a full-size bottle. i just have to decide which! thanks a million!"

"Super fragrances...all of them are so fun and sexy!"

You will receive an adorable .5 ml sample vial of each of our 7 delicious fragrances that we offer...Gigi, Starlet, Marlena, Dame, Lulamae, She Belongs There and Miss Anastasia.

*****Please note that the photo is of the full size bottles. You will be receiving sample vials.

Miss Anastasia:

Miss Anastasia is an intoxicating blend of deep innocence and complex desire.
What you'll notice first is pure, sweet vanilla. But waiting just beneath the surface are Egyptian Jasmine, Moroccan Red Rose, Musk, Blackberry, and a hint of Patchouli.
Miss Anastasia is pure, unabashed pleasure.
Sensual. Mental. Emotional.
It's the gorgeous allure of a new way of seeing, a new way of being…while remaining the same perfect specimen you've always known.
Like switching on a floodlight and finding yourself there, in the eye of a delicious, all-encompassing storm of your own design…
…deeply, deeply satisfied.

"Ever since I found Miss Anastasia, strangers refer to me as scrumptious, and my boyfriend's new nickname for me is delectable. I want to bathe in this amazing fragrance!"

Gigi:

Flirtatious and sexy, Gigi captures your heart. With a sweet open top note of Pear, Papaya and Bergamot, Gigi whets your appetite and introduces you to a full heart note of Ylang Ylang, Gardenia and hints of Green Tea. It is supported by a base note of Green Musk, Parvati Sandalwood and Essential Vanilla. Yum.

"Gigi: My favorite gardenia pefume. Gigi lights up on the skin like a stick of incense. Smokey sweetness billows forth, eventually burning down to reveal a sensual floral perfume. The scent is predominately gardenia on me, lilted by an accent of ylang ylang. Dripping into the flowers is a juiciness that smells like a mix of underripe green pear skin and vanilla pear liqueur. It's not sugary, though. I find the pear and rich vanilla are tempered by a note that calls to mind stem greens, paired alongside a vegetal musk note. (The musk is suggestive of the same skin-like one I get from Helmut Lang parfum.) This green note and the quiet musk pin the gardenia down onto my skin. It's not until 4 or 5 hours into the wear that I actively notice the dry sandalwood at the bottom of Gigi's composition. And I may be crazy here, but I perceive the faint whiff of french vanilla buried way down in there, too. The staying power is great on me - it takes 7 to 8 hours before I feel like I need to refresh it a little. Overall, this is a sweet but tender perfume that charms me anew everytime I wear it. However, Gigi is not a fragrance you wear to impress others. It is one you choose for your own sake, when being luscious sounds like an end in itself."
http://scentzilla.com/2005/10/06/lulu-beauty-gigi/

Starlet:

The Starlet – gorgeous, glowing, full of possibilities – youth and shimmering beauty all wrapped up in one.

Luscious – yet untouchable.

Much like the full bodied white flower we have chosen to pay homage to this ingénue, the gardenia and all her shimmering beauty. The gardenia flower, so fragrant – yet almost impossible to truly capture its scent.

This fragrance is a tribute to the Starlet in us all – a nature identical Gardenia that will blossom on your skin.

Jen's Experience: I am always drawn to the scent of gardenia. It's the one flower in my yard I can't resist picking just so I can take in the fragrance. This perfume has more than just a hint of gardenia, it's the very essence of it. What's more, instead of the musk that they say is the base note, it almost smells to me to be on a base of honey. The bottle is tiny, but I love the roll-on applicator, which helps me apply it right where I want it. I find this to be the perfect casual fragrance. It's low key, and when I'm wearing it, I feel like the queen bee!"
http://fragrance.delush.com/-product-type/perfumes/

Lulamae:

Lulamae is the quintessence of elegance. The top note of Italian Bergamot is accompanied by exotic African lilies and gardenias. The faintest hint of soft vanilla and musk line the fragrance. Lula Mae's elegant scent emanates unattainable sophistication.

"Gorgeous and delicate floral scent! Light and flowery but definitely more sophisticated and mysterious than the typical floral scents. I love to wear scents that are unique and stand out from what everyone else is wearing. Lulamae is my perfume for summer !! The box is adorable!

Marlena:

Oh Marlena, a truly beautiful, sexy, deep and exotic fragrance. A true Old Hollywood classic.

This sultry fragrance truly captures the essence of mystery and seduction. Opening with a sparkling top note of Italian Bergamot, Marlena draws you closer to experience a classic middle note of Jasmine and the precious Moroccan Red Rose Absolute. This rests on a voluptuous base note of Soft Musks, French Vanilla and hints of Patchouli. Meow.

"Marlena smells to me like a result of a fling between Jasmin Full and Dior-Dior. The beautiful offspring inherited the sweet, tropical jasmine of the Montale and the dirty base of the Dior. It is less complex, softer and more delicate then the voluptuous parents, but it is still sexy as all get out. For me, the beauty and the originality of this scent lies in the patchouli note. Without it, Marlena would have been just another jasmine-vanilla blend (and the name of those is a legion). Patchouli brings warmth, earthiness and an almost-gourmand undertone to the composition. Because of it, the scent has both a summery-tropical feel and a cozy, enveloping quality that will make it extremely enjoyable in the impending cold months. Sultry and strangely comforting, Marlena is a delight."
http://perfumesmellinthings.blogspot.com/2006/09/perfume-review-lulu-beauty-marlena.html

Dame:

Sophisticated, glamorous, and utterly feminine, "Dame" will capture your heart as well as your attention.

With a lush floral middle note accord of white gardenia and night blooming jasmine, you are seduced, pulled closer… Then the warm, sensual base notes of essential vanilla and African musk mingle with your body chemistry - and you are undone.

"Wow, what a gorgeous scent! Julie has done it again with Dame! I'm a huge fan of Starlet, so of course I just HAD to try Dame. It smells like Starlet, but with sweet and smokey vanillas. Starlet is sweet, yet bright and Dame is definitely a darker and more sultry version of it. Very sexy and mysterious! Love it! Mahalo Julie!"

She Belongs There:

From the forest floor to the dance floor, the most captivating creatures flourish at night. SHE BELONGS THERE is an evocative entanglement of plush gardenias, exotic pikaki and night-blooming jasmine, layered with notes of lush, smoky vanilla.

"This one is my new favorite...love love love."
Learn more about the shop and process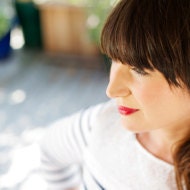 Julie Wray
Lulu Beauty Sampler Pack...ONE OF EACH...Gigi, Starlet, Marlena, Dame, Lulamae, Miss Anastasia and She Belongs There
Overview
Handmade item
Materials:

perfume oil, essential oil

Ships worldwide from

United States

Feedback: 701 reviews
Favorited by: 221 people
Listed on Mar 22, 2013
5239 views