5543 Sales
|
On Etsy since 2010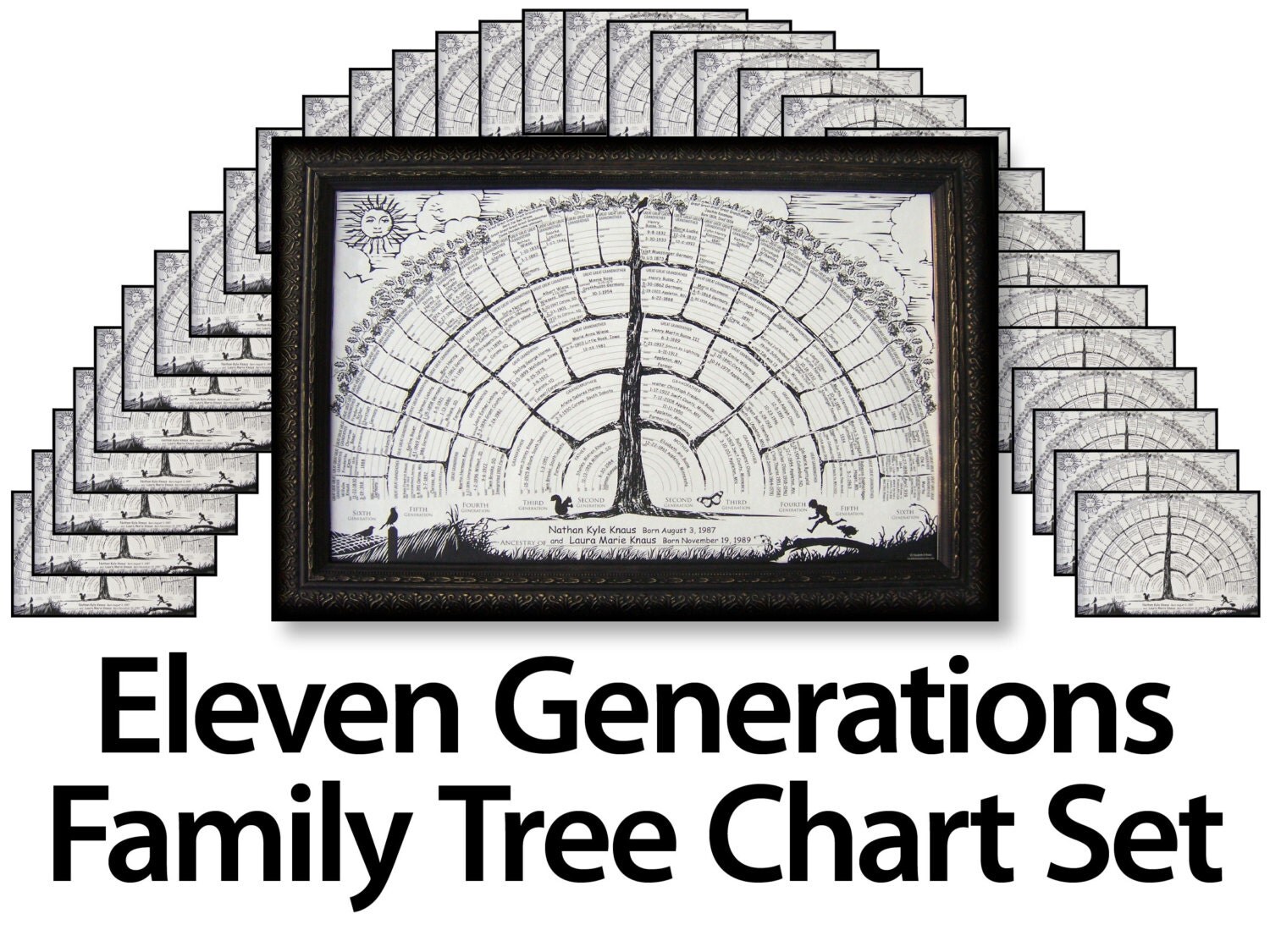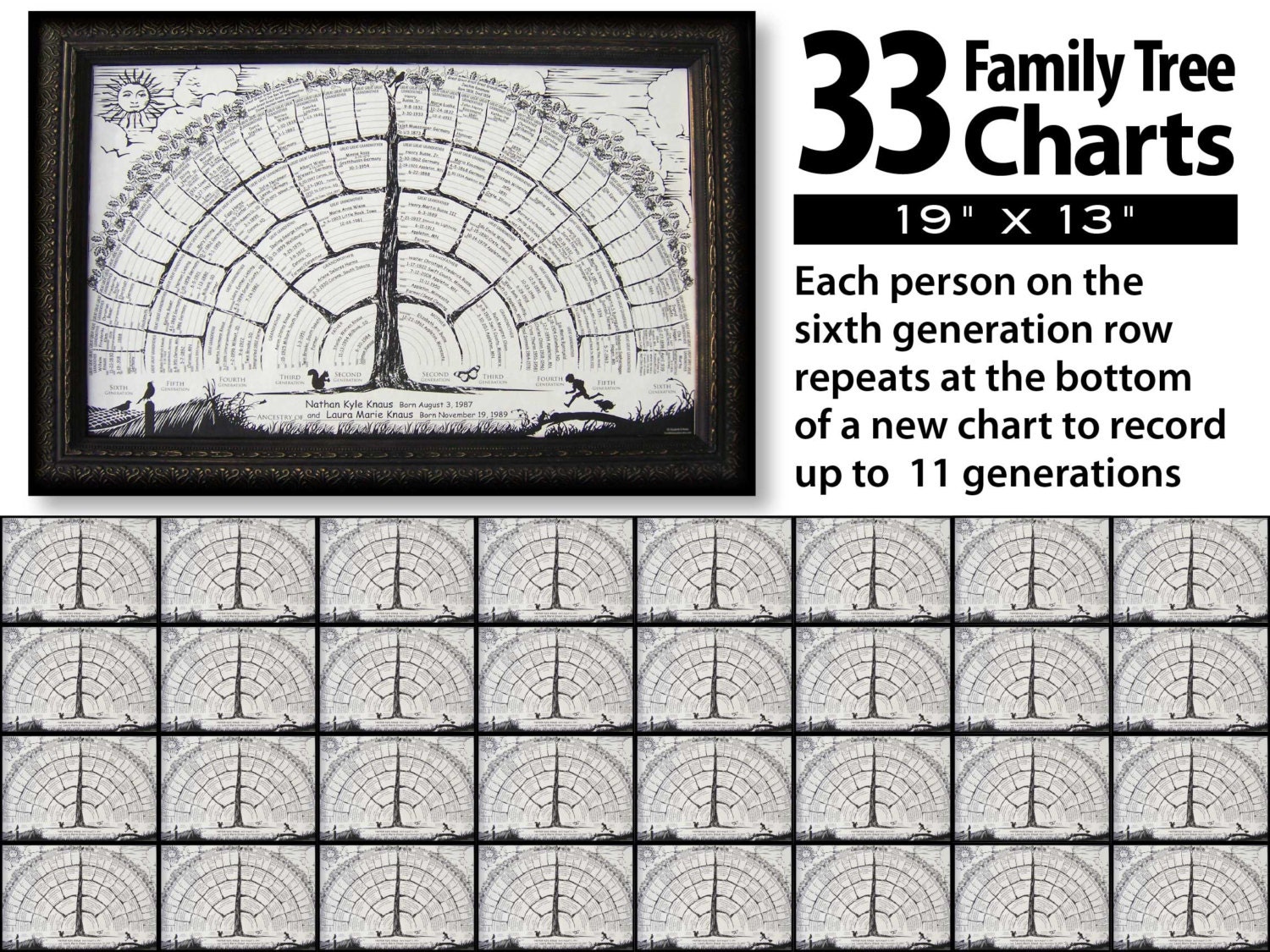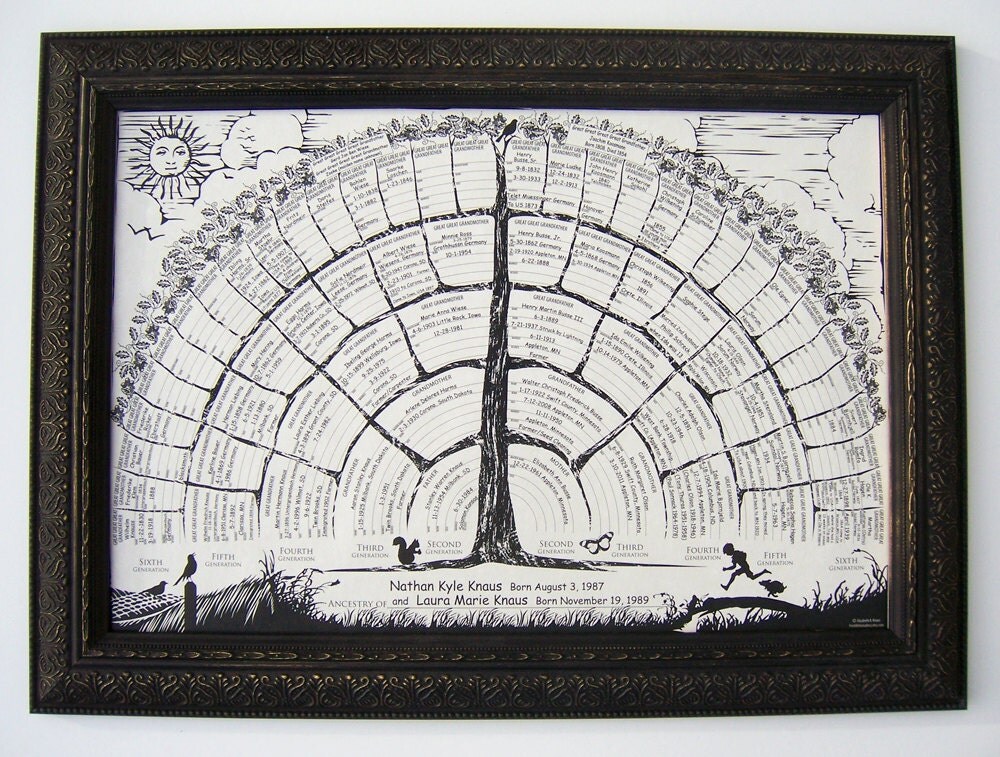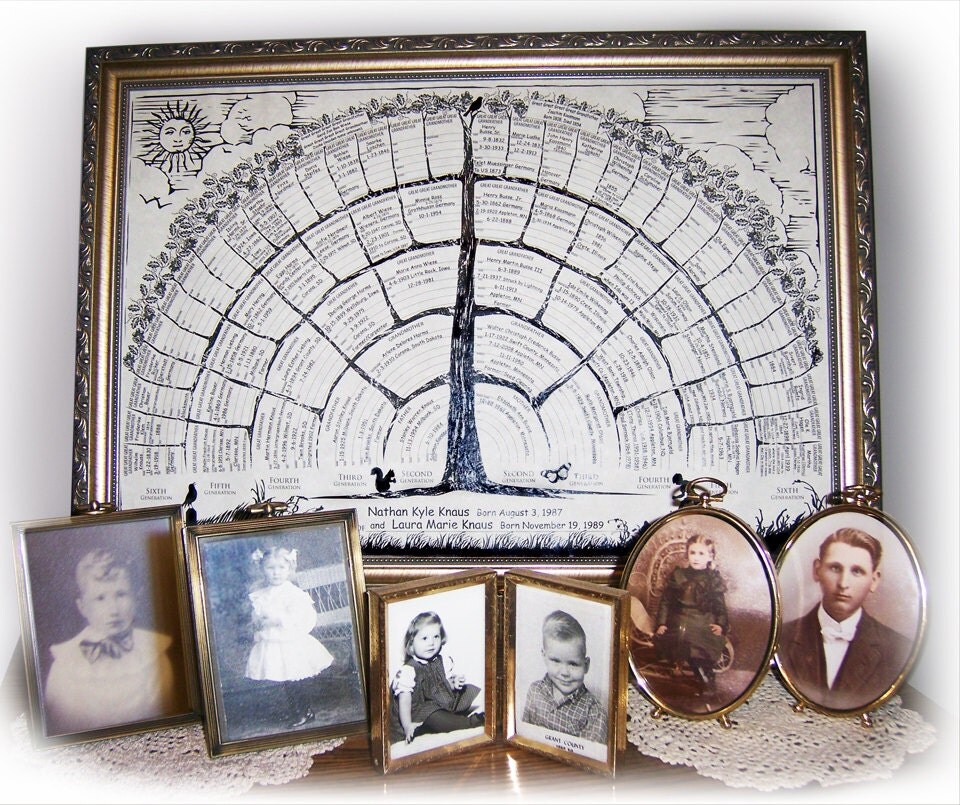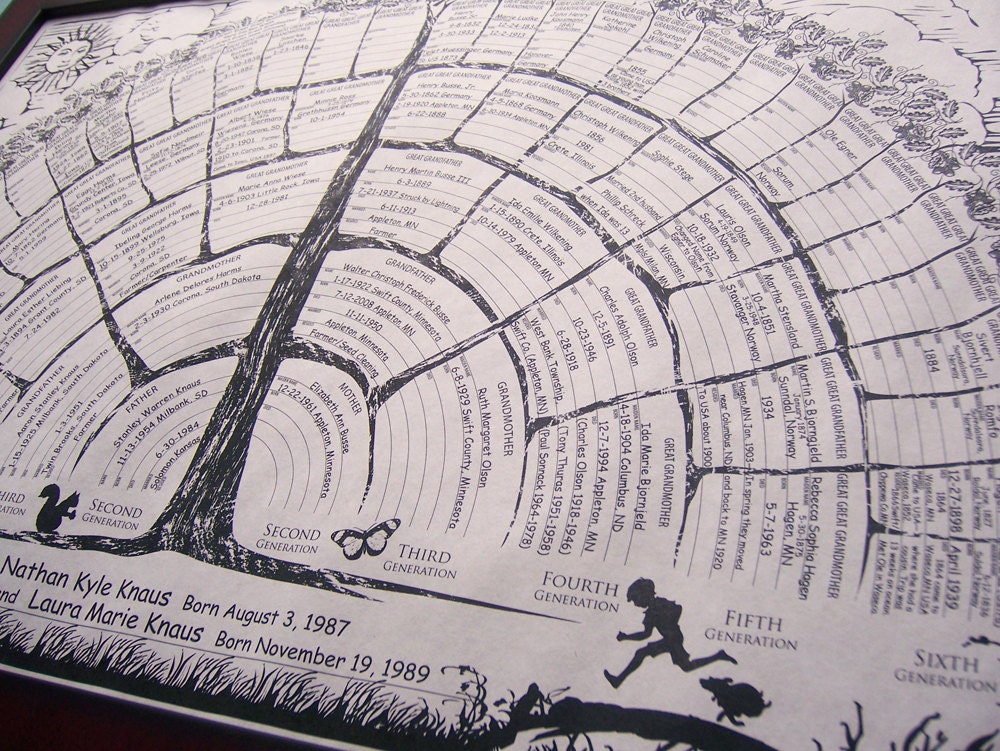 Genealogy family tree chart gift set for can be used separately for 33 individual people. Individual gift ideas for Mothers and Fathers Day, baby, father mother daughter or son-in-law, grandchildren, great grandchildren grandparent, friend birthday or teacher gifts. One chart holds up to 6 generations, so remaining charts could be utilized to extend one family to 7, 8, 9, 10 or up to 11 generations. Order 1 set to get 33 charts in this kit which includes includes free shipping. Excellent heirloom for children to help them understand their roots. For the hobbyist or genealogist, an attractive way to compile, display or store extensive ancestry research. Large quantity is convenient to use as a project, gifts or favors at a family reunion or holiday gathering. Each chart has blank spaces to finish by filling in your handwritten personal family history. Examples are shown to represent how completed family tree looks with genealogy information. Artistic illustration prints include a large oak tree with bark textured branches, leaves, acorns, woodcut style sun and clouds, detailed butterfly, silhouettes of squirrel, birds, boy and dog running in a meadow—all arranged in an aesthetically pleasing, balanced drawing. The art could be described in so many ways—retro, vintage, antique, old world, Art Nouveau Deco, woodland, folk, traditional, historical, primitive, rustic.
Other listings can be ordered in small quantities (as few as two charts per order) in my Family Tree Section
http://www.etsy.com/shop/FreshRetroGallery?section_id=7206830
They are the same product. Other than this 11 generation set of 33, the only difference in the family tree listings is that a different photo has been selected for featured photo position and description wording may vary slightly.
Each FreshRetroGallery family tree chart provides the ability to record ancestry of six generations in 63 spots. You may go up to 11 generations by repeating the sixth generation (from the first chart) onto the first generation of a new blank chart. By doing this, you will have a collection of 33 charts with a combined number of 2,047 spots, going as far as 8-times-great grandparents.
1. The youngest generation, one child or group of siblings at the bottom of the chart. My example shows my children on the bottom, brother Nathan and sister Laura.
2. Two parents—one mother, one father—that is me, Elizabeth and my husband Stanley on the sample.
3. Four grandparents
4. Eight great grandparents
5. 16 great great grandparents
6. 32 great great great grandparents
6-b. Repeat the 6th generation of 32 3x-great grandparents from the first chart onto the "Ancestry of" base line of the remaining 32 blank charts in this set of 33 charts.
7. Two parents of your 3x-great grandparents (7th generation or 4x-great appears 2nd on chart)
8. Four grandparents of your 3x-great grandparents (8th generation or 5x-great appears 3rd on chart)
9. Eight great grandparents of your 3x-great grandparents (9th generation or 6x-great appears 4th on chart)
10. 16 great great grandparents of your 3x-great grandparents (10th generation or 7x-great appears 5th on chart)
11. 32 great great great grandparents of your 3x-great grandparents (11th generation or 8x-great appears 6th, at the top, on chart)
Many people will have quite a few unknown blank spots because of lost records, but that is okay! The important thing is to write down what is known now, before it is forgotten. Future generations will appreciate knowing about their roots.
Sample shown has a couple of "patches" glue-stick-added in the leafy border for seventh generation information which encompasses all I know for my family. Extra matching paper will be included with your order which can be used for this, for corrections or for tube-banding purpose. In the photos that show multiple charts, I have used the same image to represent 33 complete charts to the 11th generation.
The illustration includes blanks to write information:
name
maiden name (listed on maternal side only)
born
died
married (listed on fraternal side only)
resided (listed on fraternal side only)
extra space to add miscellaneous tidbits of information
To fill mine out, I gave a blank family tree chart to my mother and another one to my mother-in-law and asked them to fill in as much as they knew. I took both charts and filled in the other half from the information on each others chart. This left me with two complete charts—one for each of my children. I found additional information after asking my grandmother's cousin about a trip she, her daughter, mother and aunt took to Europe where they learned about our heritage and found places where our ancestors lived. My mom had written down that it took eight weeks on a ship when they immigrated to the United States of America and I've always thought it was fascinating that my grandfather's life ended when he was struck by lightning while he was farming with horses, so I included that extra information on my chart.
My sample dates back to early 1800s in Norway and Germany. You will be surprised what you can learn when you ask elderly people in your family about their childhood and lineage. It is a fun process. It is interesting to consider there were no airplanes or cars, so traveling on the ground took much longer. During research to fill out the family tree chart, I discovered the places where my line of descent lived prior to their final destination and about trials they endured. I also learned about the homesteads of my grandparents who farmed the land when they reached North Dakota, South Dakota, and Minnesota.
Many men and women enjoy recording family history as a remembrance of loved ones and to pass on to children and grandchildren. Positive benefits of understanding sacrifices others have made for us—it gives us a sense of responsibility, self-esteem and courage to make changes. Try collecting information to satisfy those questions of where you came from. It is inexpensive because references are available through loved ones, internet, churches, governmental archives, historical societies and libraries. It is a good way to connect you to your past. Genealogy is considered by some to be the fastest-growing hobby in the North America. Search websites for genealogy and you will see that millions of people are interested in finding ways to locate family or friends with whom they had lost touch. It is world wide and crosses cultures and faiths.
USES and IDEAS for CHARTS
Bring to a family reunion to display or use as a group activity / party favor—see my family reunion invitation that coordinates with the charts:
https://www.etsy.com/listing/222278161/family-reunion-invitation-you-print?ref=shop_home_active_1
Use as a pseudo guest book at your wedding or baby shower
Frame the family tree as a work of art and historical record to display in your home along with photos and memorabilia. To display a complete set, create a collage on one large wall or several walls throughout a room, or a long row of framed charts in a hallway.
Simply roll up a blank family tree and tie a wired ribbon around the rolled tube to give as a gift to the hostess, baby shower, mother/father-in-law.
Mail or give them to your friends and relatives for special occasions such as wedding, new baby, birthday, anniversary and Christmas gifts for men and women.
Write an autobiography and keep the family tree set with the story of your life.
Fold the charts and insert them into a photo album, scrapbook, journal.
File them with other historical documents for safe keeping.
Roll them, tie with wired ribbon and place the set as home decor, among a grouping of family keepsakes.
IDEAS for RESELLING
Display the full family tree in your physical antique store, gift shop or boutique. Put rolled trees in an attractive container. Roll each chart into a tube shape and wrap the center with a piece of gift wrap or create a paper label that has your company name and price. Tape or use a decorative sticker to hold the label band, gift tag or business card around the rolled family tree without taping directly on the family tree. Rolling makes for easy transport and is gentler on the item than a rubber band. The paper is fancy, so a simple wired wide ribbon bow looks great with no need to wrap first.
SIZE of chart is 19" x 13". Blank border fits in the rabbet opening of a frame. Frame is not included. If desired, a quick "19 x 13 frame" or "19 inch resin poster hangers" web search will lead you to a variety of styles available—from an inexpensive poster frame to an elegant natural or painted wood frame to any color and finish metal picture frame. An antique frame and bevel cut matting would also be an excellent choice.
PAPER COLOR is called "Natural" and has a "cloudy" look where parts are slightly lighter and darker—creamy-gray neutral. The elegant paper exhibits a touch of class with a light, tactile vellum finish which is easy to write on to complete the work and make it your own. Wausau Paper® Astroparche® 60 lb. text stock is elementally chlorine as well as acid- and lignin-free for great quality that doesn't deteriorate. Along with these family tree charts with blank patches, my handmade journals, blank stationery for my clipart designs and gift tags are cut from large parent sheets to avoid any waste. They are FSC® certified and meet the mark of responsible forestry and Green Seal™ certified and contain 30% recycled post-consumer fiber.
HAND-WRITE or PRINT your own information on the chart's blank spaces. This gives it a personal touch and makes them a great keepsake of your handwriting as well as the information. A sharp pencil or the Pilot Precise Rolling Ball Extra Fine or similar brand pen works nicely. They are usually done either in pencil or in black, but it could be done with other colors, too. Some people write down the information on a separate sheet of paper first, for a draft, before writing it on the chart. I designed the art in Adobe Illustrator®, so I was able to use the software's type-on-a-curve feature for my samples, but this service is not available.
Comes with FreshRetroGallery.etsy gift tags.
The charts are often given blank as gifts so the recipient can fill them out. One woman bought several of them which she planned to use as a group activity when her family got together for a holiday.
Is this a gift for friends and family who live far away? Put the recipient's address in the "ship to" area upon checkout. You may leave a note for me when you check out to make special gift tag arrangements. Please contact me through a separate Etsy "convo" or email to ensure I look for your message on the check out form. I will be happy to add your personal note and names on the tag for gifts being drop shipped. I never include price information.
Professionally printed in Salina, Kansas on an offset press where the vector art is reproduced with solid, crisp sharp edges. The finished product has a classic and refined look.
Artwork is copyrighted. Digital images may not be saved and used without permission. By purchasing this item you agree not to make copies or reproduce it. Only original family tree charts can be distributed.
© Elizabeth B. Knaus.
Shopping or want to remember it? Look for the green Add to Cart, Favorite, Tweet, Pin, Like buttons or bookmark it in your browser!
Want to see more? Check out
• Shop front (vintage, handmade items and art supplies)
http://www.FreshRetroGallery.etsy.com
• Printable family reunion invitation, card art, fancy paper/envelopes and blank art journals
https://www.etsy.com/shop/FreshRetroGallery?section_id=7206829
• Metal art for wine bottles
https://www.etsy.com/shop/FreshRetroGallery?section_id=7206857&ref=shopsection_leftnav_3
Learn more about the shop and process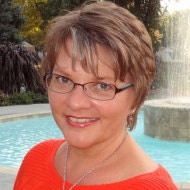 Elizabeth Knaus
Frequently asked questions about FreshRetroGallery
33 Blank family tree charts for 6 or up to 7 8 9 10 11 generations genealogy, free shipping, for baby, mother, father, reunion favors gifts
$243.37
Shipping included to the U.S.
---
Overview
Handmade item
Materials:

paper, parchment paper, tube, black, freshretrogallery gift tag, matching paper patches, scrapbook page, genealogy document, fancy paper, ancestry chart, kit, set, set of 33 family tree charts

Ships worldwide from

United States

Feedback: 1044 reviews
Favorited by: 49 people
Shop similar items from sellers around the world