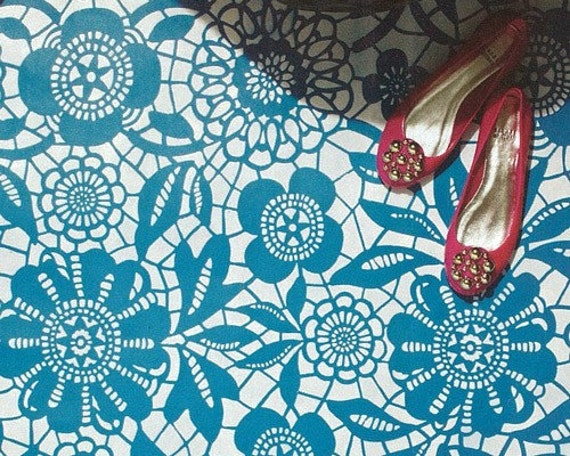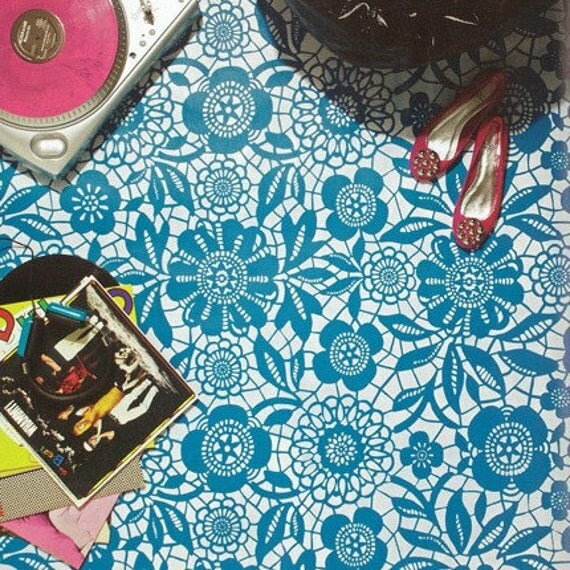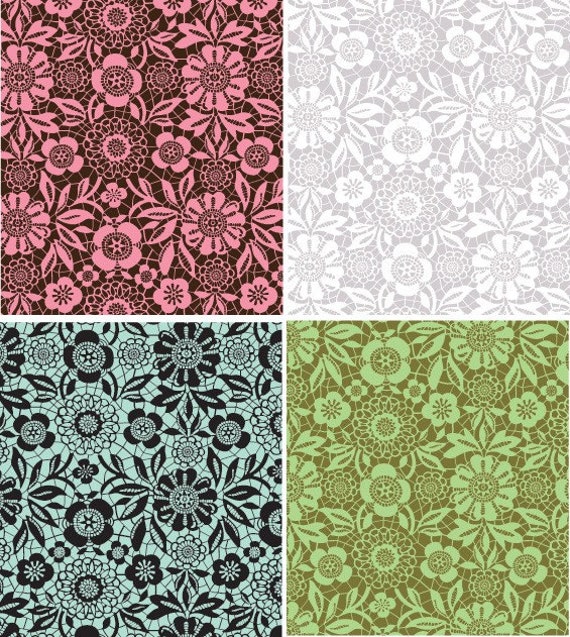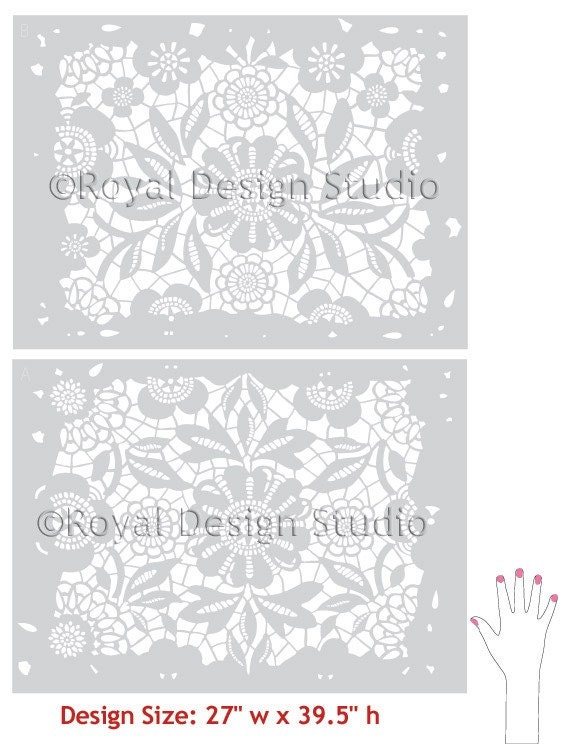 Our Skylar's Lace allover stencil was featured in the Spring 2011 issue of Better Home's & Garden's Do It Yourself Magazine!
3005 Skylar's Lace Allover Stencil
Actual Design Size: 27" w x 39.5" h, Reusable 10 mil mylar
*This stencil comes in 2 parts. Use both parts to complete the stencil repeat.
Treasuries:
http://www.etsy.com/treasury/4d5d6237438a8eefacd99551/feeling-blue-in-a-good-way
All of our allover and damask stencil patterns feature an easy stencil registration system, allowing you to repeat these stencils across your wall perfectly every time.
Decorating with stencils is fast, fun, and easy! Our durable 10mil mylar stencils are designed to be used repeatedly from an easy-to-clean material.
Stenciled Wall Décor: Use stencils for personalized wall decoration by simply adding in the paint colors of your choice using a stencil brush or stencil rollers.
Wall stencil patterns include allover damask stencils, motif stencils, and border stencils. You can mix and match stencil designs to create a unique decorating scheme that fits your style and your space.
Stenciling on Fabric: Use stencil fabric paints or simply add Textile Medium (available at the craft store) to any acrylic paint to make it suitable for fabric stenciling. Use stencils on tablecloths, curtains, pillows, placemats, and more.
Stencils on Furniture: Stencils are ideal for adding pattern to almost any hard surface, including furniture. Transform a tabletop, chest of drawers, or cabinet door with paint and stencils. Protect stenciled furniture with multiple coats of water-based varnish to protect your stencil art from normal wear and tear.
For more tips and ideas on using stencils and detailed stencil instruction, see our website at: http://www.royaldesignstudio.com
Our Stencil History: Royal Design Studio was founded in 1994 by renowned stencil artist and innovator Melanie Royals. Since then, we have been creating and developing unique stencils and stencil application techniques for DIYers and professional stencil artisans alike. We are very excited to see another resurgence in interest in stencil art for wall décor, and are very happy to share our stencils and ideas for stenciling with you!
©Copyright 2010 Royal Design Studio
Wall Pattern Stencil Skylar's Lace Allover Stencil for Wall Decor and More
---