CAMERA SOAP PARTY FAVOR
Get snap happy with our fun camera soap!
This soap is fun for anyone, but especially apropos for any photographer who wants to make a statement when saying "thank you" to their clients in a unique way!
Also makes a great novelty gift for teens, moms, photography enthusiasts, or just about anyone! Fun for party favors, too!
Custom scented with any one of over 200 of our phthalate-free fragrance choices. See fragrance choices below.
♥ Please tell us your fragrance choice in the "Message to Seller" at checkout.
♥ This listing is for ONE (1) party favor.
One (1) black, all natural, vegan-friendly olive oil camera soap comes wrapped in cellophane, complete with a ribbon and hand-stamped tag. Ribbon types may vary. Approx. weight is 2 oz.
Please see our party favor section for different quantity listings.
http://www.etsy.com/shop/robynsnestboutique?section_id=6922330
Want a different color or specific quantities? You got it! Just convo me and I'll set up a special listing for you!
♥♥♥FRAGRANCE CHOICES:♥♥♥
7-UP POUND CAKE = a scrumptious blend of warm cake, almond, lemon, lime, vanilla, and sugar
ABSINTHE = perfect blend of star anise, fennel, spicy cinnamon cassia, sugar, nutmeg, melissa, fresh green herbal notes, with base notes of amber and woods. This unique combination makes up a unique, yet surprisingly clean smelling version of this legendary underground favorite.
ACAI BERRY & MAGNOLIA = Top notes of tropical acai berry and bamboo lead to a floral middle of jasmine, orange blossom, and flirty Southern magnolia. All this sophisticated floral, fruity goodness rests atop a base of sandalwood, musk, and the surprising freshness of green rose. (Victoria's Secret Acai Berry & Magnolia type)
ALMOND BISCOTTI = toasted almonds, sweet cake flour and drizzled chocolate
AMBER CHOCOLATE = fresh green top notes that lead to a succulent middle of milk chocolate and mild spice, all atop a warm, sweet, resinous base of amber, musk, vanilla, and precious woods (Bath & Body Works "Chocolate Amber" type)
ANISE (essential oil) = A sharp bite, with a sweet finish. Think of holiday pizzelles and black licorice
APPLE CIDER = spicy apple cider
APPLE JACK PEEL = Wonderful fresh apple aroma with spicy notes of cinnamon and clove. Fantastic!
APPLE ORCHARD = juicy, sweet red apples
APRICOT CHAMOMILE = nectar=infused blend is a luscious fusion of fruity apricot, herbal chamomile, sugared berries, soft musk, and sweet vanilla. Deliciously irresistible, uplifting, and innocent.
ATTRACTION = citron, mandarin, rose, magnolia, jasmine, water lily, vanilla and vetiver (Chanel "Allure" type)
AUSTRALIAN BAMBOO GRASS = This heavenly fragrance begins with top notes of fresh lime, mint, and ozone, balanced with middle notes of French lavender, and well-rounded with a nice base note of white musk.
AUTUMN MAGIC = celebrate autumn with this magical fragrance. With top notes of lemon and apple, followed by middle notes of anise, cinnamon, and ginger, with base notes of woods, musk, and vanilla.
BADEDAS = A bracing blend of "clean" from European spas, usually reserved for body washes in the spas of Germany, France, and Belgium. This scent is an upscale blend of fresh, invigorating leafy greens and florals, basil, citrus, amber, and musk. A brilliant, invigorating, and sparkling scent that will make you feel romantic throughout the day and into the night.
BAKED BREAD = Blend of Bread, Caraway, Butter and Malt
BAMBOO SUGAR CANE = Blend of Lime, Musk, Lemongrass, Vanilla (Trapp type)
BANANA SPLIT SUNDAE = Strawberry, Vanilla, Chocolate, Sliced Banana, Crushed Pineapple, Chopped Nuts, Whipped Cream
BASIL SAGE MINT = A garden fresh medley of basil leaves, clary sage and peppermint sprigs accented by hints of citrus zests, fresh spring flowers, and soft, soothing musk.
BAY RUM = Classic clean combo of bay and citrus for men
BERGAMOT & MANDARIN = Blend of Bergamot and Mandarin Orange (Yankee Candle type)
BETTER HALF = Bergamot, Cardamom, Fresh Pineapple, Papaya, Jasmine, Violet, Rose, Nutmeg, Musk. This is a naturally clean, pure, unisex, and contemporary fragrance meant to be used lavishly. Balanced between brightness and sensuality. (Calvin Klein "CK One" type)
BIRDS OF PARADISE = Pink Jasmine, Sheer Musk, Juicy Strawberry, Pomegranate, Creamy Vanilla
BITE ME = Dracula would fall in love with this fragrance! Fresh citrus notes of lime and orange sparkle with effervescent highlights as they lead to a luscious blend of berry and cherry in this playful scent. Leafy green accents add intensity as a base of vanilla creates sweet tones for this scent.
BLACK AMBER MUSK = Blend of Black Amber, Clove, Nutmeg, Musk. Very intriguing and great for both men and women!
BLACK LICORICE = Strong and true, it smells just like its name! Sharp and sweet!
BLACK RASPBERRY VANILLA = Delicious blend of vine-ripened raspberries, plums, and pears, drenched in creamy vanilla, with a touch of sandalwood and taffeta musk (Bath & Body Works type)
BLACK TEA = this smoky, sexy, sophisticated scent is reminiscent of roasted tea leaves with strong overtones of tobacco. With unexpected top notes of Italian Bergamot, Sicilian Lemon and Southern Orange, the blend winds down with Black Tea Leaves, Star Jasmine, White Cedarwood, Amber Crystal and a rich musk. Bold and unusual scent sure to intrigue.
BLACK VETYVER CAFÉ = A rich, sensual scent with deep, bitter black roasted coffee bean and Cistus oil steeped in earthy notes of vetiver, temple incense, sequoia wood and sandalwood with vanilla, nutmeg, green pepper & coriander to round it out. (Jo Malone type)
BLACKBERRY AMBER = Blend of Blackberry, Cassis, Bergamot, Amber. Very seductive and alluring.
BLISSFUL = a euphoric blend of jasmine, rose, sandalwood (this is an essential oil blend)
BLOOD ORANGE = tangy, juicy orange scent with just a touch of floral thyme. Delicious and sexy.
BLUEBERRY MUFFIN = smells just like blueberry muffins in the oven
BOURBON VANILLA = Blend of Vanilla, Cedarwood, Musk, Lemon (Henri Bendel type)
BREAKFAST IN BED = rich buttermilk, freshly baked pancakes, sweet cream butter, and maple syrup, with a delicious lingering vanilla base note
BUBBLEGUM = sweet, sugary bubblegum, just like when you were a kid (great for kids)
BUBBLY CHAMPAGNE = smells just like champagne or the fizzy bubbles in ginger ale. Perfect for that special occasion!
BUTT NAKED = apple, pear, melon, vanilla, musk. Mmmmm....
BUTTERCREAM FROSTING = smooth, creamy, delicious fresh churned butter creamed with confectioner's sugar and vanilla bean
BUTTERCUP = Embrace the softness of a newly born baby and the creaminess of vanilla custard. Powdery and sweet, and oh so darling.
BUTTERED POPCORN = Crisp, buttery popcorn scent, just like the real thing
CALABRIAN BERGAMOT & VIOLET = lavish bergamot and delicate violet, like a fresh, gentle breeze from a lush Italian oasis. The middle notes of sparkling citron and fresh pear are seated upon a delicate base of soft sandalwood.
CANDY APPLE = An irresistible blend of juicy apples, rounded out with notes of sweet plums and ripened strawberries, enhanced with a splash of lime, orange zests, with sharp green notes.
CARAMEL APPLE = Tart and crisp with the added creaminess of caramel
CARIBBEAN COCONUT = just like exotic, tropical coconuts on your favorite island. I can almost picture the umbrella in my drink right now.
CASHMERE = Lily of the Valley, Suede Notes, Bergamot, Ylang, Jasmine Maroc, Sandalwood, Orris, Amber, Vanilla, Cedarwood, Patchouli, Musk (Donna Karan "Cashmere Mist" type)
CHAI TEA = delicious citrus notes of Bergamot and Sicily Lemon, with notes of Nutmeg, Cinnamon, Tahitian Vanilla and a little bit of Allspice
CHAOS = Clean, sexy, class floral with top notes of peach, orange blossom, gardenia, and cylamen leading to yet more flowers in a middle composed of Bulgarian rose oil, jasmine, lilac, iris, and calla lily with a touch of musk and tolu balsam (Robert Piguet "Fracas" type)
CHERRY KISS = sweet and delicious, reminiscent of cherry lollipops (great for kids)
CHILDHOOD MEMORIES = Based on a ritzy hand-blended boutique perfume, this fragrance is everything from childhood, and more! It's based on a bouquet of the most exotic, rare wild flowers background, with notes of caramel and musk on the dry down. This fragrance induces smiles and memories of lazy summer afternoons, when we could run around the sprinkler in our underwear! (Child type)
CHINA RAIN = A truly refreshing, clean aroma with top notes of fresh rose petals, middle notes of wisteria and cyclamen, and bottom notes of sandalwood and vanilla.
CHOCOLATE COVERED CHERRIES = delicious juicy cherries, covered with creamy milk chocolate
CHOCOLATE COVERED STRAWBERRIES = Hints of orange liquor accent the fresh fruity tones of this luscious confection. Ripe red strawberry is surrounded by creamy milk chocolate with sweet vanilla creme and rich maple.
CHOCOLIXER = Top notes of chocolate are lightly underscored with a citrusy fusion of orange, lemon, bergamot, and mandarin, with vanilla, hazelnut, and sweet, sweet musk in the drydown (Aquolina "Chocolovers" type)
CHRISTMAS TREE = All the joys of Christmas, with pine, the candy canes warmed by the lights, and the bracing hint of snow in the air
CHUNKY MONKEY = Banana Puree, Walnuts, Cocoa, Fudge Chunks, Cream, Sugar
CINNAMON BUNS = Sweet aroma of fresh baked dough, cinnamon, brown sugar, and icing
CITRUS BASIL = The bright scent of citrus rounded out with the earthy green of basil (Bath & Body Works "Cool Citrus Basil" type)
CLASSY = rich orange blossom, floral rosy, violet, jasmine, rich sandalwood, and musky, amber vanilla (Chanel #5 type)
CLEAN = fresh unisex scent, with mandarin orange, black currant, lily of the valley, rose, jasmine, clove, vetiver, sandalwood, tonka bean, raspberry & peach (will be discontinued when supplies run out)
CLEAN V.2 = Super clean, lemony fresh, with lots of personality and and pizzazz. Top notes of black currant, essential oil of lime, and lemon oil from Italy lead to a soapy midsection highlighted by rose, jasmine, pink grapefruit, and geranium, with violet, white musk, and soft woods notes in the drydown (Clean type)
CLOUD NINE = Citrus and flowers (Clinique "Happy" type)
COAL = Tahitian Vanilla, Star Anise, Simple Syrup
COCONUT LIME VERBENA = zesty lime and kumquat peel with mandarin, muguet and sheer coconut water (Bath & Body Works type)
COLD BEER = cool, refreshing, laid back, great for guys
COLD RUSH = refreshing, masculine scent possesses a blend of lavender, jasmine, marine, mint, cedarwood, oakmoss, musk and sandalwood. (Davidoff "Cool Water" for men type)
COMFORTING = honey almond
COTTON CANDY = Light, sugary scent that will take you back to those childhood carnivals
COZY CAMPFIRE = notes of woods, raspberry and vanilla blend together to smell JUST like a campfire -- strange, but true!
CRANBERRY = The tart spiciness of cranberries. A great Fall and Winter scent
CREAM CHEESE FROSTING = freshly churned butter, buttercream, cream cheese and an intriguing finish note of butterscotch
CREAMY PEPPERMINT = Vanilla Sugar, Pure Peppermint, Marshmallow Fluff, Creme de Mint
CRISP = cucumber melon
CUCUMBER MINT = cucumber, spearmint. So refreshing!
CUDDLY = Citrus, sweet floral, apple blossom, geranium, soft amber, jasmine, and musk (Yankee "Clean Cotton" type)
CURVE BALL = refreshing, spicy, lavender, amber fragrance. This masculine scent possesses a blend of fresh greens, warm wind, pepper, and finishing with mahogany and water. (Liz Claiborne "Curve" for men type)
DAYDREAMING = A brilliant, exuberant blend of sultry Amber and fresh Apricot that sends forth moods of lighthearted, spirited, happy times.
DEEPEST KISS = Mirabella Plum, Black Raspberry Amber, Peony, Vanilla Bean, Sensual Musk, Fresh Spun Cotton Candy (Bath & Body Works "Dark Kiss" type)
DELICIOUS = Grapefruit, Cucumber, Magnolia, Apple, Tuberose, White Muguet, Rose, Violet, White Amber, Woods (DKNY "Be Delicious" type)
DESTINY = Orange, Lavender, Pine, Patchouli, Lemongrass, Fir, Cashmere Musk (Lush "Karma" type)
DEVIL'S FOOD CAKE = just like chocolatey, delicious cake, straight from the oven
DIVINE = white lily, jasmine, and rose with citrus, violet, and pepper, patchouli, sandalwood, and white musk. Very soft and sensual.
DOWN THE SHORE = It's the beach to everyone else, but when you're from NJ, you call it "down the shore". A sparkling, intoxicating blend of sand jasmine, sea spray, salt, and mandarin. It doesn't get closer to the beach than this. (Bobbi Brown "Beach" type)
DRAKKAR = blend of Lavender, Citrus, Spice and Wood ("Drakkar Noir" type for men)
EGYPTIAN MUSK = Fresh citrus, soft floral, light and clean musk, with hints of precious woods
ENERGY = a stimulating blend of citrus, including grapefruit, lemon and lime, with hints of fresh cucumber and jasmine, and a touch of pineapple, blackberry and champagne
ESCAPE WITH ME = birch leaf, grapefruit, juniper, bergamot, and eucalyptus, with woodsy-herbal midnotes of sage, cypress, balsam, and rosemary lead to a drydown of patchouli, vetiver, and sandalwood (Calvin Klein "Escape" for men type)
FANCY = delicate goji leaf, peach blossom, bergamot, blush champagne, seductive lotus blossom, peony, plumeria, jasmine, Turkish rose, creamy amber, blonde woods, sensual musk and patchouli (Jessica Simpson's "Fancy Love" type)
FLIRTY = apple, waterlily, osmanthus, jasmine, honeysuckle, lotus, cashmere woods, musk, iris (Victoria's Secret "Sexy Little Things" type)
FORBIDDEN FRUIT = A tempting, juicy fragrance blend composed of fresh top notes of green apple, red delicious apple, and pineapple with middle notes of tropical peach blossoms, and orchid, all sitting on a fruity, floral musk.
FRANKINCENSE = An oriental, woodsy fragrance blend which captures the true essense of real frankincense. Its aldehydic, sweet, herbaceous top notes are reminiscent of fresh incense, and are well-balanced with floral notes of lilac and real olibanum.
FRENCH LAVENDER = Relaxing aroma of fresh lavender flowers
FRESH CUT GRASS = need we say more? Smells just like the real thing. True and fresh.
FRESH DIRT = Fresh, earthy, muddy dirt
FRESH LINENS = fresh and clean, like cottons which have been hung outside on the line to dry
FROSTED SNOWDROPS = romantic musk and sandalwood, with delicate winter flowers. (Bath & Body Works type)
FRUIT LOOPS = just like the beloved kids' cereal with juicy orange, ripe berry, fresh tangerine, sweet vanilla (great for kids!)
FRUIT PUNCH = fresh fruit juices and sugar (great for kids)
GARDEN FRESH MINT = Spearmint, Fresh Lettuce and Rain (Bath & Body Works "Garden Mint" type)
GARDENIA = strong white floral, distinctive and lush
GINGER FISH = sparkly with top notes of Lime and Lemon, followed by a heart of Ginger, generic fruit notes and a dry down of Musk. Reminds me of a really citrus ginger ale drink. Fresh, happy, and hip. (Primal Elements type)
GINGER PEACH = Ginger spice mixed with luscious peaches (Pier One type)
GINGERBREAD HOUSE = Blend of Nutmeg, Clove, Ginger and Cinnamon
GLAMOROUS = fresh Oriental scent with notes ranging from jasmine and rose petals, bergamot orange and vanilla (Chanel "Coco Madeomiselle" type)
GLITTER = seriously feminine, yet confident and alluring aroma blending sheer floral notes of iris, jasmine, water lily, orchid, and white rose with clean, fresh top notes of neroli and pink grapefruit blossoms and sexy bottom notes of sandalwood, soft musk, and tonka bean
GOOEY BROWNIES = dark, fudgey, chocolatey goodness
GORGEOUS = Bulgarian rose, calla lily, orange blossom, gardenia, lotus, iris, white stephanotis, sheer musk and floral nectar ("Vera Wang" type)
GRACEFUL = Italian bergamot,lemon,fruity touches of peach, plum, raspberry, and white musk (Philosophy "Amazing Grace" type)
GRAPE SLUSH = tasty Concord grapes (great for kids)
GREEN APPLE LOLLIPOP = The spunkiest, tartest, most delicious green apple scent you can think of. Reminds us of green apple Jolly Ranchers!
GREEN TEA = oakmoss, musk, pink grapefruit and lemon tea (Elizabeth Arden "Green Tea" type)
HIBISCUS = Summer in a bottle! This hothouse flower blends fruity apple, black currant, lime, and bergamot with heady jasmine and rose, with sexy white musk, amber, and sandalwood
HOT APPLE PIE = A perfect blend of baked apples lightly spiced with cinnamon in a rich filling in a warm baked crust. So yummy and so true, it makes your mouth water.
HUSH = soothing blend of lavender and musk (Johnson & Johnson "Bedtime Bath" type)
I LOVE YOU = Tangy Mandarin, Ivy Leaves, Champaca Flower, Red Orchids, White Roses, Violets, Damascus Plum, Amaranth Wood and Blackberry Musk (Dior "J'Adore" type)
INDIAN SUMMER = A deliciously complex fragrance with top notes of strawberries, green apples and pears, middle notes of geranium and basil, and bottom notes of oak and fresh greenery
INFATUATION = top notes of mandarin and bergamot, leading to a heart of lavender, myrrh, sage, and spices such as clove, nutmeg, and coriander. The drydown is warmed by amber, musk, and sandalwood (Calvin Klein "Obsession" for men type)
IRISH TWEED = Lemon, French verbena, peppermint, sandalwood, Florentine iris, herbaceous clover, violet leaves and ambergris. (Creed "Green Irish Tweed" for men type)
IRRESISTIBLE = Peach, bluebell, Granny Smith apple, lemon, jasmine, bamboo, white rose, guava, pineapple, musk, amber, cedar, and sandalwood (Dolce & Gabbana "Light Blue" type)
ISLAND ESCAPE = Sweet, intense, tropical Hawaiian Jasmine (Pikaki)
JASMINE VANILLA = sexy vanilla absolute and soothing floral jasmine
JAVA JOLT = fresh roasted coffee
JELLY DONUT = Sugar, Fried Dough, Sweet Vanilla, Sweet Strawberry
JOYFUL = Fresh as a garden after the rain, sheer and shimmering floral, with white lilies, violets, black lilies, jasmine, patchouli, peony, exotic baie rose, black lilac, gardenia, moss, musk, sandalwood, and cedar. Never sweet, always fresh. (Estee Lauder "Pleasures" type)
JUICY LIFE = for girls who want it all! Tantalizing notes of wild berries, mandarin, honeysuckle, gardenia, jasmine, amber, caramel, vanilla, sandalwood, and praline. Live the juicy life! (Juicy Couture "Viva La Juicy" type)
JUICY WATERMELON = sweet, cooling, refreshing watermelon (Yankee Candle type)
KENTISH RAIN = Rainy, salty mist green notes with basil, green leaf, ozone, muguet lily, rose and jasmine, which bring out the touch of violet in the blend for sweetness. Bottom notes of Sandalwood and tonka round out the earthy, coast like feel.
KISMET = Fresh floral notes of hyacinth, white musk, pink pepper, and jasmine, blend with fresh vetyver, citrus, absolute of iris, and amber of patchouli. Sensual, sexy, spicy and surprising. (Chanel "Chance" type)
LAVENDER AMBER = the crispness of lavender mixed with the soft, warm tones of amber. Truly a sensual yet relaxing fragrance journey.
LAVENDER VANILLA = Soothing blend of fresh lavender and fresh vanilla beans
LEMON LAVENDER = blend of lavender and fresh lemons (Yankee Candle type)
LEMON SUGAR = Blend of Italian Lemon Ice, Sugar, Ginger Flowers (Fresh Sugar type)
LEMON VERBENA = sparkling top notes of lemon, a little lime and peach, atop a base of rose, geranium, and green lemon leaves. (L'Occitane Verbena type)
LEMONGRASS MINT = lemongrass and spearmint. Very refreshing. Great for spring and summer!
LEMONGRASS SAGE = blend of lemongrass and sage (Bath & Body Works type)
LICK ME ALL OVER = blend of vanilla, orange, pineapple and cherry. Tantalizing and delicious!
LIME BASIL MANDARIN = unisex fragrance with fresh limes and zesty mandarin, undercut by peppery basil and white thyme (Jo Malone type)
LIQUID CRACK = Funky and fun fragrance with sweet, fruity notes that leave a fizzy taste on your imagination – pure sugar in a bottle! Reminds us of the old-fashioned ribbon candy suckers!
LITTLE BLACK DRESS = Bottom notes of White Carnation and blood orange are the perfect foil for the heart notes, comprised of sandalwood, black rose, smoky wood, and a kiss of patchouli. The top notes give a hint of toasted vanilla bean and whiffs of vetiver, amber, and the tiniest touch of Egyptian musk for a smoky, sexy finish.
LOLITA = Ivy Leaves, Aniseed, Amarena Heart, Violets, Iris Roots, Vetiver, Tonka Bean, Vanilla, Musk. An enchanting and alluring scent that is light and endearing ("Lolita Lempicka" type)
LONDON = blend of Bergamot, Juniper, Jasmine, Patchouli ("Burberry London" type for men)
LOVE ME TENDER = A truly romantic, seductive blend of white and dark chocolate, violet, fresh jasmine, musk, blackberries, vanilla, and just a hint of fresh green top notes. So sexy, you'll be unstoppable.
MAGIC COACH = fresh and energetic notes of mandarin and guava, with tender floral notes of lily and violet leaves, with a center of Genet flower, arranged with jasmine and mimosa and just a hint of honey. The precious base includes woody notes, vanilla, amber and iris. (Coach type)
MANGO MAMBO = ripe mango
MAPLE PECAN STREUSEL = maple, pecan, and cake accord
MARGARITA LIME = Lime, orange, and tequila make this fragrance a deliciously uplifting wake-up scent!
MASCULINE MUSK = sexy musk for men
MERINGUE KISS = Raw sugar, lemon zest, meringue, fresh whipped cream, and creamy vanilla, and shortbread. We can't think of anything else quite as delicious. (Bath & Body Works "Hello Sugar" type)
METRO CHIC = Italian mandarin, white osmanthus, wild red strawberries, with gardenia, honeysuckle, mimosa, red rose damascenia, sandalwood, vanilla absolute, rum flavor and creamy musks. Fun, flirty, and very Sex and the City. ("SJP NYC" by Sarah Jessica Parker type)
MINT CHOCOLATE CHIP = Milk Chocoate, Fresh Mint, Ice Cream, Sugar, Creamy Vanilla
MONKEY KISSES = banana, grapefruit, strawberry, kiwi, bubble gum, and vanilla (great for kids)
MOONLIGHT WALK = notes of French lavender, lily of the valley, oakmoss, and musk. Very romantic. (Bath & Body Works "Moonlight Path" type)
MOROCCAN MINT = scrumptious blend of Spearmint, Peppermint and Corn Mint, with just a touch of black tea sprinkled in. Cool, crisp, and refreshing.
MY CHILDREN'S ROOM = The scent of innocence and joy! Sweet violet petals and old fashioned powder with a light floral top note. If you have children and have ever rested your chin on the top of their warm little heads and sniffed their sweet scent, you have an idea of the nature of this scent.
MY DEAR = Green Tangerine, Violette, Pink Jasmine, Patchouli, Crystalline Musk, Strawberry Leaves, Caramelized Popcorn, Strawberry Sorbet (Dior "Miss Dior Cherie" type)
MY SECRET CRUSH = fruity, flirty blendwith notes of Macintosh apple, peach, tart plum, red raspberry, and Italian lemon. A classically floral heart of rose and jasmine leads to a sexy, long-lasting finish of musk and amber (Victoria's Secret "Secret Crush" type)
MYSTERIOUS = A magical blend of bright melon and sparkling mandarin mixed with green notes, orange blossom, star jasmine, amber, woods, vanilla and musk. (Thierry Mugler "Alien" type)
NEOPOLITAN ICE CREAM = Creamy Vanilla, Sweet Strawberry Syrup, Chocolate Ganache
OATMEAL, MILK & HONEY = Blend of Oatmeal, Milk, Honey and Almond
ORANGE BLOSSOMS = sweet, juicy mandarin oranges, muguet lily, fresh greenery notes, and a touch of amber with orange blossom petals creates this beautiful fragrance arrangement.
ORANGE JUICE = sweet, juicy oranges
PASSIONFRUIT & PINEAPPLE = blend of Passionfruit, Pineapple, Guava
PASSIONFRUIT ROSE = exotic floral that is wonderful for refreshing on the long hot days of summer. Crisp, sweet, and modern, and as cool and tropical as a tall iced mimosa. This scent is reminiscent of warm, windy Hawaiian nights.
PATCHOULI = earthy, musky, smoky and deep
PATCHOULI HONEY = Don't like Patchouli? Think again! Sweet essence of honeycomb wrapped around patchouli twigs. Light notes of candied fruit & lemon peel. Very light and alluring!
PEACH DAIQUIRI = delicious blend of Peach, Orange, Jasmine, and Vanilla. Soooo good!
PEACH DREAM = ripe peaches
PEARBERRY = Juicy Pears, Boysenberry, Raspberry, and Blackberry (Bath & Body Works type)
PEPPERMINT = traditional peppermint sprigs offer a cooling, uplifting scent
PINK SUGAR = blend of vanilla and caramel, very fresh and light, with notes of bergamot, orange, rasperry, fig leaves, lily of the valley, licorice, strawberry, red fruit cotton candy, musk and wood (Aquolina "Pink Sugar" type)
PLUMERIA = sweet fruity tropical floral that is fabulous for spring. This scent makes you want to get on a plane and go island hopping. With notes of cassis, juicy peach, melon, plumeria flower, gardenia, jasmine, sandalwood, and musk.
POMEGRANATE & BLACK CURRANT = tart pomegranate, citrus zest, juicy black currant, with some light hints of soft florals and leafy greens. Delicious!
PUCKER = tart, tasty, lemony fresh scent with a touch of sugar
PUMPKIN CRUNCH CAKE = The aroma of creamy pumpkin pie filling with rich milk, vanilla cream, orange peel, and sweet carrot, surrounded with freshly baked yellow cake, melted butter, pecans, and hints of ground cinnamon, clove bud, nutmeg, and spices. Stop looking for the perfect pumpkin scent. You've found it here!
PURE RAIN = Blend of Lime, Mint, Hyacinth (Lever 2000 type)
RASPBERRY LEMONADE = blend of Raspberry, Lemon, Sugar and Vanilla
RED CARPET = A blooming rose accord balances with hints of lily, while patchouli warms the floral tones. Precious amber, warm woody notes and soft musky vanilla surround the bouquet. Spicy, fruity, luxurious floral. Very dramatic, very sexy, very "notice me."
RED HOTS = just like cinnamon candies
RED VELVET CAKE = top notes of dark chocolate, strawberry syrup, and red currant, with middle notes of cocoa powder, buttermilk, and sugar cane, and base notes of creamy sandalwood, Tonka bean, and vanilla extract. Smells fresh from the oven. Mmmm…
RISQUE = A flirtatious, fruity, sexy scent with a tantalizing blend of sweet juicy candied apples and pomegranate, with nuances of fresh ivy and oakmoss.
ROBYN = My signature scent. A woody-oriental fragrance with notes of deep, sexy vanilla, cashmere, cinnamon, bitter orange, sandalwood, musk, and sultry woods. A warm, tempting blend of passion, sensuality, and romance, with a little edge. Seductively rich, never heavy. Like my name, this fragrance embodies the way I feel, who I am, and who I want to be. Wear it. Be intensely feminine. Be uncaged.
ROCKY ROAD = Chocolate Ice Cream, Mini Marshamllows, Roasted Almonds
ROMANTIC = Rose, muguet, lilac, apricot blossom, sandalwood, amber, and musk (Ralph Lauren "Romance" type)
ROMANTIC AMBER = Blend of Sandalwood, Amber, Musk and Vanilla. Seriously sensual. Seriously romantic. (Victoria's Secret "Amber Romance" type)
RUNWAY = sophisticated blend of bergamot, bitter orange, mandarin flower, mimosa absolute, Indonesian patchouli, labdanum, tonka bean, amber, musk, and Indian sandalwood. Intensely feminine and elegant. (Prada type for women)
SANDALWOOD = woodsy, soft and sensual
SAPMOSS = A very unusual, earthy blend, with natural petigrain and galbanum, floral herbal yellow rose, cyclamen, and green notes. Strong bottom notes of natural olibanum, patchouli, sandalwood, and Virginia cedarwood oil, along with rich musk and Madagascar vanilla (Aveda "Sapmoss" type)
SATSUMA = fresh orange accord, pineapple, grapefruit, orange, mandarin, sherbert, plum (The Body Shop type)
SECRET FETISH = A super sexy blend of vanilla, amber, orange blossom, oakmoss, musk, sandalwood, and other oriental spices (Obsession type for women)
SENSUAL = Sweet, rich, clean musk ("Jovan Musk" type)
SENSUOUS AMBER = exotic scent of pink lotus petals enveloped in golden amber, blended with succulent plum, wild berries, white rose, orange flower, iris, vanilla, patchouli, praline, musk, and creamy sandalwood (Bath & Body Works "Sensual Amber" type)
SEXY = Roasted hazelnuts, chocolate, caramel, vanilla, honey (Thierry Mugler "Angel" type)
SEXY SNOWSTORM = sexy, spicy blend of peppercorns, nutmeg, and fresh clove with notes of elderberries, blackberries, plums, and fresh green oakmoss, with magical, effervescent top notes of carbonated fizzy pop and just a hint of cool mint. Great for men!
SHIMMERING = Lotus flower, lilies, jasmine petals, pink peonies, rose de mai, tuberose, orange blossom, white musk, ambrette, and sandalwood (Ralph Lauren "Blue" type)
SMILE = uplifting fragrance blend of citrus paradise fruit, mandarin orange, tangy clementines, pettigrain, orange blossoms, heliotrope, water lily, and fresh green clover.
SNICKERDOODLE COOKIE = Cinnamon, Sugar Cookie, and All Spice
SO LOVELY = Lavender, orchid, and white amber mingle with apple martini, paper whites, bergamot, rosewood, and musk. Pure innocence blended with exotic nature. (Sarah Jessica Parker "Lovely" type)
SOUL MATE = Mandarin, Bergamot, Litchi, Peach, Jasmine, Plum, Vetiver, Amber, Musk (Dolce & Gabbana "The One" type)
SPARKLING = fruity citrus, with cherry blossom, red apple, peach, tamarind, and blondewood (Victoria's Secret "Love Spell" type)
SPARKLING PEAR = A sparkling blend of pear nectar, cucumber, apples, orange, jasmine, vanilla, cassis and violet (Victoria's Secret "Pear Glace" type)
SPICY LIME = Lime, clove, ginger, nutmeg, vanilla bean, patchouli, and sandalwood (perfect for men)
STARRY NIGHT = Irresistible blend of Grape, Peach, Citrus, Plum, Rose and Musk.
STRAWBERRIES & CREAM = Plump berries with the sweetness of farm fresh cream
STRAWBERRY MUSK = Heady, sweet, rich, and irresistible! Even self-proclaimed "Musk Haters" love this fragrance!
STRESS RELIEVING = eucalyptus mint
SUGAR COOKIE BRULEE = An incredibly, delectible gourmand scent which combines rich, velvety vanilla, creamy butterscotch, sugar cane, and just the right amount of freshly baked sugar cookies.
SUGAR COOKIES = vanilla, sugar, and cookie accord
SUGAR PLUM FAIRIES = delicious holiday blend of plum and sweet orange
SUGARED FIGS = warm fragrance combines ripe figs with caramelized brown sugar and soft, velvety musk
SUGARED SHORTBREAD = A classic, traditional, mouth-watering cookie with a hint of anise, hot buttered creamy vanilla and fresh baked notes with caramelized sugar and a hefty dusting of powdered sugar. One of my very favorites!
SWEET BABY BEE = Blend of Vanilla, Peach, Violet, Sugar (Burt's Bees Baby Bee Buttermilk type)
SWEET DREAMS = a soft baby powder scent that brings to mind sweet babies and hugs
SWEET PEA = A green fresh bouquet with watery green leaves, lily of the valley, summer melon, apple, jasmine, rose, and a zesty blend of orange and lemon oils, with a base note of white musk and vetiver (Bath & Body Works type)
SWEET PUMPKIN = apple, cranberry, cinnamon, pumpkin and clove (Bath & Body Works "Sweet Cinnamon Pumpkin" type)
SWEETIE PIE = a blend of cream soda, fresh watermelon slices, hubba bubba bubblegum, with a hint of new born baby. Takes us back to a time when we didn't have to work, and life was just about sitting around eating a bunch of candy! Ahhh, those were the days!
TASTY TANGERINE = juicy, quenching, delicious tangerines.
TIBETAN BLACK TEA = Robust, spicy fragrance made from the slightly smoky smelling Tibetan Black Tea, intensified by the woody base notes of dry coniferous trees. Welcome wisps of delicate white floral and herbal notes make this earthy scent mystical and exotic. Wonderfully masculine.
TICKLE ME TAFFY = Delicious blend of confectionary sugar, wild berry fruit syrup, orange crush, black cherry, tangerine splash, sweet bubble gum, vanilla taffy, and musk. This is the tooth fairy's dream fragrance!
TIDE = wonderfully clean and fresh, like the ocean after a big rainstorm
TOASTED MARSHMALLOWS = The nostalgic aroma of marshmallows toasted over a crackling campfire.
TOFFEE APPLE CRUNCH = The aroma of a granny smith apple with creamy, buttery caramel, dipped in crunchy toffee chips. Can you say yummy?
TOXIC TRANCE = unisex, incredibly sexy fragrance which begins with top notes of green citrus notes, mellowed out with glistening, powdery floral notes. The middle notes of the fragrance involve the infusion of neroli, violet, and herbs, with a bottom note of powdery floral musk.
TROPICAL PARADISE = A fresh tropical combination of pineapples, mango, papaya, coconut, and wild watermelon. Super delicious…get your tiki on!
TRUE LILAC = beautiful, true lilac flower
TURTLE PIE = Pecans, Brown Sugar, Semi-Sweet Chocolate Chips, Caramel, Vanilla, Rum
TWILIGHT = Juicy Berry, Soft Mimosa, Apricot Nectar, Vanilla Musk, Sensual Amber, Precious Woods (Bath & Body Works "Twilight Woods" type)
UNFORGETTABLE = Rose, peony, bergamot, mandarin, orange blossom, geranium, jasmine, musk, patchouli, and lots of amber ("Stella McCartney" type)
VANILLA BEAN NOEL = warm blend of fresh vanilla bean, warm buttery caramel, rich comforting cream, tonka bean and musk. The most delicious vanilla you've ever smelled. (Bath & Body Works type)
VANILLA NOIR = sexy dark vanilla, black plum, bergamot orange and warm, seductive Madagascar Musk (Bath & Body Works "Vanilla Noir" type)
VERY MERY CRANBERRY = sweet, fresh blend of cranberry, citrus and warm woods, perfect for the holidays or any time. (Bath & Body Works type)
VIOLET BOUQUET = gorgeous, delicate floral
WACKY WATERMELON = watermelon, lime, lemon, and bergamot, with marigold, sweet juicy melon, white musk and vanilla. Smells just like watermelon taffy! So yummy!
WARM VANILLA SUGAR = sweet brown sugar, buttery vanilla, and a soft hint of musk (Bath & Body Works "Warm Vanilla Sugar" type)
WASABI = Bright and fresh with hints of Eucalyptus, Ginger and Peppermint for refreshing top notes. It is grounded with Thyme and the faintest touch of Amber and Musk. Very different, very clean, very fun!
WHITE AMBER = Lemongrass, Verbena, Coriander, Driftwood, Sandalwood, Narcissus, Amber Stone, Tonka Bean, Musk
WHITE TEA & GINGER = yuzu, lemon, green tea, bergamot, geranium, nutmeg, rose, earl grey tea, musk, woods, and berries. Very soothing, yet uplifting. (Bath & Body Works type)
WILD DAISY = notes of wild strawberry, violet leaves, red grapefruit, gardenia, violet, jasmine, musk, vanilla and white woods. Think floral with a vintage edge. (Marc Jacobs "Daisy" type)
WINTERY CANDY APPLE = A fun fragrance that begins with top notes of crispy apple, pineapple, and zests of orange, with middle notes of neroli and cinnamon, followed by base notes of sandalwood, fresh musk, bamboo, and patchouli.
YOUNG AT HEART = Poppy, Green Accord, Pink Mimosa, Pepper, Creamy White Woods, Musk. A light, clean, slightly sweet scent. (Philosophy "Baby Grace" type)
YUZU = grapefruit and citrus
See more of my shop goodies here!
http://www.etsy.com/shop/robynsnestboutique
INGREDIENTS:
Grade A Extra Virgin Olive Oil, Palm Oil, Coconut Oil, Safflower Oil, Glycerin (kosher, of vegetable origin), Purified Water, Sodium Hydroxide, Sorbitol, Sorbitan oleate, Soybean protein, Fragrance, Skin Safe Colorant.
Learn more about the shop and process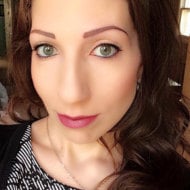 Robyn
---
Overview
Handmade item
Materials:

olive oil soap, fragrance oil, colorant, gift tag, cellophane

Ships worldwide from

United States

Feedback: 987 reviews
Favorited by: 35 people