Known for the somewhat experimental nature of his music, some might claim Paul Dresher's music to be minimalist ... with plausible reason. But if one were to put this record on the player and lie back, comfortably and do nothing but listen to the music - one would have a pleasant surprise.
Within the progressions of Dresher's music are curiosities of tone and structure as well as surprising juxtapositions of voices and instruments, which, blended by his consummate tonal ear, produce a world of listening wonder .... and exploration.
The structure of the work, which, on first, casual hearing, appears to be repetitive, reveals, upon continued close listening, to have complexities contradicting the simplicity of form. This is not party music; it might not even be public music; it is, to my way of listening, private music - delicious private music that builds an aural environment - all the better to perceive that same music ... which then is revealed as not the same.
This record of early Dresher compositions is not commonly seen on the market.
This is Beautiful Minimalist Music for the Mind and Soul ... featuring the Mysteriously Cryptic but and Delightfully Down-to-Earth Creations of Paul Dresher
NIGHT SONGS / CHANNELS PASSING / STUDY FOR VARIATION - Performed by
THE NEW PERFORMANCE GROUP OF THE CORNISH INSTITUTE
NEW ALBION RECORDS - NA 003
STEREO ~ 33 1/3 rpm - 1984
CONDITION
USED / PREVIOUSLY PLAYED
All records are test-played to determine condition.
CLEAN AND PRESENTABLE WITH THE FOLLOWING NOTED:
JACKET : Light surface rub - record ring is discernible, front and back - soft bumps to open end corners - else bright and clean with no splitting to edges
LINER : Clean, plain paper liner
DISC : Clean and bright - plays brightly with a minimum of extraneous noise -- over all a pleasurable listen with no skips or stops. - exceptional, really.
http://www.etsy.com/shop/Brothertown
http://www.etsy.com/shop/ProfessorBooknoodle
http://www.etsy.com/shop/CityBeatVintageVinyl
Learn more about their shop and process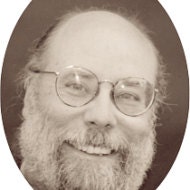 J.B.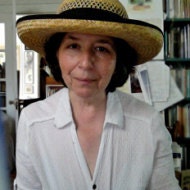 Amy B.
Paul Dresher - Night Songs - Beautiful Minimalist Music for the Mind and Soul - Vintage Vinyl Record Album,1984 New Albion LP
Listed on Jul 13, 2016
142 views