Looking to go 'Green' with your laundry? My wool Dryer Balls are a money and time saving alternative to chemical-laden dryer sheets! A MUST for cloth diapers!!  

These Dryer Balls do a number of wonderful things:

1. They are an Eco-friendly alternative to the conventional dryer sheet.

2. They do more than a dryer sheet by pulling the moisture out of your clothes so you don't have to run your dryer as long, saving you time and money.

3. They reduce static just like dryer sheets do.

4. They soften your clothes like liquid fabric softener when they're bouncing around your dryer. Fabric softener has harsh chemicals that make your clothes soft and also increase the flammability of your clothes putting you at risk of a dryer fire - not fun!

5. They're wonderful cat and dog toys when they "accidentally" make their way out of the dryer!

6. They're made of 100% wool so they're safe for babies to learn about colors and as a counting tool, they love the texture!

7. They're absolutely WONDERFUL for cloth diapers! They keep them soft and clean without the harmful chemicals in conventional dryer sheets.

8. They are firm and can be used as massage therapy balls to relieve conditions such as plantar fasciitis, sore muscles including tired feet, achy hands and a stiff body!

******* FREQUENTLY ASKED QUESTIONS! *******

Q - First off, what's so horrible about conventional dryer sheets?

A - Conventional dryer sheets can contain some really nasty chemicals such as:

A-Terpineol - Associated with central nervous system disorders
Benzyl Acetate – A carcinogen linked to pancreatic cancer
Benzyl Alcohol - An upper respiratory tract irritant
Camphor – It's listed on the EPA's Hazardous Waste list
Ethyl Acetate – Another culprit on the EPA's Hazardous Waste list and an irritant to the eyes and respiratory tract

Considering your skin is the largest organ in your body - through which your body absorbs everything that you put on it (including lotions, makeup and perfume) you're going to want to stay away from as many nasty chemicals as possible!

Q - How long will these dryer balls last?

A - There are dozens of factors in how much mileage you'll get from your Dryer Balls. Some families have harsher textured laundry (heavy denim overalls, multi-zippered garments, velcro on everything, etc.) whereas some have softer textured laundry (cottons, rayon, etc.) The amount of laundry you do, the temperature of your dryer, the weather outside - the list goes on! I've had customers who have emailed me that they're still using the ones that they purchased from me at craft shows six years ago! On the same hand, I've had other customers who run through theirs in a year because they've let their kids and pets play with them when they're not in the dryer and pretty much beaten them up! Thus, as much as I'd love to tell you exactly how long they'll last it would be like trying to figure out the stock market!

Q - What kind of wool do you use? Is it wool yarn, roving wool… ?

A - I use 100% wool yarn which I felt three times over so you have no worries of it unraveling. I've found through experimentation that roving wool pills a lot more than wool yarn and you have to shave the little pills off frequently. I've also found that roving wool doesn't absorb the moisture in your clothes quite as well as the wool yarn does.  

Q – If my Dryer Balls pill, will they get all over my clothes? How do I get rid of them?

A – Actually, since I use wool yarn rather than wool roving, the chance for pilling is drastically reduced – though sometimes they can get a little hairy if some heavy duty laundry makes its rounds in the dryer – if that happens, all you'll need to do is take a sweater shaver to them and they'll be good as new! If you don't have a sweater shaver a pair of scissors will do – but be VERY careful not to cut into the actual dryer ball – that will speed up the pilling process! The pills actually cling to the Dryer Ball until you take them off yourself so no worries on having random little fuzzies all over your clothing!

Q - What kind of stuff do you use to felt your dryer balls?

A - That's a good question! Believe it or not, some dryer ball makers use scented conventional detergents to felt their dryer balls causing them to still smell scented even though you asked for them to be unscented. Conventional detergents still contain harmful chemicals that are still going to be on your dryer balls after many uses, but not MINE! I make ALL of my own soap from scratch using only washing soda, borax and Kirk's castille soap which is how I can PROMISE you that no harmful chemicals are used when I triple felt my dryer balls!  

Q - How big are these dryer balls?

A - Though they are individually made by hand they range between 2 and 1/2 to 3 inches in diameter - approximately the size of a tennis ball.

Q - Speaking of tennis balls - do you wrap yarn around tennis balls like some other dryer ball makers?

A - Absolutely not! Not only would they be just as loud as tennis balls but they wouldn't help absorb so much moisture! My dryer balls are 100% wool yarn all the way through! :)

Q - And speaking of tennis balls being loud - how loud are your dryer balls?

A - They are SUPER quiet and in some fluffy loads, you can hardly hear them at all!

Q - How are these any better than the plastic (PVC) ones that I got from my local superstore?

A - They are VERY different actually! The conventional plastic ones you see on TV and in your local store are made from plastic and when heated can emit harmful smells that can irritate the lungs. They also do not speed up your drying time as my 100% wool dryer balls do. My dryer balls also do not make any extra noise unlike the plastic ones which sound like someone is trying to break into your house! Plastic dryer balls can also rip and tear some more delicate clothing as my dryer balls do not.

Q - Do they reduce static?

A - They sure do! Some other ways to help reduce static are to put a ½ cup of vinegar in the rinse cycle of your wash and also to keep your natural fibers (cotton, silk, etc.) separate from your synthetic fibers (rayon, fleece, etc.) when in the dryer. The friction between the natural and synthetic is a major source of static.

Q - How many dryer balls do I REALLY need to use?

A - It really depends on what kind of load you've got. If you've got a small load of dedicates then 2 to 4 will be more than enough. However, if you've got a huge load of nothing' but fluffy wet towels and jeans then the more the better! I usually put in 10 to 12 in my really large, heavy loads. A good rule of thumb is, the more you use, the more it's going to save you. To be honest, I just keep all 12 of mine in the dryer at all times! Of course, that comes from the person who has dryer balls coming out her ears!

Q - How much are these dryer balls REALLY going to save me?

A - Again, it really depends on how many you use but starting with a set of 4 is a good place to start and they will save you between 40% in a small load to 25% in a large load. And it only increases with the more dryer balls you use!

Q - If I decide to get some of these dryer balls - how exactly do I use them?

A - This is the easiest part! Just throw them in your dryer with your freshly washed clothes and turn your dryer to its moisture-sensitive setting and let them do all the work! If you decide to get them scented, take them out of their package once you receive them and let them dry in the open air for about ten minutes before use. I scent them just seconds before I package them up so that they'll stay "wet" on the trip to you so that their fragrance will be stronger, but don't worry - if they seem over-powering at first, the scent mellows when you use them!

Q - How many balls do I need to use?

A - The more the better! That's what makes dryer balls amazing, the more you use the faster it's going to cut down on your drying time, the fluffier your clothes are going to be and the less static you're going to have in your clothes. Customers have asked me what's the bare minimum and I'd honestly have to say four. If you try to use just two or three, you're really not going to see a lot of their benefits. I've found that four is the magical number that you can really start to see the benefits of them. :)

Q - Is it safe to use the fancy colored ones with my whites? I don't want any tie dye shirts!

A - All of my dryer balls are color fast and WILL NOT run on any of your clothes, I've ran my 'Pink Paradise' set (reds and pinks!) in my dryer with nothing but whites and not even a hint of red was on any of them.


One last note - these balls are MADE TO ORDER!! I can normally get your dryer balls out in the mail within three days of purchase but around the holidays it can get a bit more hectic! Please let me know if you need your dryer balls by a certain date and I'll be more than happy to accommodate your request!

Thanks for looking and if you have any other questions, feel free to ask! I love telling people about the wonderful and Eco-friendly benefits of living a greener life, we've all got to start somewhere - it might as well be the laundry!
Learn more about the shop and process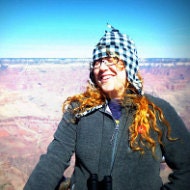 Tara Fletcher-Gibbs
Wool Dryer Balls - Rugged Blues - Set of 10 - An Eco-Friendly Alternative to the Conventional Dryer Sheet and Fabric Softener! Therapy Gift!
Overview
Handmade item
Material:

wool

Made to order
Ships worldwide from

United States

Feedback: 3575 reviews
Favorited by: 17 people
Listed on Jul 6, 2016
993 views