Details
The lotus is symbolic of renewal and grace. Rising up from darkness into enlightenment and serenity.

A graceful and modern piece for special occasions or everyday wear!

A perfectly formed lotus blossom charm measuring 15mm in size is suspended at the end of an 18 inch (45cm) sterling silver chain that slips neatly through a leaf shaped link at the opposite end of the chain.

Length shown on the model is 18"

**Loop the flower TWICE through the opening to secure the lariat in place.**

Easy to throw on and wear with absolutely anything.

Great everyday piece crafted in gorgeous sterling silver.
Shipping
Shipping from United States
Processing time
Please contact me to find out when this item will be ready to ship
***Please factor PRODUCTION TIME as well as SHIPPING TIME into when you need the product by.***** Most items are MADE TO ORDER. Production times vary by season, and are now approximately 1-4 business days.

We use the United States Postal Service for shipping, if you require another handling option, kindly let us know prior to purchase, additional shipping charges will apply.

*Domestic first class mail averages at about 2-5 business days transit time,

*International First class can vary greatly but typically runs about 1-3 weeks transit time. Tracking information is not available for such packages once they leave the US.

*Domestic Priority transit time averages about 2-3 business days

*International Priority transit time averages about 1-3 weeks, these parcels ARE tracked.

All domestic packages are tracked.

**BUYERS ARE RESPONSIBLE FOR ENTERING THE CORRECT ADDRESS INFO AT TIME OF PURCHASE**

We ship to the address we are given in checkout and are not responsible for mis-keyed addresses or errors made by the buyer in checkout or the misdirection of packages due to incorrect address entries.


IMPORTANT INFO REGARDING INTERNATIONAL ORDERS:

By law we cannot check "gift" on customs form under any circumstances. This practice of falsifying documents is illegal and could result in the loss of our business license. Please do not request this of us. Thank you for your understanding.
Fees incurred by international packages being returned to the US due to insufficient/incorrect addresses OR not being collected in time at destination will be the CUSTOMERS responsibility and must be paid before the item will be reshipped.

About customs fees:
International customers are responsible for all fees that may be imposed by their country of residence, including import taxes, customs duties, and fees levied by the buyer's country. These are not extra postage fees, and we the seller are not responsible for these fees. Additional charges for customs clearance must be borne by the recipient; We have no control over these charges and cannot predict what they may be or if they will even be requested of the buyer. Customs policies vary widely from country to country; you should contact your local customs office for further information. When customs clearance procedures are required, it can cause delays of weeks or months. All international orders will have a value declared on customs forms - no exceptions.







Payments
Secure options
Accepts Etsy Gift Cards and Etsy Credits
Etsy keeps your payment information secure. Etsy shops never receive your credit card information.
****NEW JERSEY RESIDENTS will be charged a 7% state sales tax as our operations are based in New Jersey****

We happily accept all credit cards via Etsy Direct-Checkout.

Direct Checkout is completely safe and secure. We do not see your billing info, credit card numbers or information regarding your financial institutions.

Returns & exchanges
****Please CONTACT US THROUGH ETSY'S CONVERSATION SYSTEM ONLY! If you have a question regarding shipment, custom work, or your order in general, we are happy to discuss it, but cannot guarantee we will get your email in our personal inbox. The fastest way to contact us is through Etsy. PLEASE message us through Etsy only!!*************

***********RETURN POLICY********

1) ***BULK ORDERS ARE A FINAL SALE***
This is in regard to purchases of 4 or more items, they do not have to be personalized.
Due to the great time and effort required to create/package and ship higher quantity orders, and the various hands involved in each bulk order, we have enacted and wholly enforce this policy. Thank you for your understanding.

If there is ANY doubt that you will be satisfied with your bulk order, please refrain from purchasing in bulk until you've had a chance to review a single item FIRST by ordering only ONE and then ordering the rest if you are satisfied with the product.

2) Returns are allowed on UN-WORN, NON-PERSONALIZED items and orders that have NOT been purchased in larger quantity, within 2 weeks of receipt. We can not allow returns on personalized jewelry unless there has been an error on our part. Any refunds are issued, minus shipping and handling charges, and a 15% re-stocking fee, in the form by which the item was paid.

For sanitary reasons we do not accept returns on earrings.

3) We must be contacted via email (support@otisbjewelry.com) for authorization for your return, please do not simply send the item back, communication is extremely important.

4) Returned item/s MUST be received back to us in the same condition in which is was shipped. Please be careful to pack the item so as to avoid chain tangling, broken stones or any other defects that can occur during shipment. If the item arrives back to us in severely poor condition, an additional fee may be incurred.

5) If you wish to exchange an item, this must be done within two weeks of receipt. Please contact us at Support@otisbjewelry.com for exchange authorization.

An exchanged piece will be replaced with the same item *only* upon receipt of the original item. If the item is not available, you may choose another item(s) of equal or greater value. If an item(s) of greater value is selected, the retail difference and applicable sales tax are required. This guarantee does not cover normal wear and tear, for which we cannot be held responsible.

6) If an item happens to break within one month (30 days) of the purchase date, we will gladly repair the item at no cost.

7) Sale prices are not honored on orders that have been purchased BEFORE the beginning of a sales event.

8) Requests for order cancellations must be initiated within 24 hours of order placement.
Due to high order volume we cannot alter orders or accept cancellations on orders that have already been entered into production or our shipping queue.

9) International packages that have been returned due to a customer error, will result in the subsequent fee being deducted from the refund in addition to the shipping charges.

IMPORTANT INFO REGARDING OUR JEWELRY:

Regarding our natural gemstones:
We here at Otis B are dilligent to ensure that every piece that leaves our workshop is accurately designed according to specific requests, the components are secure and in perfect condition and any gemstones are free of (unnatural) flaws or defects.

PLEASE NOTE that all natural gemstones are subject to unique inclusions/internal fractures that in now way constitute a "flawed" stone.*

Regarding our sterling silver jewelry:
*** We sell nothing but high quality, 100% STERLING SILVER jewelry.
If an order is shipped and then sits untouched for MONTHS, tarnish does occur, this is a natural chemical reaction to the surrounding air and happens with even the most expensive designer sterling silver jewelry, NOT JUST OURS. For this reason We always try to schedule wedding orders to ship about three weeks before the date they are needed by so the jewelry is not sitting for lengthy periods of time and we always include professional polishing cloths in every order to remove any tarnish that might occur. Tarnish is especially prevalent in the summer months and during lengthy international transits. We also recommend Wrights Silver Cream to easily restore luster, thank you for your understanding!
Should you wish to return an item you have purchased from us, it is important to keep these in mind.

Regarding our HAND STAMPED personalized products:
All charms are hand stamped (or hammered), in house, by two trained stamping professionals. The impressions are created by hammering an iron stamp onto a blank charm with a brass head mallet agains a solid steel block. PLEASE NOTE there will be a slight impression on the opposite side of the charm and this impression is a NATURAL byproduct of the stamping process and not in any way a flaw in your jewelry.
HAND STAMPED JEWELRY IS NOT TO BE CONFUSED WITH LASER ENGRAVED JEWELRY

****Please CONTACT US THROUGH ETSY'S CONVERSATION SYSTEM ONLY! If you have a question regarding shipment, custom work, or your order in general, we are happy to discuss it, but cannot guarantee we will get your email in our personal inbox. The fastest way to contact us is through Etsy. PLEASE message us through Etsy only!!*************

***********RETURN POLICY********

1) ***BULK ORDERS ARE A FINAL SALE***
This is in regard to purchases of 4 or more items, they do not have to be personalized.
Due to the great time and effort required to create/package and ship higher quantity orders, and the various hands involved in each bulk order, we have enacted and wholly enforce this policy. Thank you for your understanding.

If there is ANY doubt that you will be satisfied with your bulk order, please refrain from purchasing in bulk until you've had a chance to review a single item FIRST by ordering only ONE and then ordering the rest if you are satisfied with the product.

2) Returns are allowed on UN-WORN, NON-PERSONALIZED items and orders that have NOT been purchased in larger quantity, within 2 weeks of receipt. We can not allow returns on personalized jewelry unless there has been an error on our part. Any refunds are issued, minus shipping and handling charges, and a 15% re-stocking fee, in the form by which the item was paid.

For sanitary reasons we do not accept returns on earrings.

3) We must be contacted via email (support@otisbjewelry.com) for authorization for your return, please do not simply send the item back, communication is extremely important.

4) Returned item/s MUST be received back to us in the same condition in which is was shipped. Please be careful to pack the item so as to avoid chain tangling, broken stones or any other defects that can occur during shipment. If the item arrives back to us in severely poor condition, an additional fee may be incurred.

5) If you wish to exchange an item, this must be done within two weeks of receipt. Please contact us at Support@otisbjewelry.com for exchange authorization.

An exchanged piece will be replaced with the same item *only* upon receipt of the original item. If the item is not available, you may choose another item(s) of equal or greater value. If an item(s) of greater value is selected, the retail difference and applicable sales tax are required. This guarantee does not cover normal wear and tear, for which we cannot be held responsible.

6) If an item happens to break within one month (30 days) of the purchase date, we will gladly repair the item at no cost.

7) Sale prices are not honored on orders that have been purchased BEFORE the beginning of a sales event.

8) Requests for order cancellations must be initiated within 24 hours of order placement.
Due to high order volume we cannot alter orders or accept cancellations on orders that have already been entered into production or our shipping queue.

9) International packages that have been returned due to a customer error, will result in the subsequent fee being deducted from the refund in addition to the shipping charges.

IMPORTANT INFO REGARDING OUR JEWELRY:

Regarding our natural gemstones:
We here at Otis B are dilligent to ensure that every piece that leaves our workshop is accurately designed according to specific requests, the components are secure and in perfect condition and any gemstones are free of (unnatural) flaws or defects.

PLEASE NOTE that all natural gemstones are subject to unique inclusions/internal fractures that in now way constitute a "flawed" stone.*

Regarding our sterling silver jewelry:
*** We sell nothing but high quality, 100% STERLING SILVER jewelry.
If an order is shipped and then sits untouched for MONTHS, tarnish does occur, this is a natural chemical reaction to the surrounding air and happens with even the most expensive designer sterling silver jewelry, NOT JUST OURS. For this reason We always try to schedule wedding orders to ship about three weeks before the date they are needed by so the jewelry is not sitting for lengthy periods of time and we always include professional polishing cloths in every order to remove any tarnish that might occur. Tarnish is especially prevalent in the summer months and during lengthy international transits. We also recommend Wrights Silver Cream to easily restore luster, thank you for your understanding!
Should you wish to return an item you have purchased from us, it is important to keep these in mind.

Regarding our HAND STAMPED personalized products:
All charms are hand stamped (or hammered), in house, by two trained stamping professionals. The impressions are created by hammering an iron stamp onto a blank charm with a brass head mallet agains a solid steel block. PLEASE NOTE there will be a slight impression on the opposite side of the charm and this impression is a NATURAL byproduct of the stamping process and not in any way a flaw in your jewelry.
HAND STAMPED JEWELRY IS NOT TO BE CONFUSED WITH LASER ENGRAVED JEWELRY

Additional policies
***WE DO NOT SELL OUR CARDS or jewelry boxes separately! These packaging and display components are EXCLUSIVE to Otis B Jewelry LLC and are not sold separate of our jewelry.

ABOUT OUR GEMSTONES:
These are 100% all natural gemstones and are subject to some natural flaws and inclusions, please be advised that these are not "sub par" by any stretch, just unique and beautiful, the way nature made them.

ABOUT OUR HAND STAMPED INITIAL ITEMS:
All charms are hand stamped (or hammered), in house, by two trained stamping professionals. The impressions are created by hammering an iron stamp onto a blank charm with a brass head mallet agains a solid steel block. PLEASE NOTE there will be a slight impression on the opposite side of the charm and this impression is a NATURAL byproduct of the stamping process and not in any way a flaw in your jewelry.
HAND STAMPED JEWELRY IS NOT TO BE CONFUSED WITH LASER ENGRAVED JEWELRY

*** We sell nothing but high quality, 100% STERLING SILVER jewelry.
If an order is shipped and then sits untouched for MONTHS, tarnish does occur, this is a natural chemical reaction to the surrounding air and happens with even the most expensive designer sterling silver jewelry, NOT JUST OURS. For this reason We always try to schedule wedding orders to ship about three weeks before the date they are needed by so the jewelry is not sitting for lengthy periods of time and we always include professional polishing cloths in every order to remove any tarnish that might occur. Tarnish is especially prevalent in the summer months and during lengthy international transits. We also recommend Wrights Silver Cream to easily restore luster, thank you for your understanding!


★ Follow us on Facebook for special deals, sales and giveaways!
http://www.Facebook.com/OtisBGemstoneJewelry

***WE DO NOT SELL OUR CARDS or jewelry boxes separately! These packaging and display components are EXCLUSIVE to Otis B Jewelry LLC and are not sold separate of our jewelry.

ABOUT OUR GEMSTONES:
These are 100% all natural gemstones and are subject to some natural flaws and inclusions, please be advised that these are not "sub par" by any stretch, just unique and beautiful, the way nature made them.

ABOUT OUR HAND STAMPED INITIAL ITEMS:
All charms are hand stamped (or hammered), in house, by two trained stamping professionals. The impressions are created by hammering an iron stamp onto a blank charm with a brass head mallet agains a solid steel block. PLEASE NOTE there will be a slight impression on the opposite side of the charm and this impression is a NATURAL byproduct of the stamping process and not in any way a flaw in your jewelry.
HAND STAMPED JEWELRY IS NOT TO BE CONFUSED WITH LASER ENGRAVED JEWELRY

*** We sell nothing but high quality, 100% STERLING SILVER jewelry.
If an order is shipped and then sits untouched for MONTHS, tarnish does occur, this is a natural chemical reaction to the surrounding air and happens with even the most expensive designer sterling silver jewelry, NOT JUST OURS. For this reason We always try to schedule wedding orders to ship about three weeks before the date they are needed by so the jewelry is not sitting for lengthy periods of time and we always include professional polishing cloths in every order to remove any tarnish that might occur. Tarnish is especially prevalent in the summer months and during lengthy international transits. We also recommend Wrights Silver Cream to easily restore luster, thank you for your understanding!


★ Follow us on Facebook for special deals, sales and giveaways!
http://www.Facebook.com/OtisBGemstoneJewelry

Learn more about their shop and process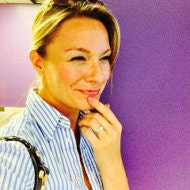 Darrah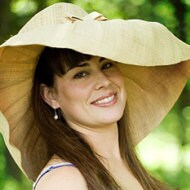 Johanna
Lotus necklace, lariat necklace, Yoga Jewelry, Sterling Silver, y drop, Bridesmaid Gift, waterlily necklace, lotus lariat, lotus jewelry
---
Overview
Handmade item
Materials:

lotus charm, waterlily, flower, blossom, sterling silver chain, leaf loop, link

Ships worldwide from

United States

Feedback: 11814 reviews
Favorited by: 4532 people
View shop policies