This item sold on August 26, 2011.

Clearance Sale: 30% off regular price of $42.50
Wood: Paduak & East Indian Rosewood
Length: 16"
Diameter: 7/8"
Weight: 2.5 oz
Crafted: January 3, 2011
The beauty of this wand is in the detail of the design and the color of the wood. The Paduak and East Indian Rosewood are all natural; no dye or stain has been added. Both woods are hard and dense. These examples of Paduak (rusty orange) and East Indian Rosewood (chocolate brown) have a mildly varied grain pattern.
This wand is a unique quality handcrafted work of art. I sanded it silky smooth on the lathe to 1000 grit. Then it was buffed with a finish of shellac and natural waxes. Handle and shaft woods are doweled and glued together with epoxy before turned on the lathe.
Custom orders -
I work in a variety of domestic and exotic woods and would love to do custom work if you wish to create your own design. Email me via Etsy with your wand, turning projects or other wood working ideas.
Magical qualities of wood used in making wand:
Padauk
Wood Origin: Africa, Gabon region
Gender Association: Masculine
Planetary Association: Mars
Elemental Association: Fire
Other magical properties:
A powerful yet chaotic wood, Padauk is not at all recommended for those new to The Craft. The energy of this wood is constantly changing, randomly fluctuating. It would, however, be an amazing wood for healing magic if one could learn to harness the chaotic energy within.
Rosewood (East Indian)
Wood Origin: India
Gender Association: Feminine
Planetary Association: Moon, Venus, Saturn
Elemental Association: Fire, Earth, Some Water
Other magical properties:
East Indian Rosewood has a very magical energy, but that of dark magic, mystery. Darkness is not a negative thing, but it is that which is not usually focused upon, the hidden things in life that escape the notice of most people. This wood will help a person work with these energies. For this reason, this wood is highly recommended for all magic involving divination, communication with the dead, and internal truth. In addition, this wood is excellent for magic involving health and beauty, physical things that you can see and touch. Physical healing or the clearing up of cosmetic flaws would be good uses for this wood. A very grounded wood, it can also help bring about positive change, even if that change does include some conflict. It can help bring about a feeling of being at home.
To discover the variety of woodworking I do please visit,
http://www.etsy.com/shop/StudioNorthernLights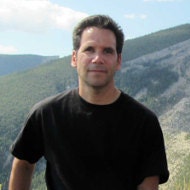 Chuck Cooke
Sale - Harry Potter Inspired - Wood Wand - Paduak & East Indian Rosewood
---
Overview
Handmade item
Materials:

paduak, east indian rosewood, birch dowel, epoxy glue, shellac finish, natural waxes

Ships worldwide from

United States

Feedback: 128 reviews
Favorited by: 9 people