This item sold on February 28, 2012.
Shipping date 3/9/12 this is for orders only.
Is your Valentine OUT OF THIS WORLD?

Then this one of a kind piece of meteorite is the right special gift for him/her. Yes, this is real meteorite! I cut out a heart on the band saw, etched and drilled a bead hole, then waxed with 2 coats of Renaissance Wax. Hangs from an 16" silver ball chain (solid sterling silver available for an additional price, just ask). Meteorite is iron and nickel. Just over an inch wide.

You can actually see the crystals that were formed on it's way to Earth! The crystal pattern in each piece is different, no two are alike.

This material is sold by the gram, and extremely expensive. I have 2 pieces to work from. I offer this item only at Valentine's Day. It can only be cut on on a large band saw (which I could saw my couches in 1/2 with!) and ground with diamond belts.
Can be made into a key chain for men.
--------

Here is what the company that I got this scrap says about the meteorite chunks I received:

Two masses were found in 1967, total 323 kg. It was determined as coarse octahedrite, bandwidth 2.0 mm(iron llE). There was new expedition on Seymchan meteorite place in 2004. During the expedition there were several finds of different size meteorite individuals. Recent find shows that this meteorite is close to Glorietta Mountain and contains NUMEROUS OLIVINE GRAINS!!!! SEVERAL SMALL INDIVIDUALS FOUND ON SPRING TERRACE. It was a big surprise after cutting the individuals that they contain few olivine grains and shows a nice structure. Iron meteorites are composed of primarily iron and nickel alloys and are believed to be derived from planetary cores that were broken apart billions of years ago. Meteorite is absolutely stable, not any rust going on it after cutting. The pictures shows metal structure, olivine grains forms, It is interesting that some individuals contain olivine and other not contain olivine. Some individuals has surface with fusion crust like Sikhote-Alin, some looks like Chinge, and some looks like Sikhote shrapnel.

Here is my blog where I wrote about working this material:
http://theknifewife.blogspot.com/2012/01/out-of-this-world-love.html

Thanks for coming by.
Learn more about the shop and process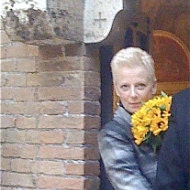 Suz
Out Of This World Meteorite Heart Pendant
---
Listed on Feb 17, 2012
4086 views