This item sold on January 28, 2013.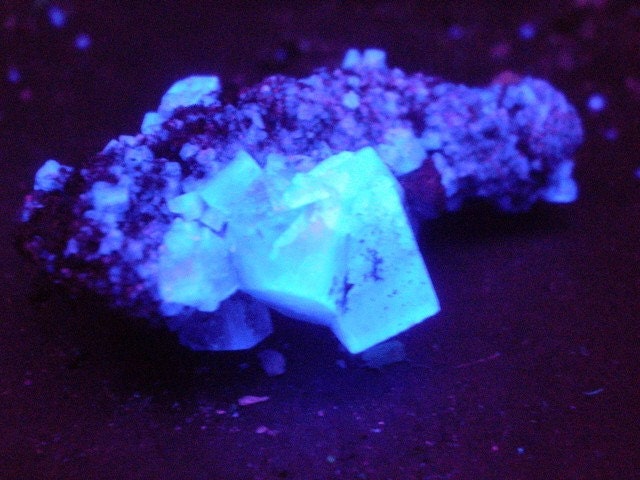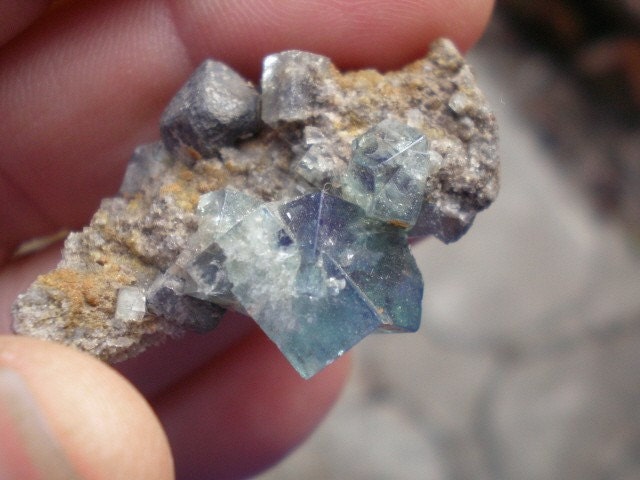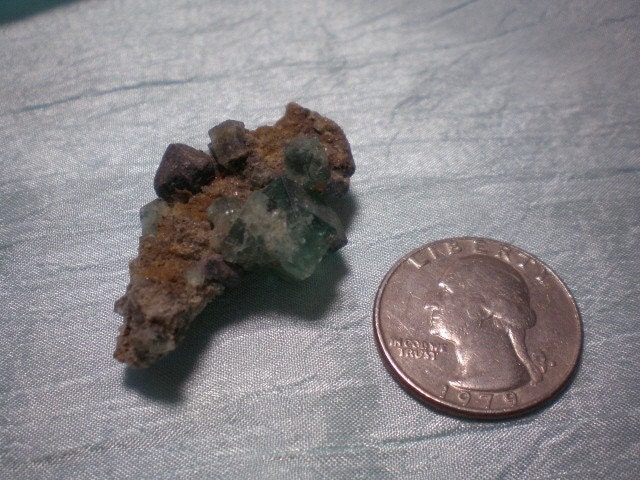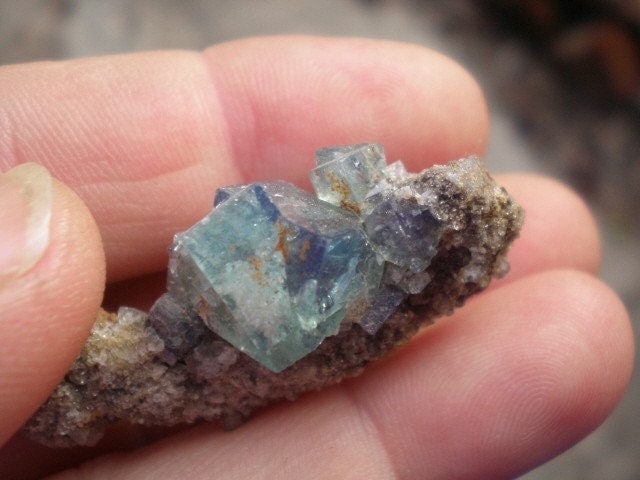 Here is a very gemmy little specimen of Rogerly Fluorite on fossil horn coral from England. This material flouresces an amazing shade of vibrant purple under ordinary Long Wave UV light, and blue in bright sunlight. However it will fade if left in a bright place. Emerald green isomentric cube on black coral. Very cool!

Metaphysical Properties:
FLUORITE: Protects against psychic attack as well as electromagnetic pollutants from your computer or cellphone. Helps to open the third eye and increases awareness of higher states of being, hastening spiritual evolution. Brings open-mindedness and promotes recognition that there may be more than one solution to any given problem. Aids progress and growth in all areas.
Fossil Coral:Provides protection while an individual is engaged in astral travel or in past life regressions. Aids in obtaining information from past lives and past historical events. Calming, increases clairvoyance and intuition.

Because these properties spring mainly from "lore" and "faith" I can not guarantee the level of effectiveness. They may be strong or they may be very subtle. Either way I think they are lovely and pray they will bring you optimism, happiness and comfort.
Reserved for Andrew, Flourite on Fossil Coral, Rogerly England, Highly UV Reactive, Daylight Blue Fluoresces
---