'Smell like the dead, walk with the dead'

Ever wondered how you would survive a zombie apocalypse?
This soap is Your #1 defense mechanism against an army of
the walking dead! Allowing you to blend in and make your get away. A must have for any zombie survival kit!

Bar is spanish moss scent: Think of warm summer nights, thick with the woodsy green scent of Spanish Moss; a damp, earthy scent with a touch of southern mystery.

All my soaps are made with: Avacado oil, palm oil, camelia oil, coconut oil, olive oil, hayaluronic acid, glycerine and shea butter as well as Cosmetic grade soap dye and 100% pure essential oils.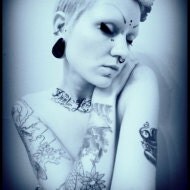 Nim Nova
Listed on Jul 19, 2016
89917 views