This item sold on November 6, 2011.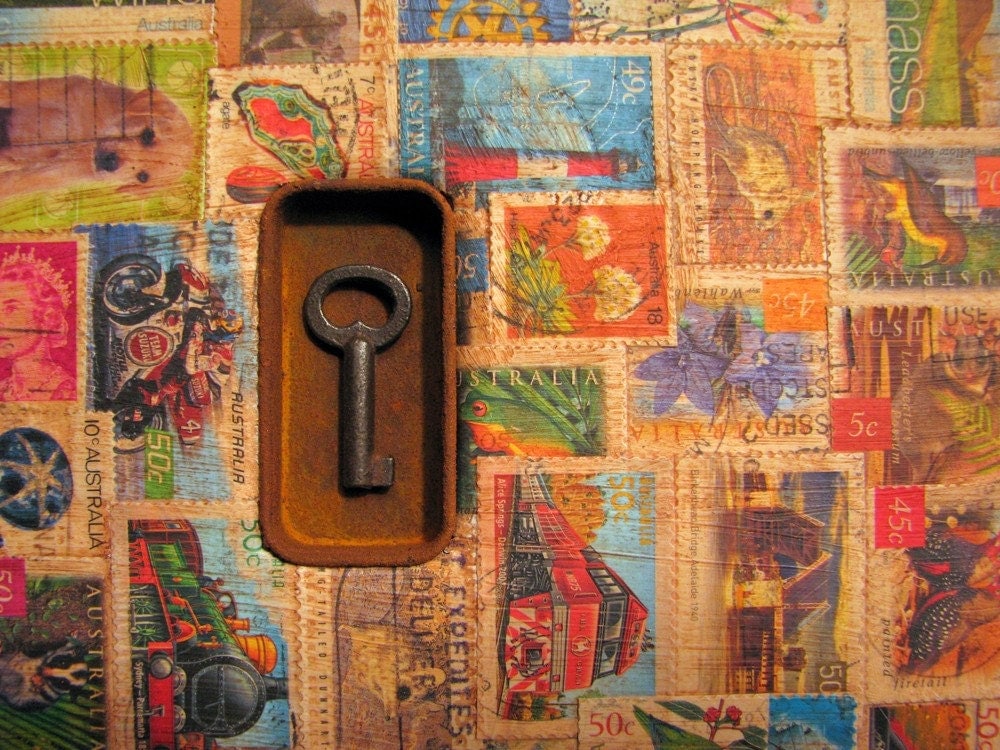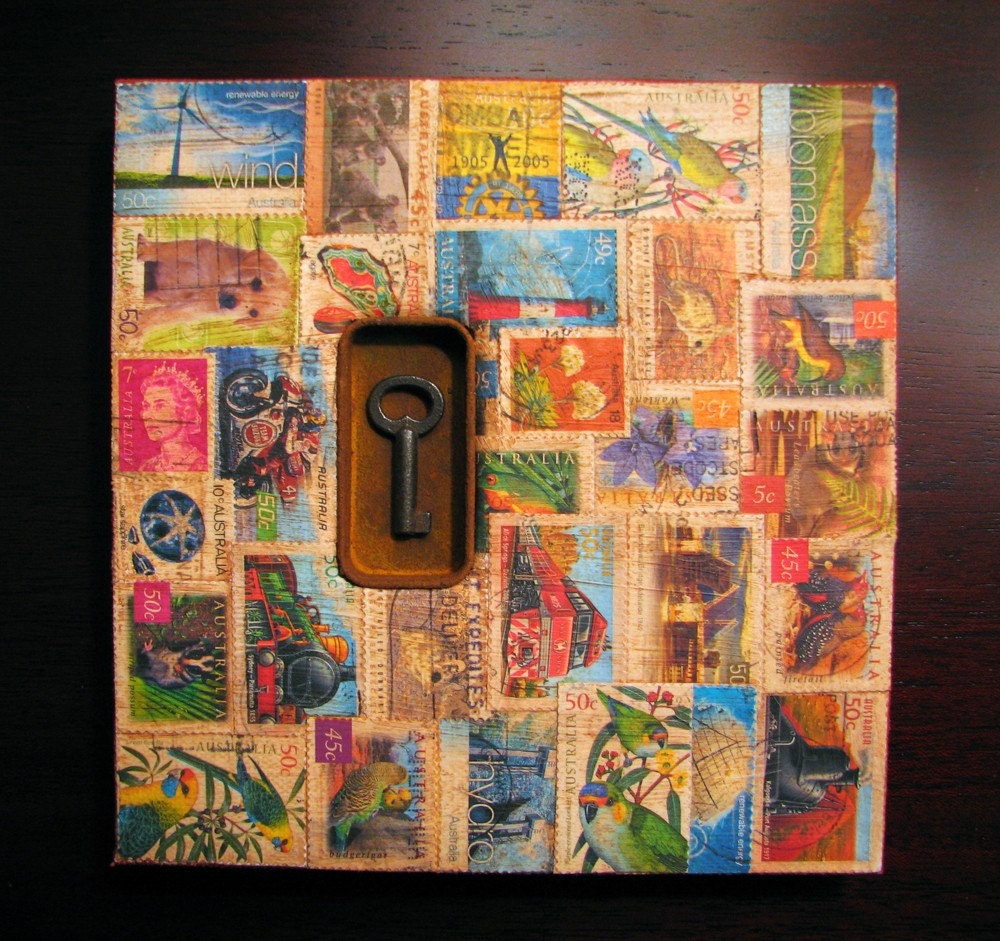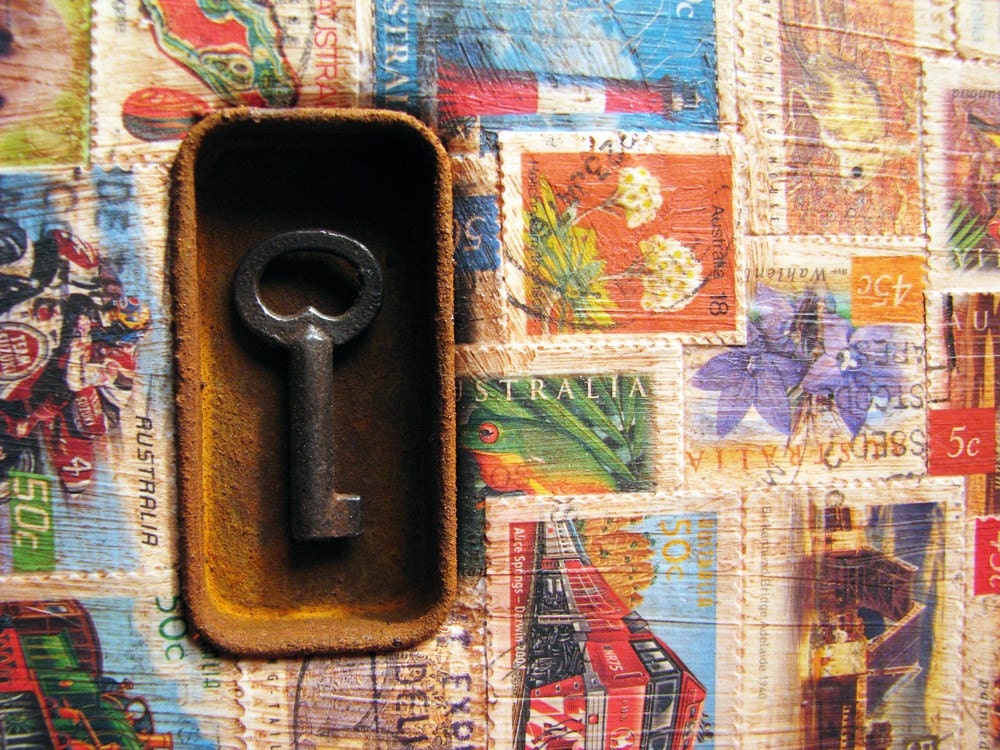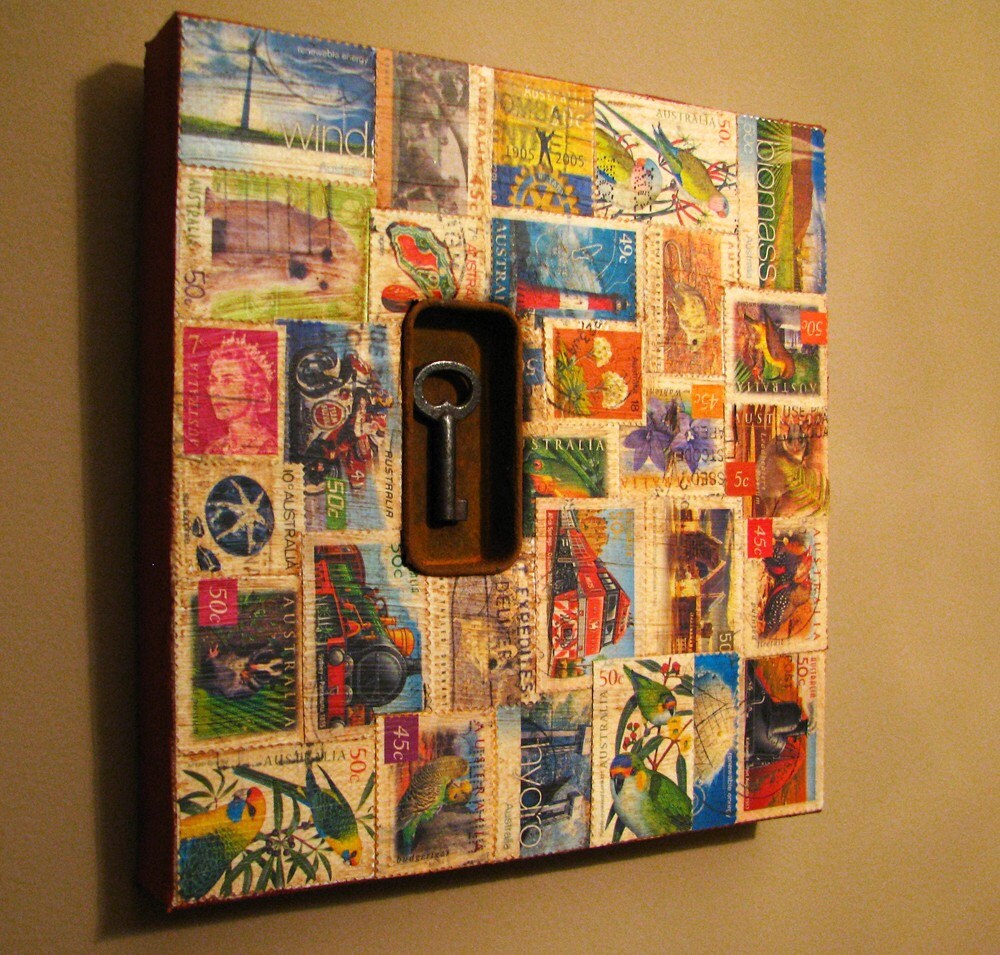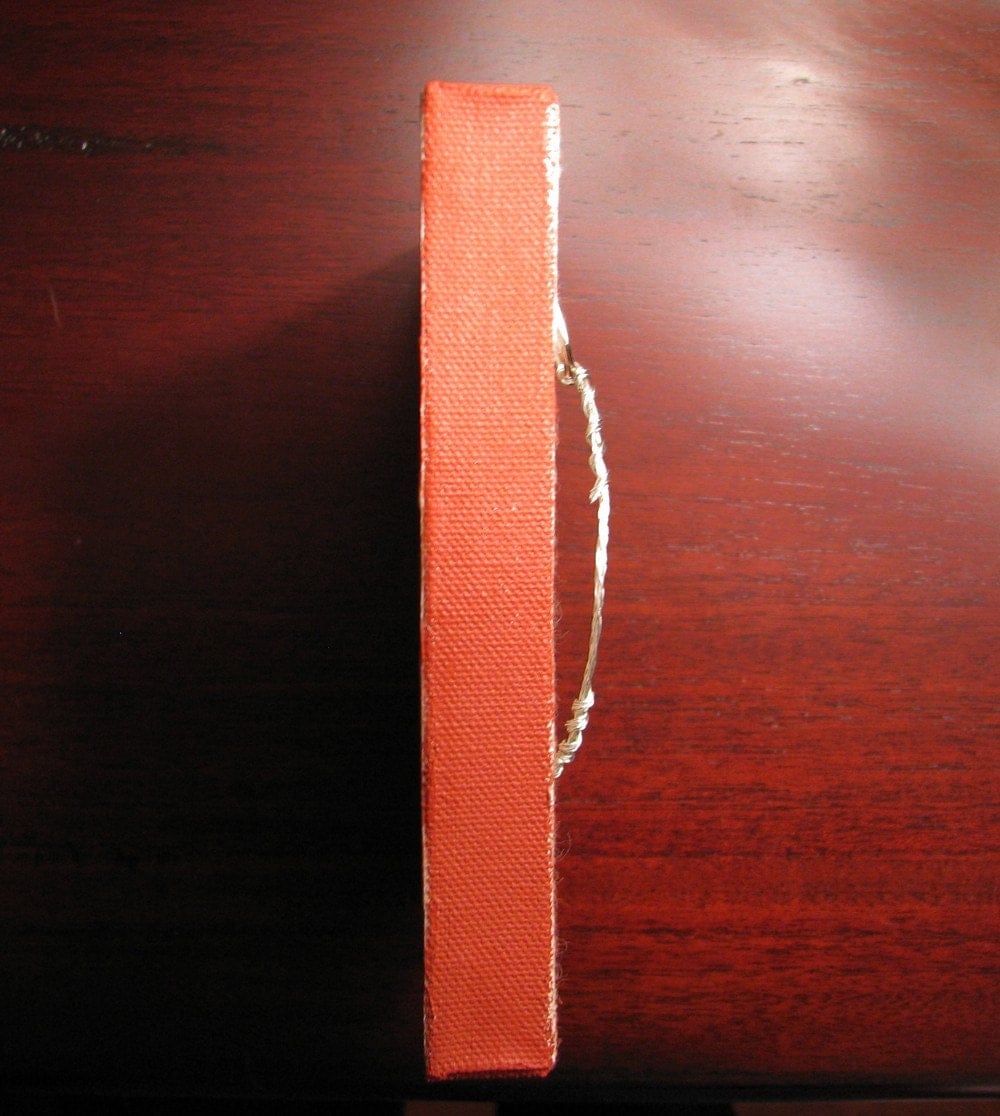 This is mixed media collage on canvas. In 2006, I went on a trip to Australia. This piece, as well as Australia #1, were influenced by that experience.

The piece is 6 X 6. The background consists of stamps collected in Australia. The 3 dimensional element is a rusted metal container and a key that has been placed inside the canvas*. A wash of brown acrylic paint was applied to the surface for an aged look. The canvas is sealed for protection.

The sides are painted so there is no need to frame. Ready to hang with d-rings and wire already attached.

*I like to use 3D objects in some of my work. But do not like the bulkiness it can create on the surface. So I make a cut into the canvas to insert the objects into.

Copyright © 2007 Kerri L Hoey. All rights reserved.