Era: 1960s

Material: Wool
Lining: Polyester
Type of zipper or fastener: Original nylon zipper in center back with multiple metal hook and eye closures on collar
Label: Bill Blass for Maurice Rentner (size 10)

Size (bust, waist, hips): 36", 36", 36" (approx. size X-Small)
Length (waist to hem): 24"
Condition (see GlamAmor.com for definitions): Excellent

Orange has become one of the hottest colors lately and this shift is a perfect minimal way to showcase the color. Perfect mod shape that's on trend, and this wool number allows you to get a jump on things even before the season officially kicks off. Gwenyth Paltrow wore an orange Calvin Klein to an event that looks similar to this dress, but I think that this shift is actually in a shade of orange that's flattering to more women. It really is a wonderful perk to the complexion--you just light up wearing it. Nothing over the top about the design of this dress, you could wear it to work and then take it out for cocktails afterward. Don't miss this dress!


For inspiration, styling suggestions, and support for your vintage clothing, be sure to GlamAmor.com. You can also follow GlamAmor on Facebook and Twitter!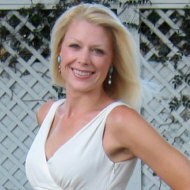 Kimberly Truhler
Listed on Aug 27, 2014
1165 views