A RARE VICTORIAN MOURNING HAIR COMB WITH SCALLOPED MOULDED DESIGN, circa late 19th century
This sale is for a high backed mourning comb with an attractive moulded design.
CONDITION: good vintage condition. Signs of wear and use are to be expected on vintage items.
SIZE: 4½ ins h x 4 ins w
MATERIALS: celluloid.
DATE: it is notoriously difficult to date hair combs since they were often made in the same style for many years. Probably late 19th to early 20th century.
DESCRIPTION:
This ornament is of the type known as Spanish or mantilla comb because it resembles the traditional tortoiseshell ornaments worn by Spanish ladies with their native dress. The production of the opera Carmen led to a fashion for high Spanish style combs in the 1870s. This one is made in matte black celluloid and has an integral moulded pattern.
Combs like this were worn in a characteristic manner, being placed such a way that the tall heading stood up proud. This enabled them to be viewed from all angles and for the details to be seen effectively outlined against the light.
This manner of wearing the decorative comb is shown in the accompanying photographs on the mannequin and in picture 5. This is taken from a contemporary 19th century photograph and shows an American lady with a hair comb of similar design worn with jet mourning jewellery.
FURTHER INFORMATION:
Victorian mourning etiquette was strict and decreed that in deep mourning, the widow and close relative of the deceased must dress in plain dark garments with no jewellery or ornaments. After a year the bereaved were allowed to "slight" or lighten their mourning which meant that ornaments were allowed so long as they were black or dark. The favourites were those of genuine jet, which comes from a small town in Britain. However various other materials were employed. One of these was French jet which is a faceted form of black glass.
Others were the dark form of natural tortoiseshell, black celluloid and dyed horn. After a further six months secondary mourning was worn, consisting of colours like grey, mauve and purple with touches of white. Only very gradually were colours and elaborate ornaments to be introduced back into the costume.
You will find a list of my downloadable pdf articles on hair accessories of all periods here:-
http://www.simitras-exquisite-things.com/articles.html
This list includes articles on Victorian combs and their history.
Find vintage hair accessories and images in our other shop:-
http://www.etsy.com/shop/DragonsLairVintage
Learn more about the shop and process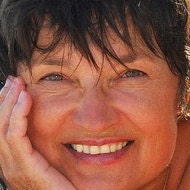 Norma
Frequently asked questions about ElrondsEmporium
Vintage hair comb, Victorian black mourning mantilla type
---