This Mermaid and Dolphin Necklace combines silky white, pearl colored resin and freshwater pearls. The Mermaid, her dolphin and sea life friends are 3-dimensional and highly detailed, down to tiny scales on both the mermaid's tail and the fish bodies. I sculpted and cast two little starfish in pearl resin, to grasp the ends of each of the 3 strands of glowing freshwater pearls. A new mermaid and dolphin necklace design, from my Iridescent Sea Series. Imagine this Saltwater Siren swimming around your neck. Stunning!
Imagine how romantic this mermaid and dolphin pearl necklace would look on a bride for a spring or summer wedding. Fabulous! For evening glamour, wear this mermaid necklace with your favorite little black dress. Or, dress it down, by wearing it peeking out from the neckline of a white tailored men's shirt paired with your favorite jeans.
****** Ask me about my easy lay-a-way plan.*****
This mermaid measures 5-1/2 inches wide by 3 inches from top to bottom. At each side are 2 resin starfish bead caps and 3 strands of real freshwater pearls, ending in a gold lobster claw clasp and an extra 4 inches of gold extender chain. At the end of the chain is a pearl and my logo tag, for Night Sky Jewelry. The mermaid and dolphin necklace measures 16 inches long, adjustable to 20 inches long. Weight is 48 grams or 1.7 ounces.
I sculpted this magical mermaid, dolphin and sea life necklace in clay, and then used this clay master to create the molds. Then, I hand cast this mermaid and dolphin necklace with one of the toughest resins available on the market, industrial-strength urethane resin. Totally water-proof, heat, chemical and UV resistant, this necklace can handle the knocks and dings of your active life style.
This Mermaid and Dolphin Pearl Necklace comes with a signed Certificate of Authenticity. NSJ #1110910-255
Find the matching earrings at InArtStudio2:
https://www.etsy.com/listing/198886863/mermaid-earrings-white-pearl-mermaid
Warning! This product may cause gasps of delight, impulsive hand grabbing, conversations with strangers and glares of envy.
So Modern, so Chic, so Artsy. My mermaid and dolphin necklaces are Individually Handcrafted. Each piece of mermaid jewelry I make is a unique work of art, no two exactly alike. Part Sculpture, part Art, part Jewelry. This is sculpture you wear. Pure Fun and Fantasy.
Note: No real mermaids, dolphins or sea life were harmed during the making of this mermaid necklace.
Photos copyright © 2005 inartstudio.com and nightskyjewelry.com. Do not use without permission.
Learn more about the shop and process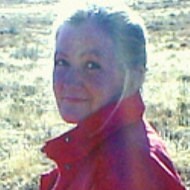 Liana Turnbull Bennett
Mermaid Jewelry White Pearl Mermaid Necklace with Dolphin Wedding Jewelry Mermaid jewellery
---