Gemstones and crystals have a long history of being used in magic, rituals and spell casting. Because they come from deep within the earth, these gemstones contain powerful energy that can be harnessed and focused to assist your intention for a particular spell. They possess power, magic and healing properties and are a must for any witch who wishes to conjure, heal, empower and invoke. Use for ritual work, charge tools, place them within your sacred space or altar, use them to add an additional charge to potions, herbal mixtures and mojo bags.

ONYX is thought to increase regeneration, happiness, intuition and one's instincts, and aids in changing bad habits. A strength-giving stone, good for athletes or people under extreme mental and emotional stress. It can bring balance to mind or body as well as strength of mind. Onyx is a wonderful stone for those who are flighty by nature and can help ground and focus your attention. It is a strengthening stone that can help with greater self-confidence.

Ancient magic lore tells us that in times long past, Onyx was thought to be the manifestation of a demon imprisoned in the stone. This demon would awake in the night and spread terror and nightmares to any persons within its range of influence. Onyx has been known to actually be used as protection against black magic as well as defensive magic where negativity is being directed.

Onyx needs time to develop its full power and should be discharged once a week under running water. If used for a long period of time, it should be placed in the earth overnight once a month. This will regenerate it to help keep it's energy strong.

You will receive two larger sized and brilliantly black magickal Onyx gemstones, hand picked for you with love and magick~

We make no claim to treat or cure any type of illness or health condition with these products.
Learn more about the shop and process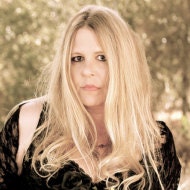 Nancy of White Magick Alchemy
Frequently asked questions about WhiteMagickAlchemy
Onyx Gemstones Tumbled Set of Two
Listed on Jun 8, 2016
2279 views